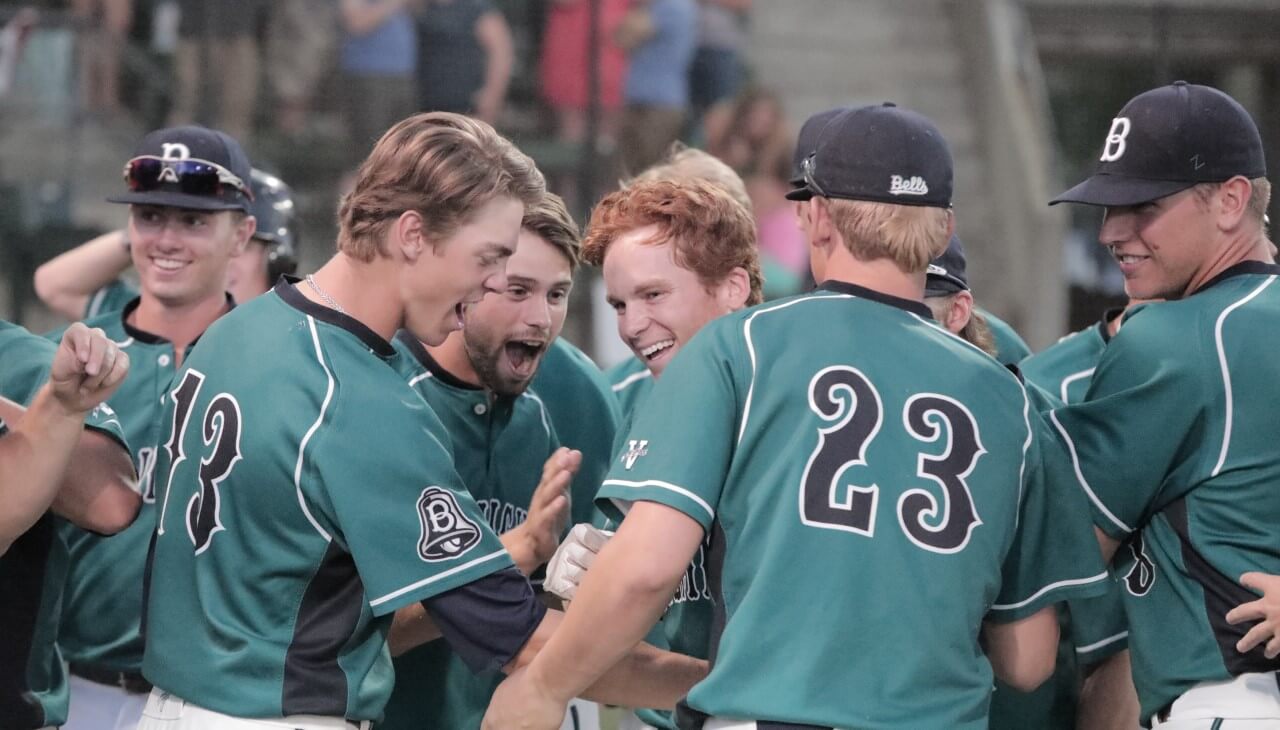 July 12, 2021
A total of 19 WCL alumni have been taken in the first 10 rounds of this year's MLB Draft after 18 additional players were selected on Monday, including four among the top 63 picks.
Matt McLain, who earned the WCL's Top Prospect Award in 2018 as a member of the Bellingham Bells, was selected by the Cincinnati Reds in the first round on Sunday, with the No. 17 overall pick. This is the fifth consecutive year in which a former WCL player has been taken in the first round of the MLB Draft.
Three former WCL players were taken early on the draft's second day, highlighted by a trio of standouts from Pac-12 programs being selected in the second round. Oregon's Aaron Zavala (Ridgefield Raptors), Stanford's Brendan Beck (Corvallis Knights) and Washington State's Kyle Manzardo (Portland Pickles) all heard their names called shortly after the draft resumed on Monday.
View the latest list of former WCL players below.
Round / Player / School / WCL Club(s) / MLB Org
– 1st round, Matt McLain, UCLA, Bellingham, Cincinnati Reds
– 2nd round, Aaron Zavala, Oregon, Ridgefield, Texas Rangers
– 2nd round, Brendan Beck, Stanford, Corvallis, New York Yankees
– 2nd round, Kyle Manzardo, Washington State, Portland, Tampa Bay Rays
– 4th round, JT Schwartz, UCLA, Wenatchee, New York Mets
– 4th round, Zane Mills, Washington State, Portland, St. Louis Cardinals
– 4th round, Nick Nastrini, UCLA, Bellingham, Los Angeles Dodgers
– 5th round, Collin Burns, Tulane, Bellingham, Baltimore Orioles
– 6th round, Grant Holman, Cal, Bellingham, Oakland A's
– 7th round, Kevin Kendall, UCLA, Port Angeles, New York Mets
– 7th round, Ryan Och, Southern Mississippi, Bellingham, San Diego Padres
– 8th round, Sean Sullivan, Cal, Walla Walla, Pittsburgh Pirates
– 8th round, Noah Cardenas, UCLA, Portland, Minnesota Twins
– 8th round, Cullen Kafka, Oregon, Yakima Valley, Colorado Rockies
– 9th round, Mat Olsen, Central Arizona, Cowlitz, San Francisco Giants
– 9th round, Chase Watkins, Oregon State, Corvallis, Chicago Cubs
– 9th round, Gil Luna, Arizona, Bend, Chicago White Sox
– 9th round, Shane McGuire, San Diego, Victoria, Oakland A's
– 10th round, Ernie Yake, Gonzaga, Bellingham, Minnesota Twins
The MLB Draft will conclude on Tuesday featuring rounds 11-20 starting at 9 AM PST. Continue to check westcoastleague.com to find the updated list of former WCL players selected in this year's draft.
About the West Coast League: The West Coast League is the West's premier summer collegiate baseball league. Encompassing Oregon, Washington, British Columbia, and now Alberta, the WCL showcases pro prospects from major collegiate conferences around the nation. Every summer, the league features unparalleled fan and player experiences, with North America's best baseball weather and a mix of classic ballparks and dramatic scenery. The 2019 MLB amateur draft began with former Corvallis Knight Adley Rutschman selected with the overall No. 1 pick by the Baltimore Orioles. Also in 2019, 317 WCL alumni were active in affiliated professional baseball, including 45 in the major leagues, while overall attendance in the West Coast League increased to nearly half a million fans.