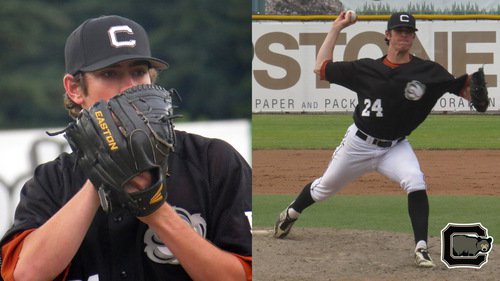 July 10, 2019
Former Cowlitz Black Bears pitcher Shane Bieber of the Cleveland Indians made history on Tuesday night, becoming the first West Coast League alum to be selected as the MVP of the Major League Baseball All-Star Game. Bieber, playing at his home ballpark of Progressive Field in Cleveland, earned the honor after striking out the side in the fifth inning.
After pitching for the Black Bears in 2014, Bieber completed a standout career at UC Santa Barbara, and was drafted by the Indians in the 4th round of the 2016 MLB Draft. He made his MLB debut in 2018, posting an 11-5 record in 20 appearances during his rookie campaign. So far in 2019, he is 8-3 with a 3.45 ERA in 19 appearances for Cleveland.
During his summer in Cowlitz, Bieber posted a 1.44 ERA in six starts, not allowing an earned run in 4 of those outings. He was named to the WCL All-Star Game, and earned First Team All-League honors.