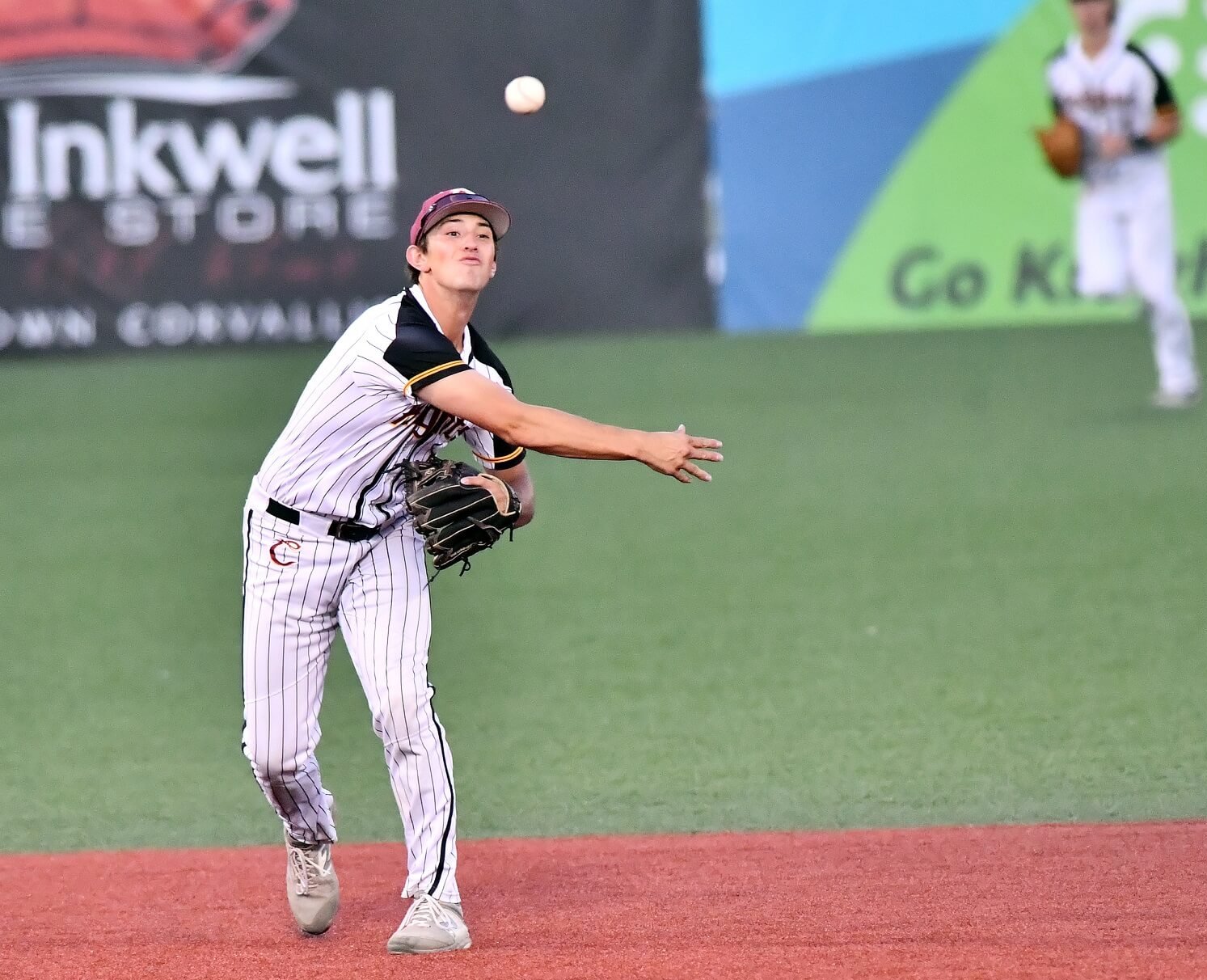 April 28, 2022
According to MLB.com's Jim Callis, former Corvallis Knights infielder Brooks Lee is one of four former West Coast League players ranked among the Top 150 MLB Draft Prospects for 2022. Lee, the star shortstop for Cal Poly, is listed as the Draft's No. 5 overall prospect.
In each of the last five years, at least one WCL alumni has been taken in the first round of the MLB Draft.
Other former WCL players featured among the Top 150 were right-handed pitchers Gabriel Hughes (No. 19) and Trystan Vrieling (No. 64), and outfielder Justin Boyd (No. 137).
With the championship-winning Knights in 2019, the switch-hitting Lee batted .342 with 30 RBIs and played tremendous defense at shortstop. In MLB.com's latest mock draft, he is projected as the No. 1 overall pick by the Baltimore Orioles this summer.
Hughes, who has emerged as Gonzaga's Friday starter, pitched in 13 games for the Bellingham Bells in 2019. Vrieling, also a Gonzaga Bulldog, pitched for the Yakima Valley Pippins in 2019. Boyd, who played in 33 games with the Ridgefield Raptors in 2019, has been a standout this spring with Oregon State.
About the West Coast League: The West Coast League is the West's premier summer collegiate baseball league. Encompassing Oregon, Washington, British Columbia, and now Alberta, the WCL showcases pro prospects from major collegiate conferences around the nation. Every summer, the league features unparalleled fan and player experiences, with North America's best baseball weather and a mix of classic and state-of-the-art ballparks, all backdropped by dramatic scenery. The 2019 MLB amateur draft began with former Corvallis Knight Adley Rutschman selected with the overall No. 1 pick by the Baltimore Orioles, and the 2021 draft included 42 WCL alumni, including 4 of the first 63 picks.