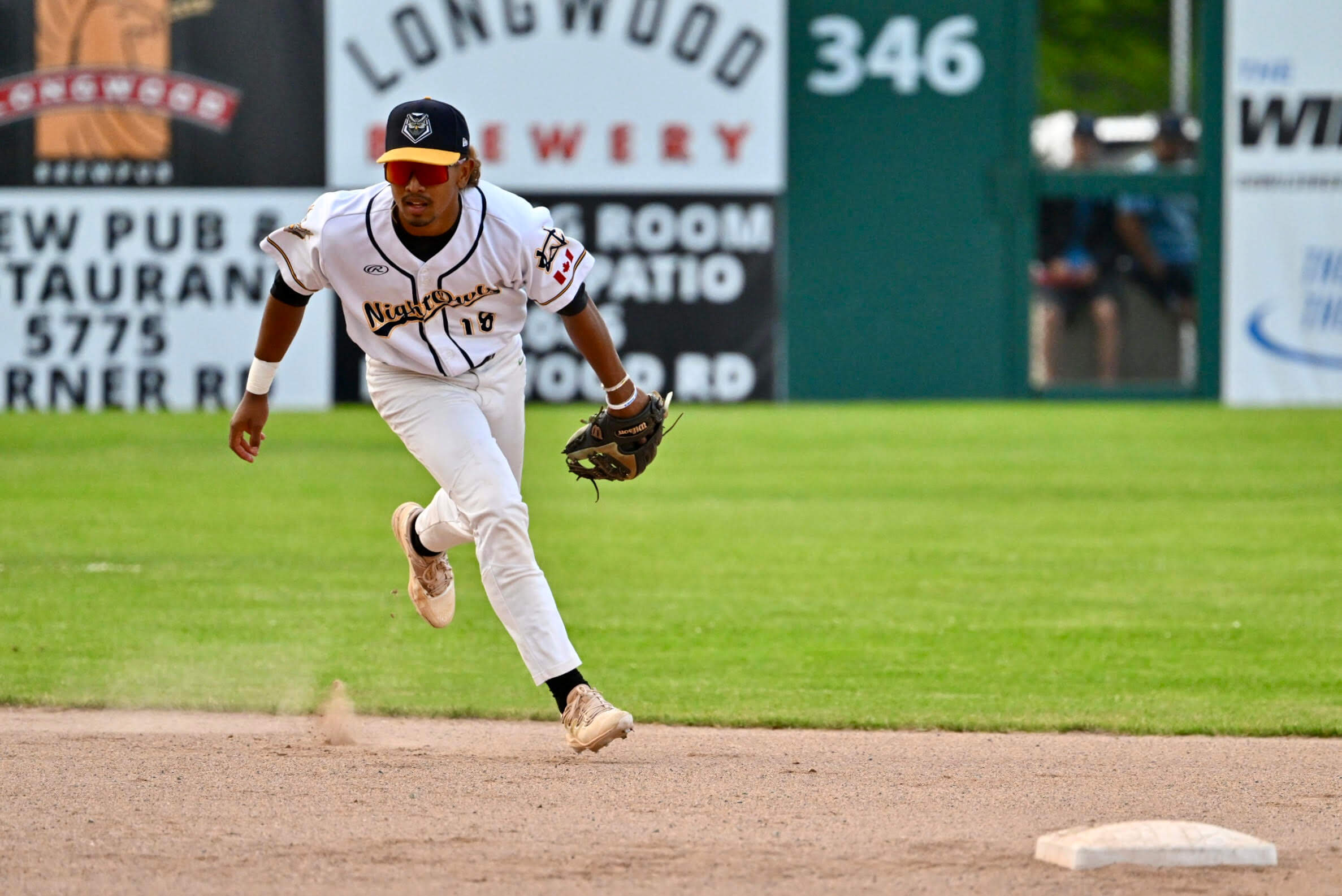 August 24, 2023
Thursday, the West Coast League released the final 2023 WCL Spotlight, an expanded list of the League's most exciting players during the recently concluded season.
Topping the Spotlight: Nanaimo NightOwls shortstop Elijah Ickes, selected by WCL coaches as the League's top prospect. Also on the list? A number of players who were drafted by MLB teams last month, most of them now beginning their professional careers.
"We all get so busy during the season," said Commissioner Rob Neyer, "that it's easy to miss some of the incredible talent that shows up in our league every summer. Which is why I'm so happy to have the Spotlight, as we get the chance to step back and appreciate all this tremendous talent."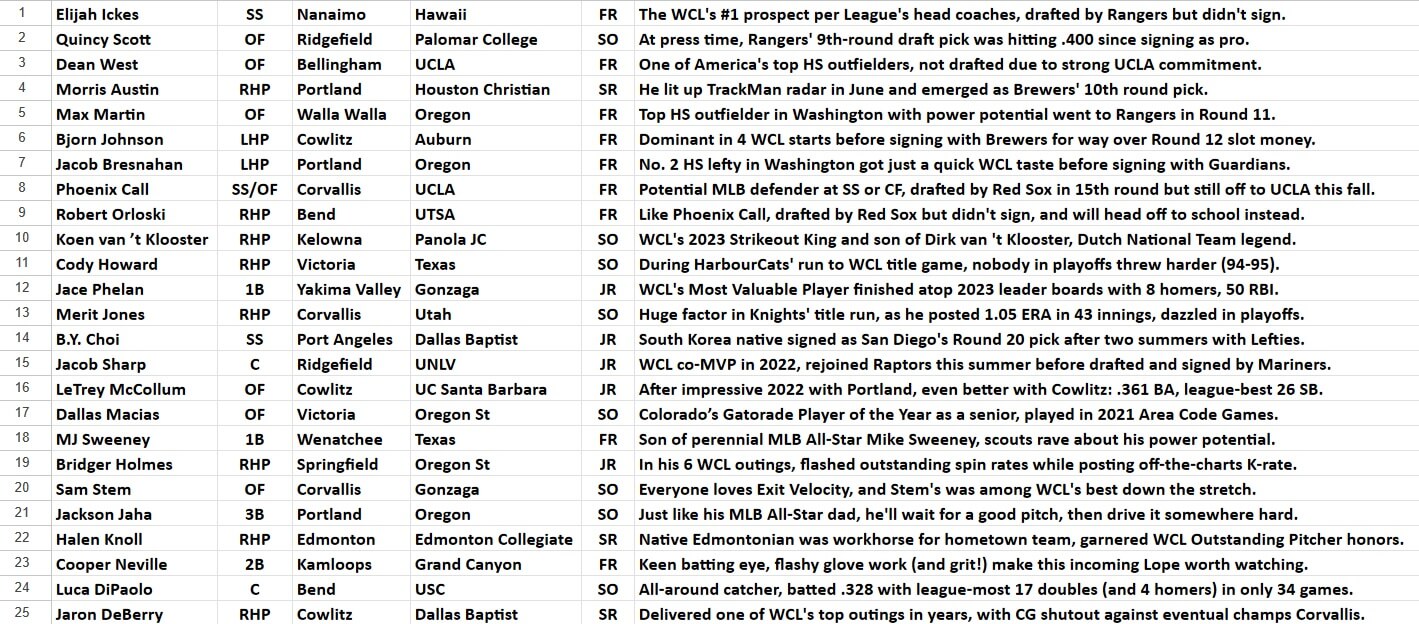 About the West Coast League: The West Coast League is the West's premier summer collegiate baseball league. Encompassing Oregon, Washington, British Columbia, and now Alberta, the WCL showcases pro prospects from major collegiate conferences around the nation. Every summer, the League features unparalleled fan and player experiences, with North America's best baseball weather and a mix of classic and modern ballparks, all backdropped by the sport's most stunning scenery. The 2019 MLB amateur draft began with former Corvallis Knight Adley Rutschman selected with the overall No. 1 pick by the Baltimore Orioles, and the 2022 draft featured two West Coast League alumni, Brooks Lee and Gabriel Hughes, among the first 10 picks.