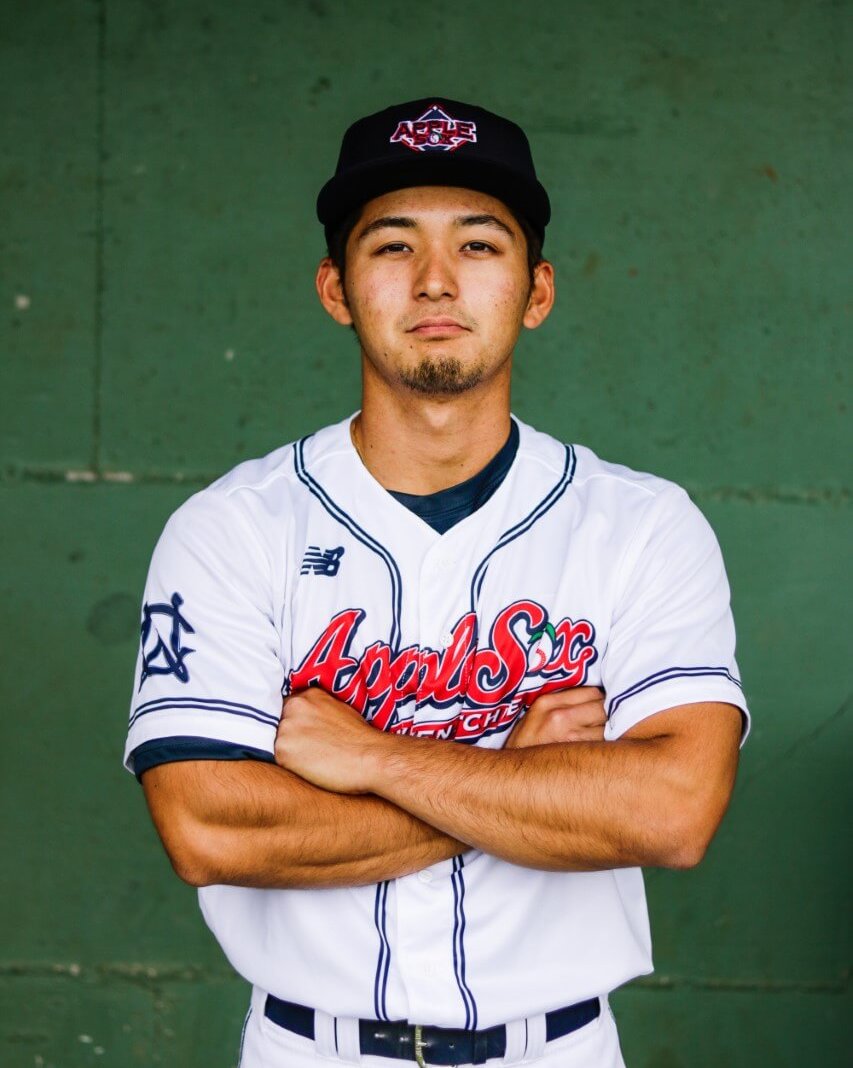 June 13, 2022
The West Coast League's Moss Adams Player of the Week and Pitcher of the Week, as announced by league commissioner Rob Neyer, are incoming UC Irvine infielder Joichiro Oyama of the Wenatchee AppleSox and Dixie State pitcher Ben Hart of the Ridgefield Raptors for the week of June 6-12.
Oyama scored 11 runs and went 13-for-25 at the plate with four walks this last week for the AppleSox. The Japan native has a nine-game hitting streak to begin the season. He has 19 hits in Wenatchee's nine games and has produced multiple hits in eight of the nine games.
The junior-to-be will be transferring to UC Irvine next season after leading the Central Valley Conference with a .407 batting average at Merced College in the spring.
Hart threw six scoreless innings and only allowed one hit on the road Friday against the Nanaimo NightOwls. He has tossed the most scoreless innings of any WCL hurler so far this season, shutting out opposing batters in 11 innings of work over his two outings with the Raptors.
In the spring he led Dixie State in appearances, pitching in 25 games as a sophomore for the Trailblazers.
About the West Coast League: The West Coast League is the West's premier summer collegiate baseball league. Encompassing Oregon, Washington, British Columbia, and now Alberta, the WCL showcases pro prospects from major collegiate conferences around the nation. Every summer, the league features unparalleled fan and player experiences, with North America's best baseball weather and a mix of classic and state-of-the-art ballparks, all backdropped by dramatic scenery. The 2019 MLB amateur draft began with former Corvallis Knight Adley Rutschman selected with the overall No. 1 pick by the Baltimore Orioles, and the 2021 draft included 42 WCL alumni, including 4 of the first 63 picks.