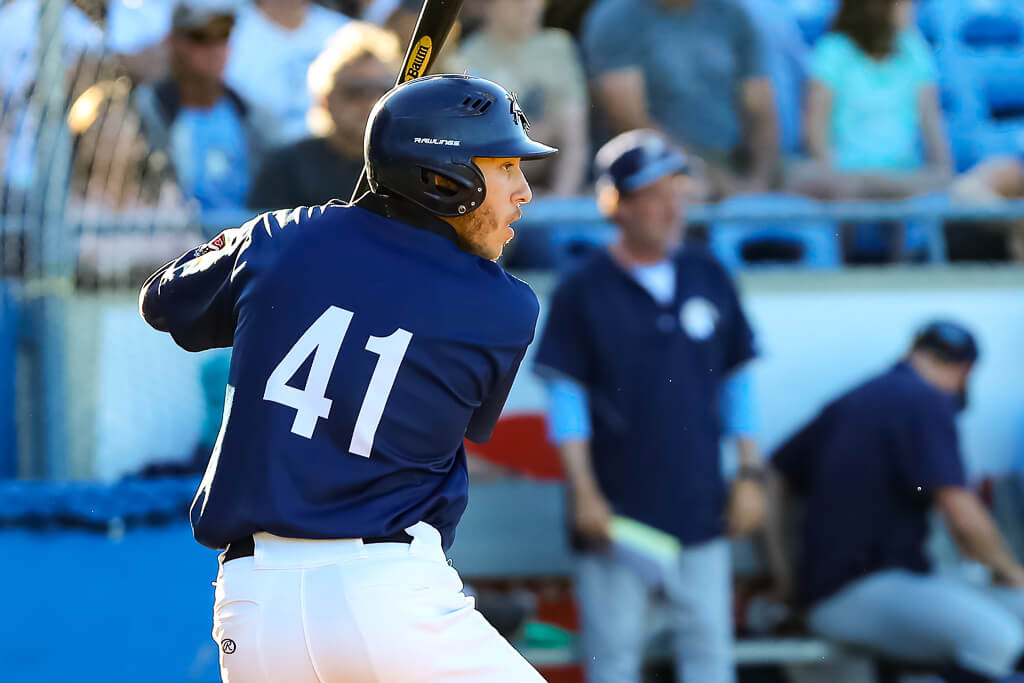 August 8, 2022
The West Coast League's Moss Adams Player of the Week and Pitcher of the Week, as announced by Commissioner Rob Neyer, are Victoria HarbourCats standouts Josh Walker (Sacramento State) and Nick Taylor (Edmonds CC).
Both Walker and Taylor played crucial roles in the HarbourCats' playoffs push, which culminated with a victory in a winner-take-all showdown on Sunday against the Edmonton Riverhawks. Tuesday, Victoria will host the Bellingham Bells in the opener of their divisional playoff series.
Last week, Walker went 12 for 26 while driving in six runs. He had a monster day at the plate in a Wednesday win over Bellingham, going 4 for 5 with two doubles and four RBI. The Victoria native is hitting .300 in 31 games for his hometown HarbourCats this summer. A rising junior, Walker appeared in 37 games and batted .237 last spring with Sacramento State.
Taylor delivered a pair of clutch performances during the season's final week. The southpaw earned the win in each of his two outings, including Sunday's showdown in the finale against Edmonton. The Kirkland, Washington native has been a key addition down the stretch for the HarbourCats, making his debut with the team just last Wednesday. Taylor, who did not pitch this spring, is set to return to Edmonds College this fall.
About the West Coast League: The West Coast League is the West's premier summer collegiate baseball league. Encompassing Oregon, Washington, British Columbia, and now Alberta, the WCL showcases pro prospects from major collegiate conferences around the nation. Every summer, the league features unparalleled fan and player experiences, with North America's best baseball weather and a mix of classic and state-of-the-art ballparks, all backdropped by dramatic scenery. The 2019 MLB amateur draft began with former Corvallis Knight Adley Rutschman selected with the overall No. 1 pick by the Baltimore Orioles, and the recently completed 2022 draft featured two West Coast League alumni, Brooks Lee and Gabriel Hughes, among the first 10 picks.