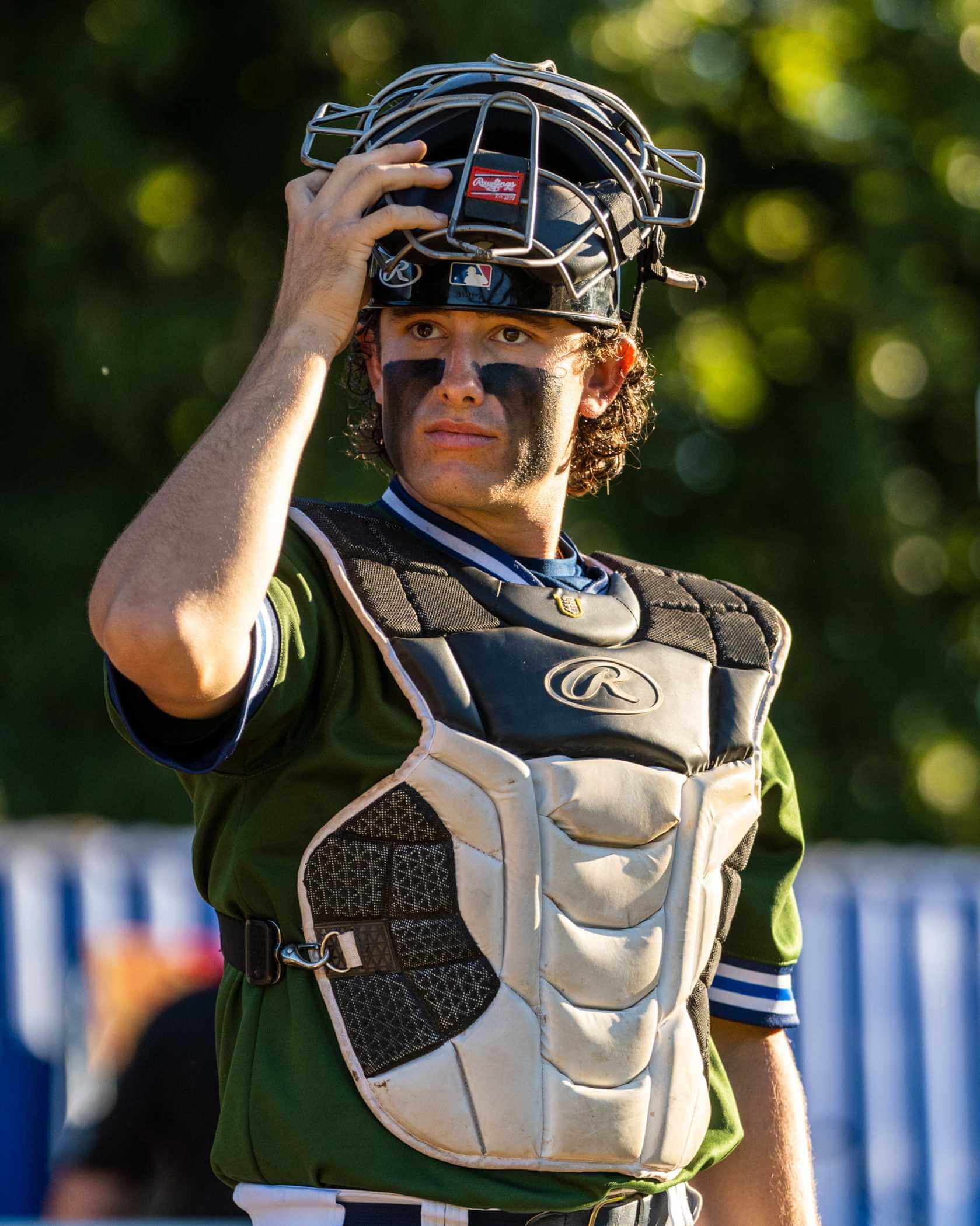 July 18, 2022
The West Coast League's Moss Adams Player of the Week and Pitcher of the Week, as announced by league commissioner Rob Neyer, are the Portland Pickles' Michael Campagna (San Francisco) and the Yakima Valley Pippins' Tyler Frieders (uncommitted).
Campagna has been a key contributor to Portland's recent red-hot stretch. The Pickles have won nine straight games and are 11-1 in the second half of the season. Campagna drove in nine runs and went 10 for 23 at the plate this last week for the Pickles. In 21 games with Portland this summer he has hit five home runs and has a .364 batting average. The catcher from San Diego played in 51 games with 40 starts this spring as a junior at the University of San Francisco.
Frieders has been dazzling over his last four outings. The Montana native from Billings made two starts this last week, allowing just six hits and one run in 14 innings of work. Frieders has surrendered only two runs over his last 29 innings on the mound. The Pippins hurler is 4-1 this summer with a 3.47 ERA in nine appearances. Frieders, who most recently pitched at Utah Valley, is currently uncommitted for the 2023 season.
About the West Coast League: The West Coast League is the West's premier summer collegiate baseball league. Encompassing Oregon, Washington, British Columbia, and now Alberta, the WCL showcases pro prospects from major collegiate conferences around the nation. Every summer, the league features unparalleled fan and player experiences, with North America's best baseball weather and a mix of classic and state-of-the-art ballparks, all backdropped by dramatic scenery. The 2019 MLB amateur draft began with former Corvallis Knight Adley Rutschman selected with the overall No. 1 pick by the Baltimore Orioles, and the 2021 draft included 42 WCL alumni, including 4 of the first 63 picks.