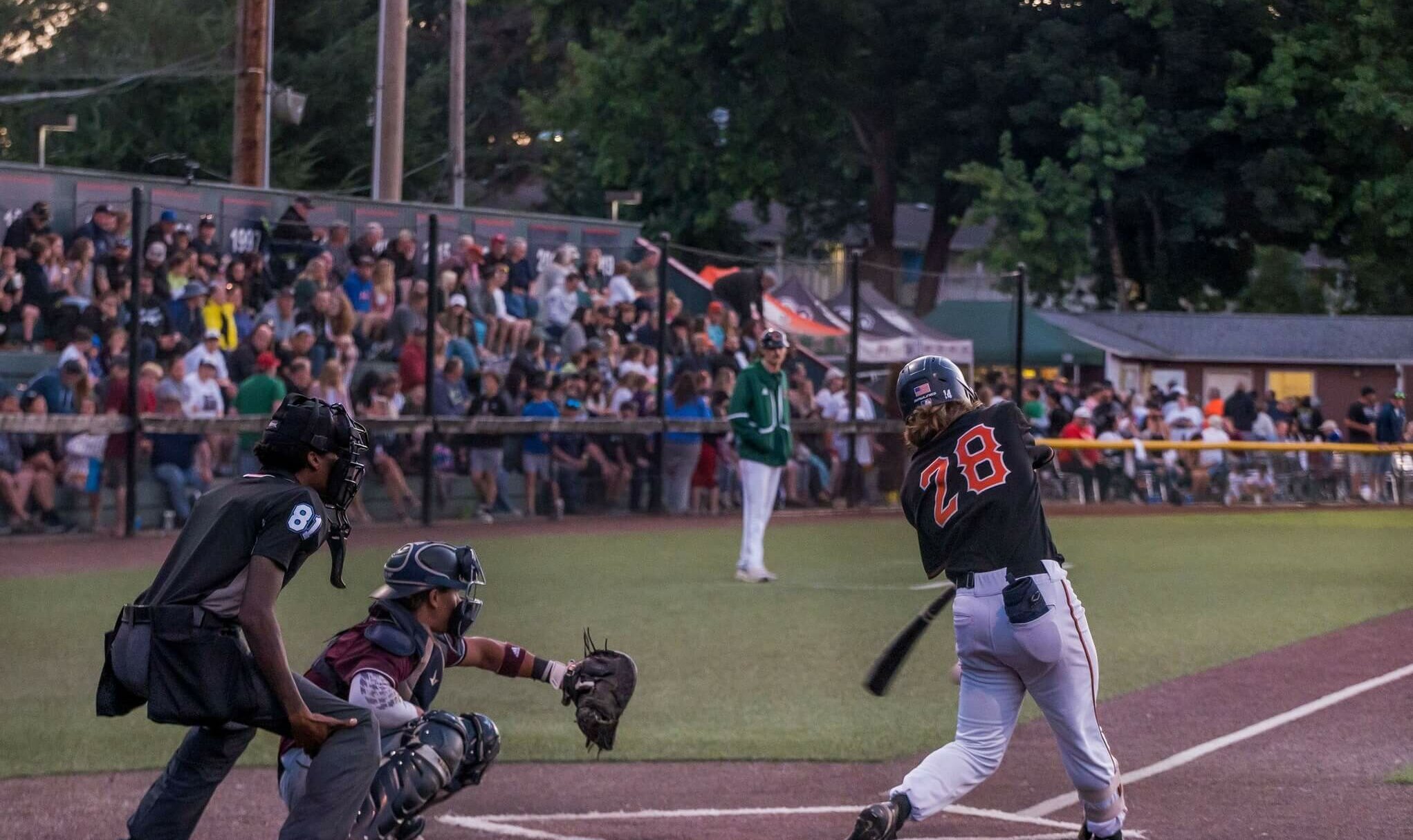 May 1, 2023
Tuesday, the West Coast League and Supervisor of Umpires John White announced the League's U.S.-based umpiring crews, and also instituted new NCAA-inspired rules designed to enhance the WCL's pace of play.
"As we embrace the baseball-wide movement to create a faster-paced, more entertaining game for our fans," said Commissioner Rob Neyer, "we're blessed with a highly trained group of umpires to ensure our efforts are both thoughtful and effective."
Most substantively, the umpires on the field will be administering a 20-second "action clock," along with enforcing a two-minute time limit between innings. These limits will be tracked with personal electronic devices, as the League currently has no plans for mandating visible clocks.
It's important to note that the WCL's clock protocols are based on the current NCAA rulebook, and not the rules currently used in Major League Baseball or affiliated Minor League Baseball (for example, pitchers are not limited in their number of pickoff throws to bases).
Of the U.S.-based crews' 10 members, three – Chris Castro, Isaac McAllister, and Billy Yeager – return to the WCL for a second season. All three of them, along with four other 2023 crew members, have graduated from the world-famous Harry Wendelstedt Umpire School, which historically has produced more MLB umpires than all other umpire schools combined.
North of the border, home games for the WCL's five Canadian teams will be staffed, as they traditionally have been, by British Columbia and Alberta's top umpires. In 2023, crew assignments in Canada will be coordinated by longtime WCL umpire and Kelowna resident Blaise Laveay, who also serves as Provincial Supervisor of Umpires in British Columbia.
"It is with great pleasure to announce our 2023 U.S.-based full-time crews for the upcoming West Coast League season, as well as to welcome back all WCL umpires in the U.S. and Canada," said John White, "As the WCL is a developmental league for players and coaches, it is also a training ground for future professional umpires. Brandon Schmitt, an umpire from our 2019 WCL staff, is currently assigned to the affiliated Carolina League. Brandon's the second WCL umpire who's recently been hired by Minor League Baseball and we are very excited to continue developing the next group of future professional umpires."
About the West Coast League: The West Coast League is the West's premier summer collegiate baseball league. Encompassing Oregon, Washington, British Columbia, and now Alberta, the WCL showcases pro prospects from major collegiate conferences around the nation. Every summer, the league features unparalleled fan and player experiences, with North America's best baseball weather and a mix of classic and modern ballparks, all backdropped by the sport's most stunning scenery. The 2019 MLB amateur draft began with former Corvallis Knight Adley Rutschman selected with the overall No. 1 pick by the Baltimore Orioles, and the 2022 draft featured two West Coast League alumni, Brooks Lee and Gabriel Hughes, among the first 10 picks.