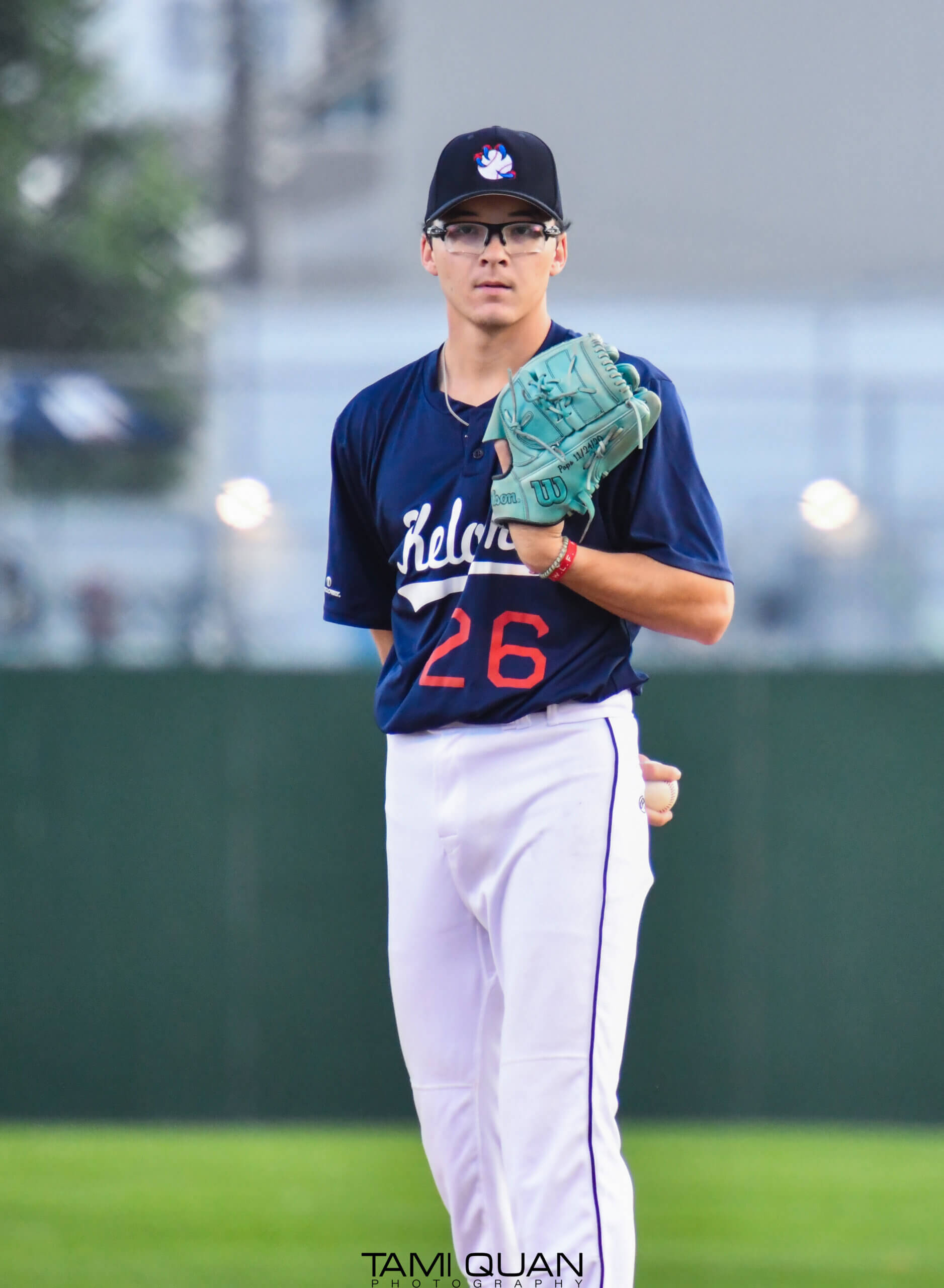 July 31, 2023
The West Coast League's Moss Adams Player of the Week and Pitcher of the Week, as announced by Commissioner Rob Neyer, are Wenatchee AppleSox infielder Frankie Carney (UC Irvine) and Kelowna Falcons right-hander Tai Phetluangsy (West Texas A&M).
In six games with the AppleSox last week, Carney scored seven runs and reached base 16 times while extending his hitting streak to 11 games. Carney has been a big part of Wenatchee's success this summer. The playoffs-bound AppleSox sport the League's best overall record at 35-13, and with Sunday's win over Edmonton, completed their eighth sweep of the season. Entering the season's last week, the San Diego native leads the League with 41 runs and ranks second with a .363 batting average. This fall he'll enter his redshirt freshman season with the Anteaters, after not playing in 2023.
Kelowna's Phetluangsy had two impressive outings this last week, throwing seven shutout innings while allowing only two hits with eight strikeouts. Sunday, Phetluangsy earned his first win of the summer on Sunday with five scoreless innings in Kelowna's 11-0 victory in Victoria, where the HarbourCats have been nearly impossible to beat this season. He's provided a big boost to the pitching staff since joining the Falcons earlier this month. The Amarillo, Texas native is 1-1 with a 0.77 ERA in four outings this season. A rising junior, Phetluangsy is transferring to West Texas A&M after pitching for Panola College last spring.
Credit to Tami Quan Photography.
About the West Coast League: The West Coast League is the West's premier summer collegiate baseball league. Encompassing Oregon, Washington, British Columbia, and now Alberta, the WCL showcases pro prospects from major collegiate conferences around the nation. Every summer, the League features unparalleled fan and player experiences, with North America's best baseball weather and a mix of classic and modern ballparks, all backdropped by the sport's most stunning scenery. The 2019 MLB amateur draft began with former Corvallis Knight Adley Rutschman selected with the overall No. 1 pick by the Baltimore Orioles, and the 2022 draft featured two West Coast League alumni, Brooks Lee and Gabriel Hughes, among the first 10 picks.