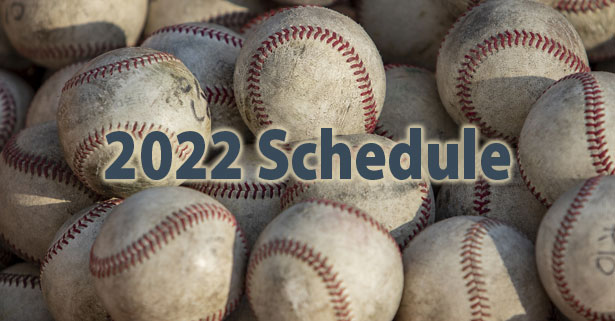 November 8, 2021
This morning the West Coast League released its official 2022 schedule, as announced by Commissioner Rob Neyer.
"Now it feels real," said Neyer. "After a 2020 without games and a 2021 without our Canadian members, a 2022 with everyone — including three new teams in Canada, plus our fourth Oregon member — certainly figures to become the most exciting, dynamic, and international season in League history."
Opening Day 2022 is set for Tuesday, May 31, with eight of the League's 16 teams in action; three days later, every team is slated to start an action-packed weekend. The regular season is scheduled to conclude on Sunday, August 7, followed by WCL playoffs.
The 2022 West Coast League campaign will feature four expansion teams, as the Edmonton (Alberta) Riverhawks, Kamloops (British Columbia) NorthPaws, Nanaimo (B.C.) NightOwls, and Springfield (Oregon) Drifters will all play their inaugural WCL contests. In addition, the Victoria HarbourCats and Kelowna Falcons will return to action after withdrawing from the 2021 season due to pandemic-related border and gathering limitations.
Many West Coast League teams supplement their league schedules with additional non-league games that won't count in the standings, and will appear on the individual teams' schedules. And please stay tuned for exciting news about the WCL's 2022 postseason format!
Click here to view the complete 2022 WCL schedule.
About the West Coast League: The West Coast League is the West's premier summer collegiate baseball league. Encompassing Oregon, Washington, British Columbia, and now Alberta, the WCL showcases pro prospects from major collegiate conferences around the nation. Every summer, the league features unparalleled fan and player experiences, with North America's best baseball weather and a mix of classic and state-of-the-art ballparks, all backdropped by dramatic scenery. The 2019 MLB amateur draft began with former Corvallis Knight Adley Rutschman selected with the overall No. 1 pick by the Baltimore Orioles, and the 2021 draft included 42 WCL alumni, including 4 of the first 63 picks.