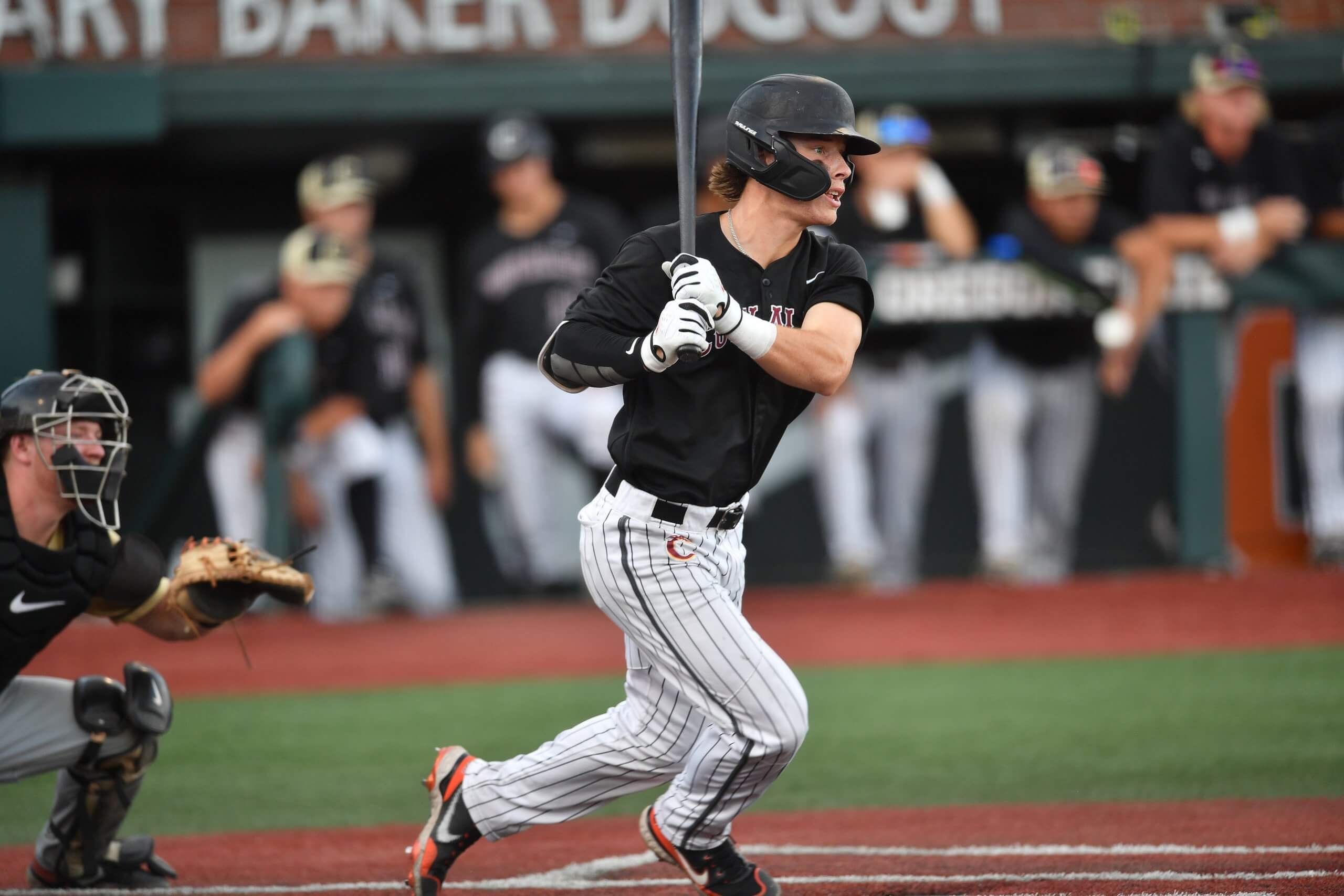 August 30, 2021
Monday, West Coast League Commissioner Rob Neyer announced the winners of the League's top two individual awards: Most Valuable Player and Pitcher of the Year.
"As the West's top summer collegiate baseball league," Neyer said, "we obviously featured a great wealth of exciting talent in 2021. Sifting through all that talent and arriving at these two winners wasn't an easy job for our Head Coaches, and I'm grateful for their time and their wisdom."
This year's MVP is Corvallis Knights second baseman and leadoff hitter Travis Bazzana, soon a freshman at Oregon State University. This summer the Sydney, Australia native batted a sizzling .429 to capture the league title, in the process setting a new WCL single-season record. Bazzana also led the league in runs (46), hits (81), total bases (112), triples (5) and slugging percentage (.593) and propelled the Knights to their fifth straight league championship.
"Travis is an explosive young player," Corvallis Head Coach Brooke Knight said, "and should be an impact player at Oregon State right away. He can change games with his bat and his foot-speed, and has a real knack to create hard contact to all fields with a maturity in his plate approach. A bright future ahead for this guy, and it's going to be fun to watch it unfold."
The WCL's Pitcher of the Year is Bellingham hurler Eric Chavarria. The rising Lewis-Clark State senior posted a league-best 1.83 ERA, with a 3-3 record in 11 outings. Last spring with the LCSC Warriors, he went 8-2 with a 3.14 ERA.
"We couldn't be happier for Eric," said Bellingham Head Coach Adam Geaslen. "He's a fearless competitor who takes his craft very seriously. Eric's work ethic is second to none, and he's the ultimate teammate, a true leader on the field and in the clubhouse."
Later this week the All-WCL team selections will be released, followed by an announcement on September 7 naming Coach of the Year, Executive of the Year, and Team Sportsmanship Award.
About the West Coast League: The West Coast League is the West's premier summer collegiate baseball league. Encompassing Oregon, Washington, British Columbia, and now Alberta, the WCL showcases pro prospects from major collegiate conferences around the nation. Every summer, the league features unparalleled fan and player experiences, with North America's best baseball weather and a mix of classic ballparks and dramatic scenery. The 2019 MLB amateur draft began with former Corvallis Knight Adley Rutschman selected with the overall No. 1 pick by the Baltimore Orioles. Also in 2019, 317 WCL alumni were active in affiliated professional baseball, including 45 in the major leagues, while overall attendance in the West Coast League increased to nearly half a million fans.