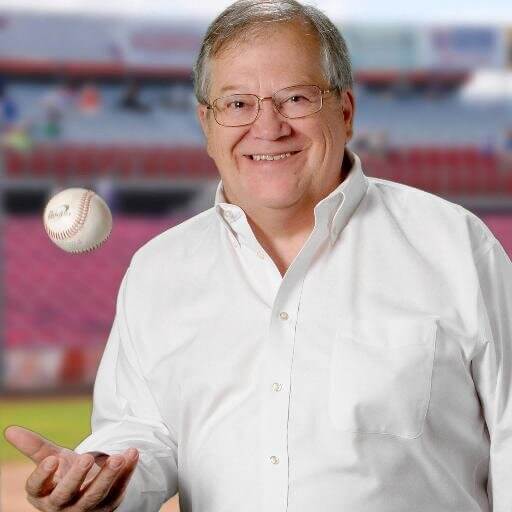 June 11, 2019
The West Coast League is sorry to report the recent passing of former league president Dennis Koho. From July 2013 until December 2015, Koho oversaw the WCL's dynamic growth, which included bringing baseball back to Yakima County Stadium in 2014, with the expansion Yakima Valley Pippins, and managing three member transfer sales.
"I wasn't fortunate enough to meet Dennis," said WCL Commissioner Rob Neyer, "but the West Coast League's emergence as one of baseball's premier summer collegiate leagues is a powerful testament to his great passion and tremendous work as our president for three critical years.
Prior to joining the league, Koho served as the mayor of Keizer, Oregon, and helped lead the successful effort to bring the Northwest League's Salem-Keizer Volcanoes to the region. Before and during his time with the league, he worked as an attorney in private practice. The Bend native grew up just three blocks from Vince Genna Stadium, current home of the West Coast League's Bend Elks.
"Dennis was my friend, a good man and a family man," said Victoria HarbourCats Managing Partner and General Manager Jim Swanson. "Dennis and Zachary Fraser stepped up at an important time for Victoria, in the late fall of 2014, and did as much or more than anyone else to keep baseball and the West Coast League in our great city. Dennis took the time to come, to see, to understand it all. We'll never forget him for that reason alone. But above that, Dennis was a fair, wise, thoughtful man, who was patient and worked with everyone in the league with integrity and a genuine love for the game. He made the West Coast League better. We were honored to have him come, after he left the position, and throw out a first pitch, with his family in attendance. There was such respect shown by him at all times. We will miss him."
"I remember visiting Victoria with Dennis," said Zachary Fraser, of Pacific Baseball Ventures (Yakima Valley Pippins, Walla Walla Sweets). "He would always introduce himself as 'Koho – like the hockey stick, not the ferry!' He was a kind person, who cared about the league at a time when it was in a difficult transition period from rapid growth to striving for maturity and sustainability. I hope his family finds comfort in remembering him as a honest person who cared a lot about the people he spent time with."
"We're saddened to hear the news of Dennis's passing," said Corvallis Knights CEO Dan Segel. "He adored baseball, was a compassionate man and was certainly a key piece of the West Coast League's history."
About the West Coast League:
The West Coast League (WCL) is the premier summer collegiate baseball league west of the Mississippi. Situated in the beautiful Pacific Northwest, the 15-year-old, 12-team, professionally operated wood-bat league showcases pro prospects from major conferences around the nation. Every summer, the league features unparalleled fan and player experiences, with the best summer weather in North America. Ninety alums and current players of WCL teams were selected in the 2019 MLB Draft, including the No. 1 overall pick Adley Rutschman. In 2018, 294 WCL alums appeared or were active in affiliated professional baseball, including 39 in the major leagues, such as all-star outfielder Mitch Haniger (Seattle Mariners); ace hurler James Paxton (New York Yankees): slugger Rhys Hoskins (Philadelphia Phillies); and rising star pitchers Marco Gonzales (Seattle Mariners) and Matt Boyd (Detroit Tigers). Overall member attendance was 496,278 this past summer, a tremendous increase of 20 percent over the previous season.