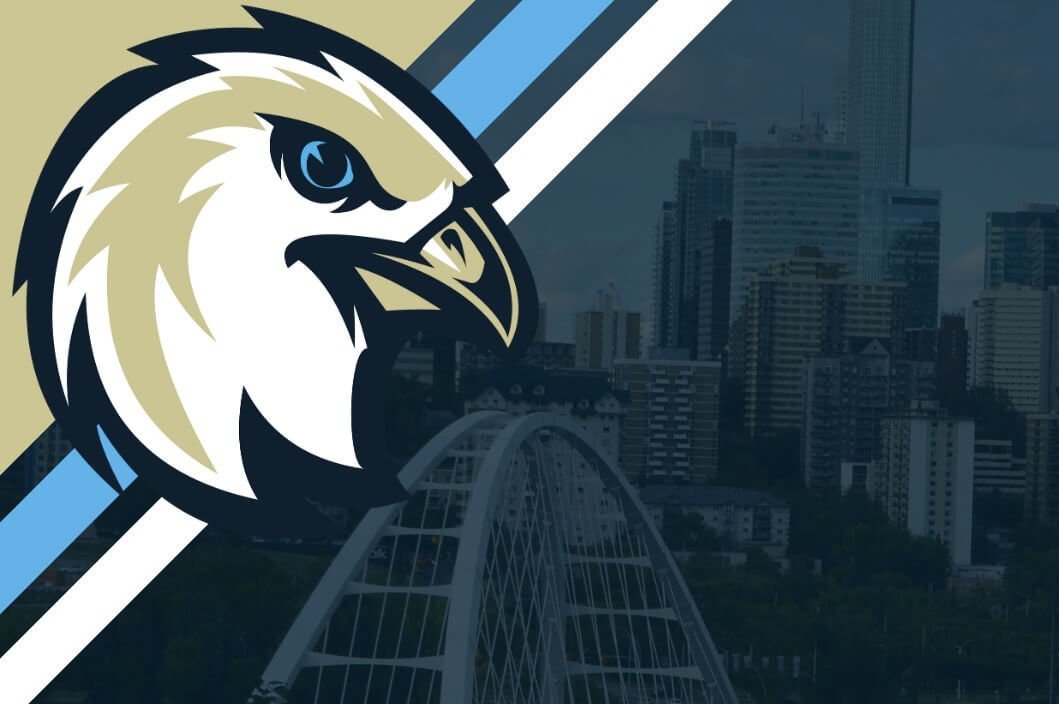 September 15, 2020
Western North America's premier summer collegiate baseball league continues to grow with Tuesday's announcement from Baseball Edmonton introducing the Edmonton Riverhawks as the West Coast League's 15th member team.
The Riverhawks now join the Nanaimo NightOwls and Kamloops NorthPaws among three WCL expansion teams, all in Canada, set to begin play next June. The newest WCL team will play at RE/MAX Field, former home of the Pacific Coast League's Edmonton Trappers.
"Adding a growing metropolis like Edmonton to the West Coast League," said Commissioner Rob Neyer, "is obviously a real coup for us. Toss in this outstanding ownership group and a tremendous stadium, and it's easy to see why we're so thrilled to welcome the Riverhawks to what is already the West's top collegiate summer league."
The Riverhawks are part of a growing geographical footprint for the WCL, as Alberta's capital city will host the first WCL team located outside of Oregon, Washington, and British Columbia.
"We are very excited to bring one of the best summer collegiate leagues in all of North America to Edmonton," says Randy Gregg, Baseball Edmonton's Managing Director. "In the 2019 Major League Baseball Draft, 90 West Coast League players were picked, including the No. 1 and No. 3 selections. Local sports fans will see future major league stars while they are playing in Edmonton during their college careers."
Gregg, the medical doctor who won five Stanley Cups with the Edmonton Oilers, is part of a group of people who formed Baseball Edmonton with an interest to build upon the traditional of exciting, entertaining summer baseball in the iconic stadium in the city's river valley. The founders group also includes Dale Wishewan, the owner of Booster Juice; D'Arcy Durand, an orthopedic surgeon; and Gary Gregg, who oversees Gregg Distributors. In addition, there are another 24 shareholders from a wide variety of backgrounds working together with the founders for the greater good of the community.
Baseball Edmonton plans to upgrade RE/MAX Field with new artificial field turf, a new scoreboard, and new stadium lighting.
For more information on the newest WCL team, visit www.riverhawksbaseball.com. Fans can also follow the team on social media: @edmriverhawks on Instagram, Facebook and Twitter.
About the West Coast League: The West Coast League is the West's premier summer collegiate baseball league. Encompassing Oregon, Washington, British Columbia and Alberta, the WCL showcases pro prospects from major conferences around the nation. Every summer, the league features unparalleled fan and player experiences, with the best summer weather in North America. Last year's MLB amateur draft began with former Corvallis Knight Adley Rutschman selected with the overall No. 1 pick by the Baltimore Orioles. Also in 2019, 317 WCL alums appeared or were active in affiliated professional baseball, including 45 in the major leagues. In 2019, overall member attendance in the West Coast League increased to nearly half a million.