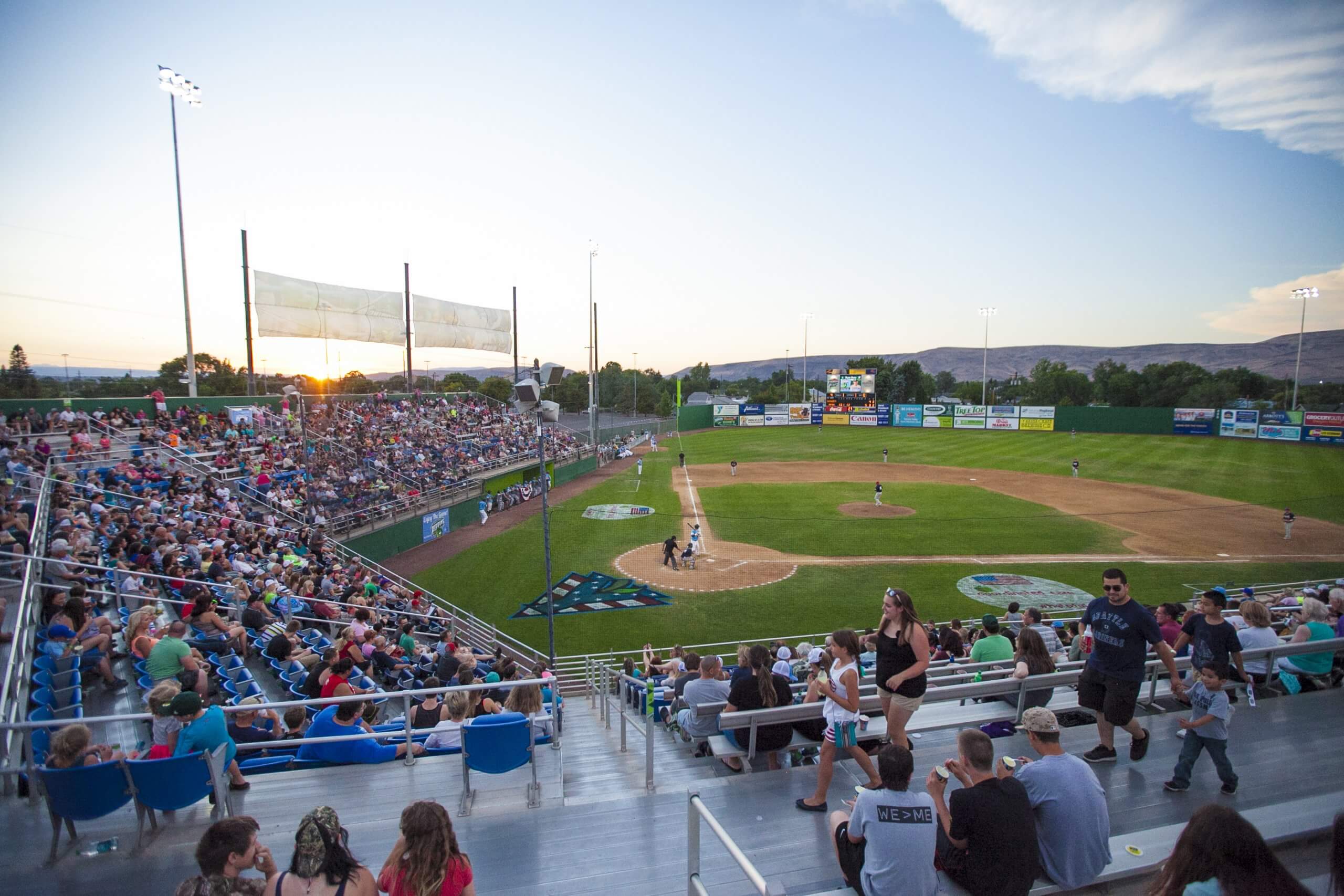 October 20, 2021
Earlier this week in Indio, California, the West Coast League's board of directors met in person for the first time in nearly two years, and reached consensus on a number of matters while renewing the deep, international ties between League members in Oregon, Washington, British Columbia, and Alberta.
"Our league's No. 1 asset is our people," said WCL Commissioner Rob Neyer, "as everything we do, we do in the spirit of friendship and collaboration. So the last 18 months have been more difficult because we didn't have the chance to meet in one place, and of course we've especially missed our Canadian members, old and new, who weren't able to play in either of the last two summers. So our recent get-together was a welcome celebration of our unity and our strength."
In the midst of various pandemic-related challenges, this year the West Coast League's 10 U.S.-based teams played all of their scheduled games, with the Corvallis Knights repeating as both League champions and Perfect Game National Collegiate Summer Team of the Year.
While the league's five Canadian teams were unable to play because of border limitations, next season all five are expected to participate, with the Edmonton Riverhawks, Kamloops NorthPaws, and Nanaimo NightOwls all making their WCL debuts. And they'll be joined by the Springfield (Oregon) Drifters, the League's newest member.
At this week's meetings, member teams focused on the League's "Player First" mission, which includes a commitment to leadership in player-friendly technology. Members also reached consensus on vaccination and public health priorities, and agreed to strengthen and clarify policies regarding social media and the insurance of respectful environments around the league for players, staff, game officials, and fans. Further, all teams are working to improve their technology and media operations to make following West Coast League action easier and more informative than ever.
Please stay tuned for exciting news within the next few weeks about the West Coast League's 2022 schedule, with the exciting prospect of games in five new markets and a new postseason format.
About the West Coast League: The West Coast League is the West's premier summer collegiate baseball league. Encompassing Oregon, Washington, British Columbia, and now Alberta, the WCL showcases pro prospects from major collegiate conferences around the nation. Every summer, the league features unparalleled fan and player experiences, with North America's best baseball weather and a mix of classic and state-of-the-art ballparks, all backdropped by dramatic scenery. The 2019 MLB amateur draft began with former Corvallis Knight Adley Rutschman selected with the overall No. 1 pick by the Baltimore Orioles, and the 2021 draft included 42 WCL alumni, including 4 of the first 63 picks.