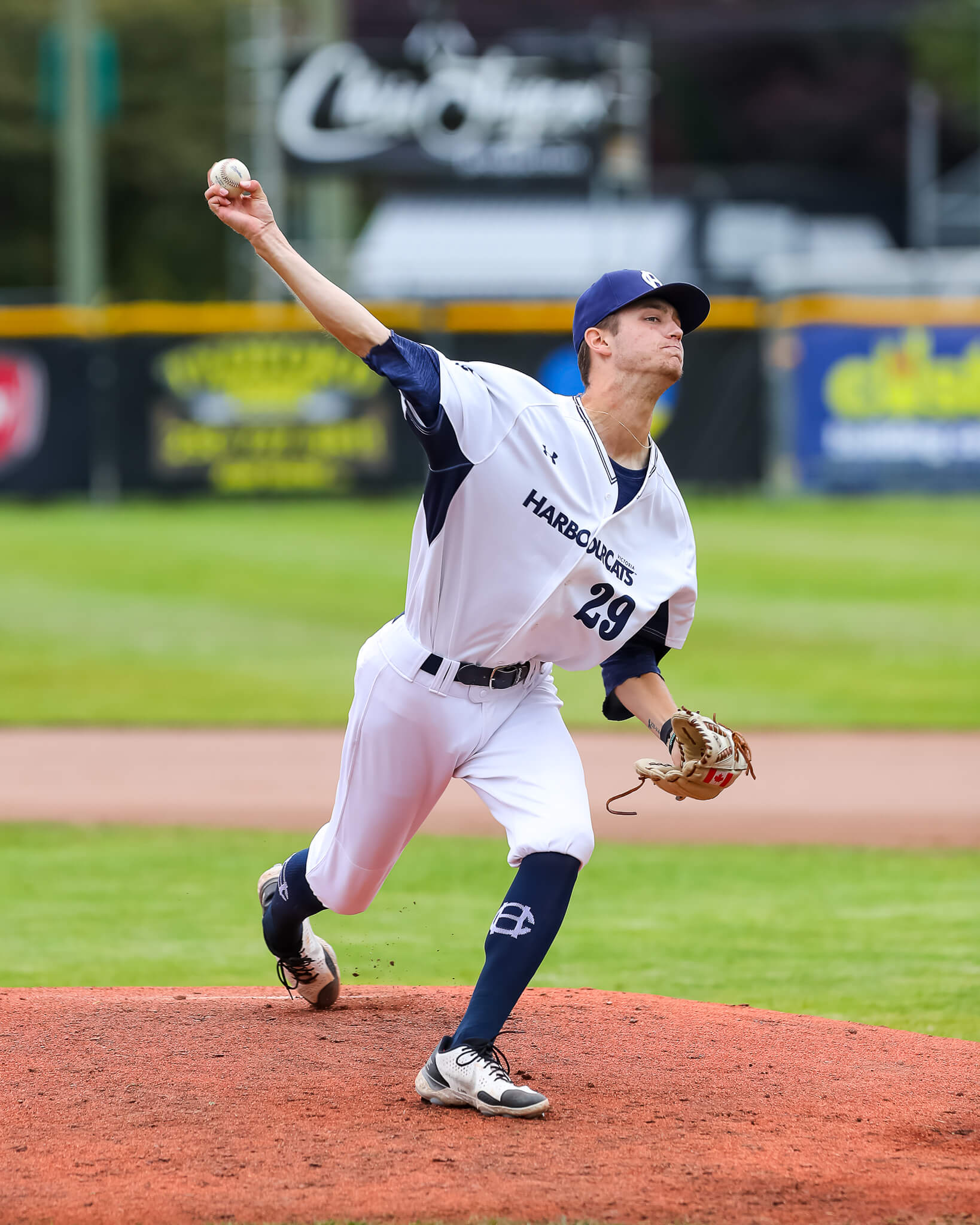 July 11, 2022
The West Coast League's Moss Adams Player of the Week and Pitcher of the Week, as announced by league commissioner Rob Neyer, are the Portland Pickles' Jacob Jablonski (Chico State) and the Victoria HabourCats' Cooper Crompton (Iowa Western CC).
Last week at the plate, Jablonski went 12 for 32 with three home runs. He had five hits and drove in eight runs in Portland's road sweep over the weekend against the Walla Walla Sweets. The California native earned All- California Collegiate Athletic Association second team honors this spring after hitting .317 for Chico State.
Crompton delivered two impressive outings last week to capture Pitcher of the Week honors. Over 12 innings of work, Crompton allowed just one earned run and had 13 strikeouts. A native of Langley, British Columbia, Crompton has started five games for the HarbourCats and sports a 2.55 ERA in 24.2 innings pitched. As a freshman at Iowa Western CC this spring he went 4-1 with a 1.60 ERA in 14 appearances.
About the West Coast League: The West Coast League is the West's premier summer collegiate baseball league. Encompassing Oregon, Washington, British Columbia, and now Alberta, the WCL showcases pro prospects from major collegiate conferences around the nation. Every summer, the league features unparalleled fan and player experiences, with North America's best baseball weather and a mix of classic and state-of-the-art ballparks, all backdropped by dramatic scenery. The 2019 MLB amateur draft began with former Corvallis Knight Adley Rutschman selected with the overall No. 1 pick by the Baltimore Orioles, and the 2021 draft included 42 WCL alumni, including 4 of the first 63 picks.