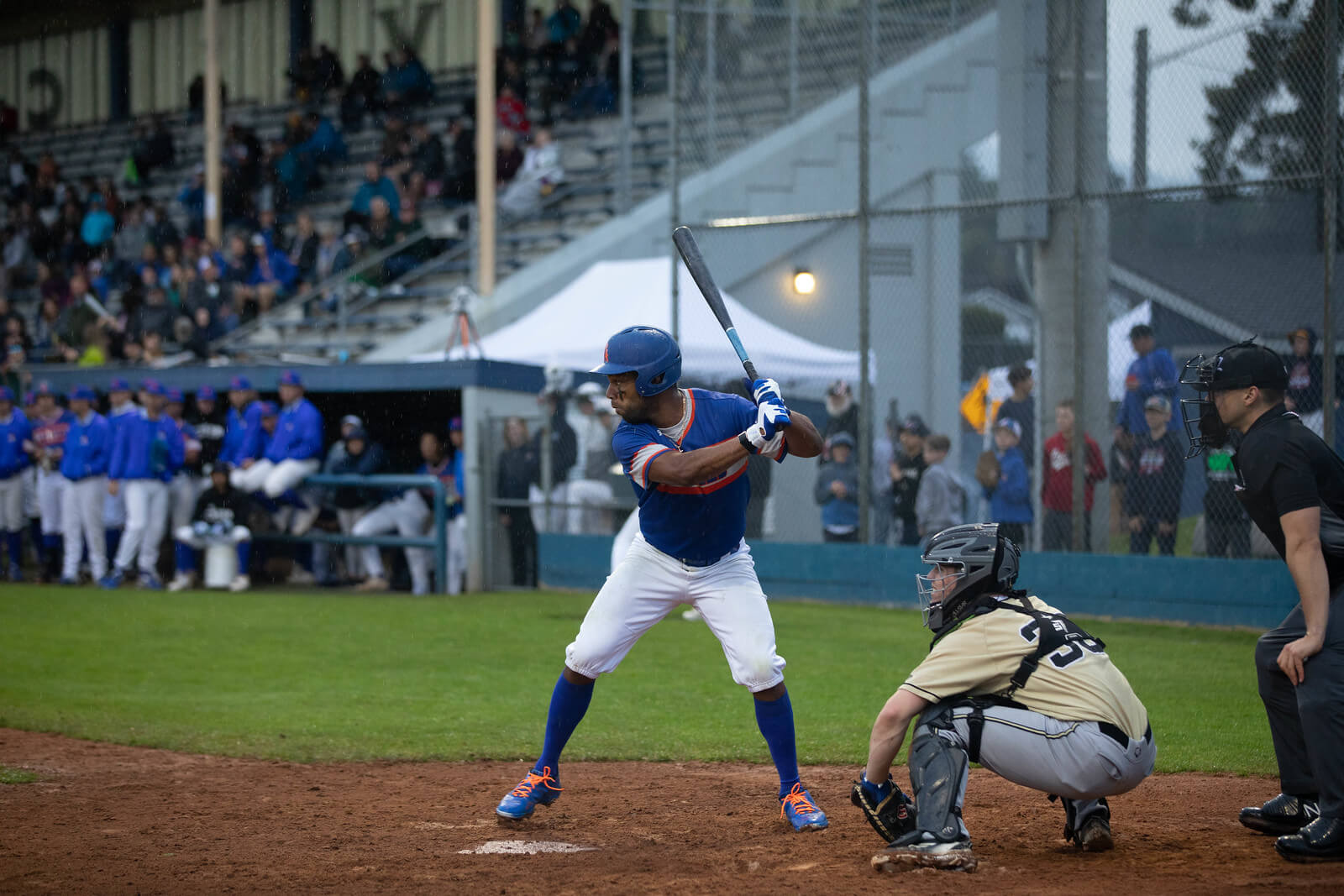 June 15, 2022
Golden Tate hit the ground running Tuesday night in his first game playing in the West Coast League for the Port Angeles Lefties, as the former Pro Bowl wide receiver went 2-for-4 in his debut. Tate had a double, single, stolen base, drove in a run, and scored a run in the Lefties' 5-2 win over the Bend Elks at Civic Field in Port Angeles. The full box score is available here.
Tate wasted no time in making an impact at the plate. In the bottom of the first inning, he doubled to right field and drove in the game's first run. Video of his RBI double can be found here and here. The game story from the Peninsula Daily News including pictures of Tate in his first game with the Lefties is available here.
For more on the 11-year NFL veteran joining the WCL's Port Angeles Lefties, view the full release announcing his signing.
The Lefties are back in action this evening for the middle game of the three-game series against the Bend Elks. You can follow the game in Port Angeles, along with other West Coast League action, via the league's video streaming page or the West Coast League Live apps for Android and iPhones.
About the West Coast League
The West Coast League is the West's premier summer collegiate baseball league. Encompassing Oregon, Washington, British Columbia, and now Alberta, the WCL showcases pro prospects from major collegiate conferences around the nation. Every summer, the league features unparalleled fan and player experiences, with North America's best baseball weather and a mix of classic and state-of-the-art ballparks, all backdropped by dramatic scenery. The 2019 MLB amateur draft began with former Corvallis Knight, Adley Rutschman, selected with the overall No. 1 pick by the Baltimore Orioles, and the 2021 draft included 42 WCL alumni, including 4 of the first 63 picks.
There have been 114 players that have gone on to reach the big leagues after playing for WCL teams. Notable former WCL players include 2020 American League Cy Young Award winner Shane Bieber, along with 2018 American League All-Star Mitch Haniger and Marco Gonzales of the Seattle Mariners.