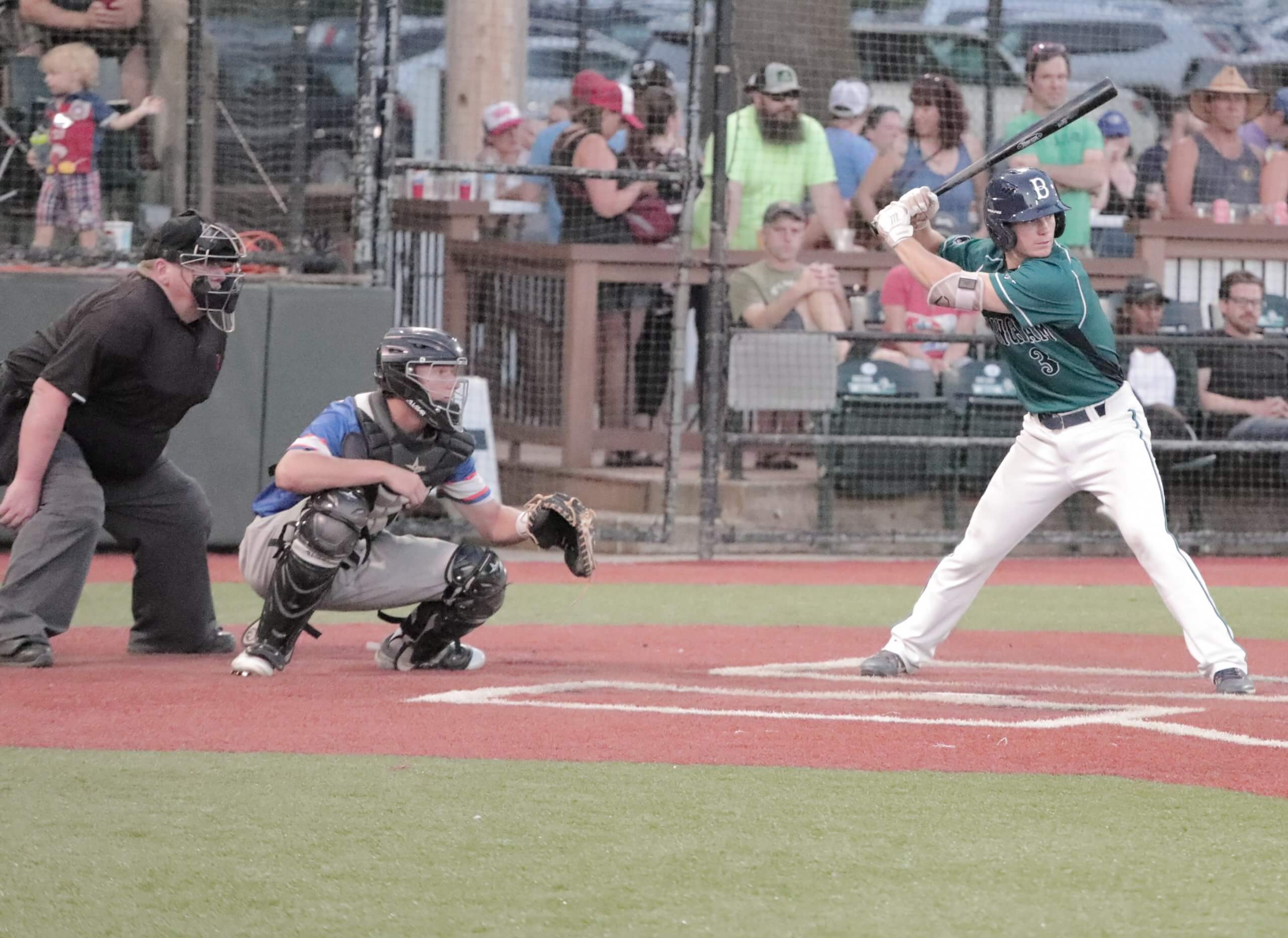 May 15, 2023
The first winner of the West Coast League's Top Prospect Award has arrived in the big leagues. Matt McLain, tabbed in 2018 as the inaugural Top Prospect after his month-long stint with the Bellingham Bells, is set to make his Major League debut Monday night with the Cincinnati Reds, playing shortstop and batting second against the host Colorado Rockies.
Before joining the Bells in July 2018, McLain was selected by the Arizona Diamondbacks with the 25th overall pick in MLB's amateur draft. He opted against signing with Arizona, instead heading to UCLA that fall, where he starred for three seasons. In 2021, he became a first-round pick for the second time when the Reds selected him No. 17th overall.
In his stint with Bellingham, the versatile McLain mostly played second base. At UCLA, he played center field as a freshman before ultimately moving to shortstop, and he's now projected as Cincinnati's every-day shortstop for the foreseeable future.
In 2018, McLain played in just 23 West Coast League games, but made a big impression on everyone who saw him.
"Matt's tools were obviously impressive," said Bob Miller, Bellingham's head coach in '18, "but his focus and intensity on the field were big separators. He certainly had some big hits and made some fantastic plays during his time in Bellingham, but his influence on the team and in the clubhouse were just as impactful!"
"That was my first season with the West Coast League," says Commissioner Rob Neyer, "and I'm pleased to recall seeing Matt's second game in Bellingham. He played second base and hit the ball hard just once or twice, but still somehow stood out from everyone else on the field. We all look forward to seeing what Matt does next."
McLain's promotion to the majors comes after a quick rise through Cincinnati's farm system. This spring, he hit .348 with 12 home runs in 38 games, leading all of Triple-A in OPS.
When he makes his MLB debut with Cincinnati, McLain will become the 126th former WCL player, and the third this season, to reach the big leagues.
About the West Coast League: The West Coast League is the West's premier summer collegiate baseball league. Encompassing Oregon, Washington, British Columbia, and now Alberta, the WCL showcases pro prospects from major collegiate conferences around the nation. Every summer, the League features unparalleled fan and player experiences, with North America's best baseball weather and a mix of classic and modern ballparks, all backdropped by the sport's most stunning scenery. The 2019 MLB amateur draft began with former Corvallis Knight Adley Rutschman selected with the overall No. 1 pick by the Baltimore Orioles, and the 2022 draft featured two West Coast League alumni, Brooks Lee and Gabriel Hughes, among the first 10 picks.