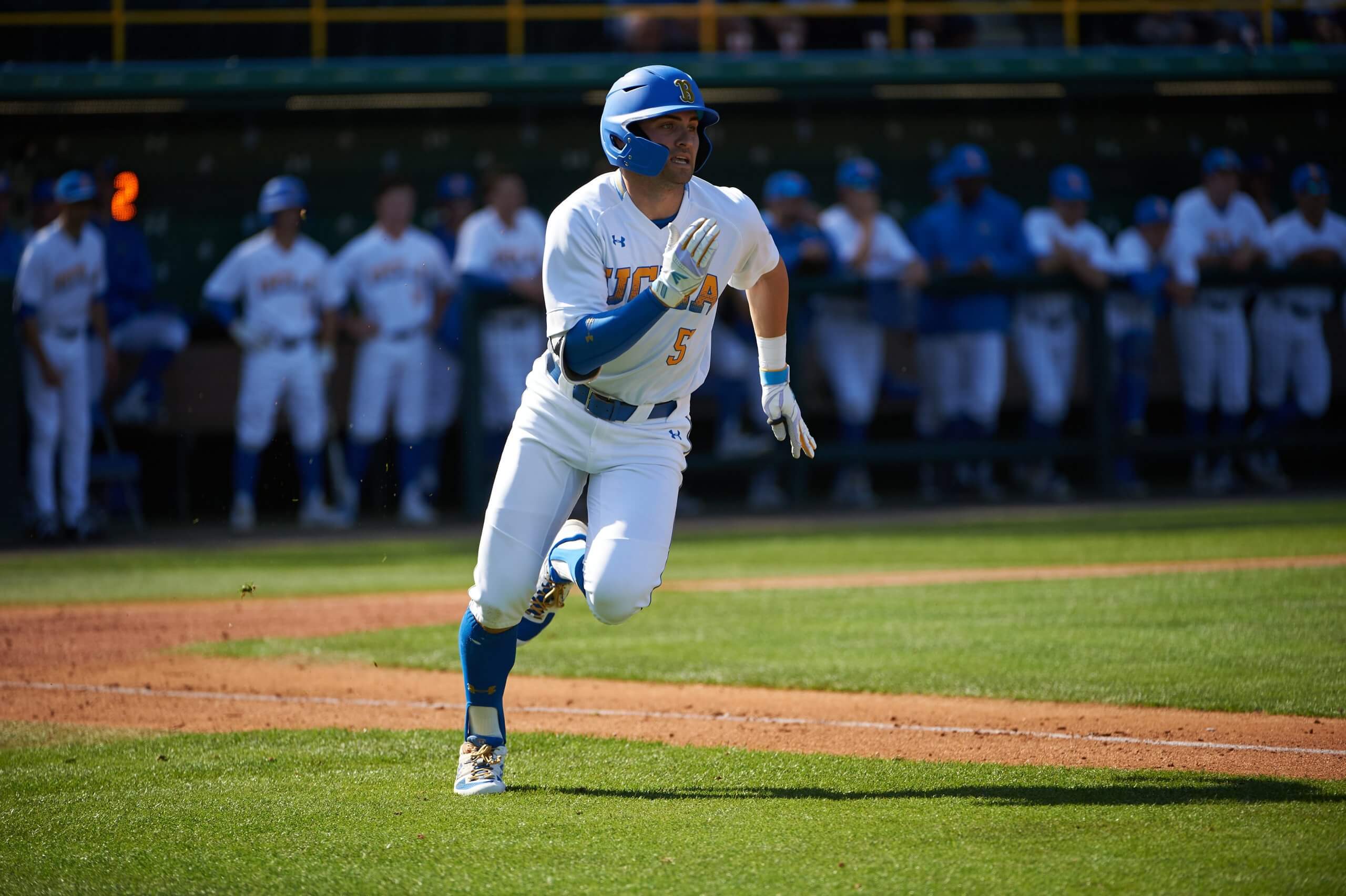 June 10, 2020
West Coast League alum Garrett Mitchell of UCLA was selected in the first round of the MLB Draft today, as the Milwaukee Brewers picked Mitchell 20th overall. It is the fourth straight season that a former WCL player has been taken in the first round of the MLB Draft.
Mitchell, a UCLA outfielder, played for the West Coast League's Walla Walla Sweets in 2017. In his first game with the Sweets, Mitchell made a big splash with a double, a triple, and a home run in Walla Walla's 7-0 win over the Gresham GreyWolves. A year ago, Mitchell became the 18th player in UCLA history to join Team USA. This spring, in UCLA's pandemic-abbreviated season, Mitchell posted a sterling .355/.425/.484 batting line, and struck out just three times in 15 games.
The MLB Draft will conclude with rounds 2-5 on Thursday beginning at 2 PST airing live on MLB Network, ESPN2 and MLB.com.
*Photo courtesy of Don Liebig/ASUCLA
About the West Coast League: The West Coast League (WCL) is the premier summer collegiate baseball league west of the Mississippi River. Situated in the beautiful Pacific Northwest, the WCL showcases pro prospects from major conferences around the nation. Every summer, the league features unparalleled fan and player experiences, with the best summer weather in North America. Ninety alums and current players of WCL teams were selected in the 2019 MLB Draft, including No. 1 overall pick Adley Rutschman. In 2019, 317 WCL alums appeared or were active in affiliated professional baseball, including 45 in the major leagues, such as 2019 MLB All-Star Game MVP Shane Bieber; outfielder Mitch Haniger, hurler James Paxton; slugger Rhys Hoskins; and rising star pitchers Marco Gonzales and Matt Boyd. In 2019, overall member attendance increased to 497,050.