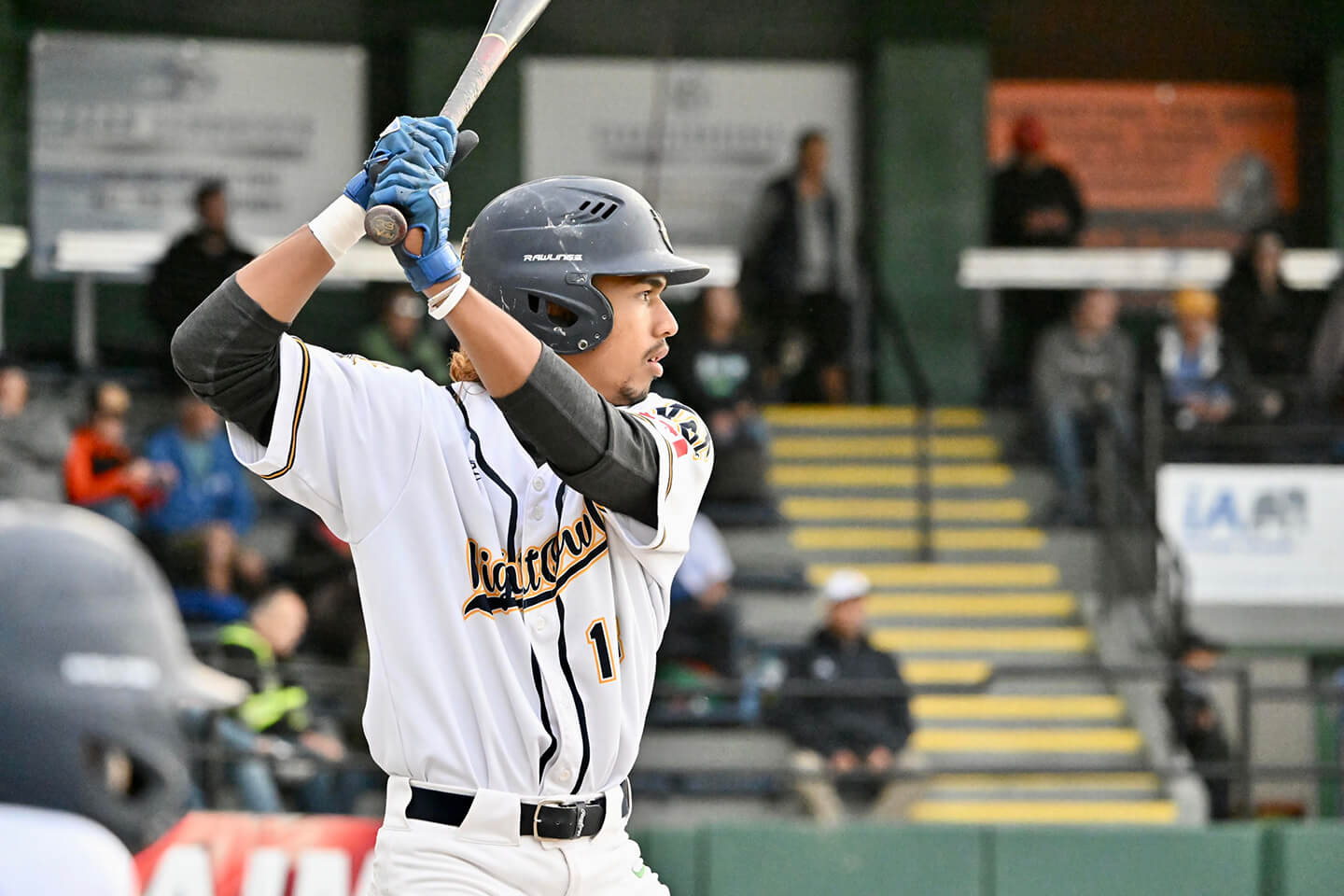 July 27, 2023
Thursday, West Coast League Commissioner Rob Neyer released the third 2023 WCL Spotlight, featuring a collection of the League's most exciting and notable players. 
This week's WCL Spotlight includes only West Coast Leaguers currently playing, with the rankings reflecting not just their professional potential, but also various other compelling reasons for tracking their performance as the postseason races heat up and top teams gear up for the playoffs.
Topping the current Spotlight are two players selected in this month's MLB Draft, Corvallis's Phoenix Call (UCLA) and Nanaimo's Elijah Ickes (Univ. of Hawaii). Both highly touted players are set to begin their college careers this fall.  
This is the final WCL Spotlight of the regular season, which will be followed by an end-of-summer list covering the entire season.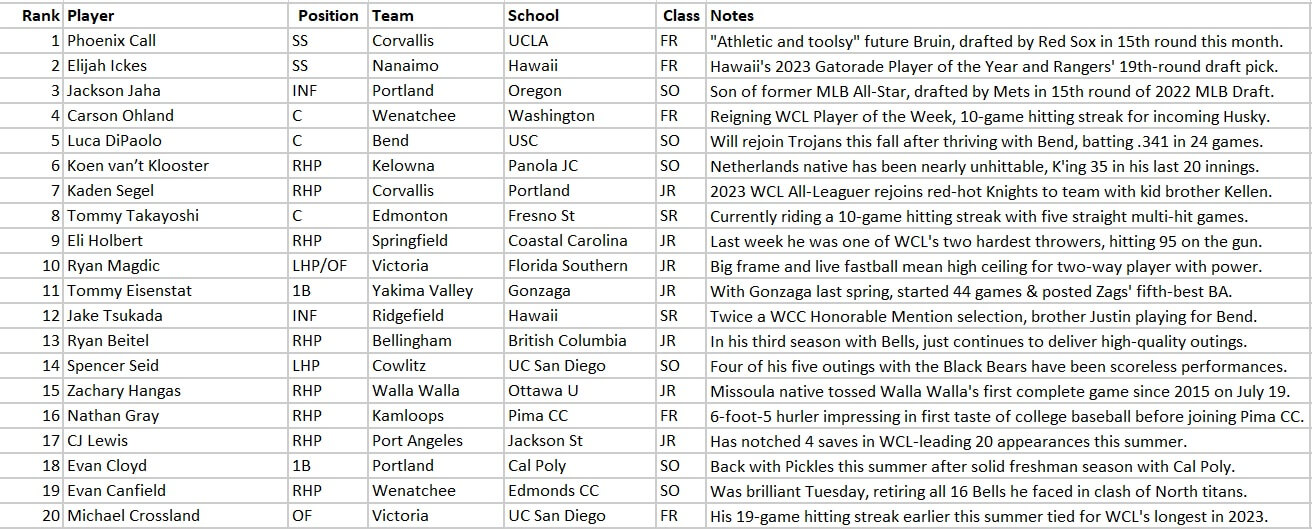 About the West Coast League: The West Coast League is the West's premier summer collegiate baseball league. Encompassing Oregon, Washington, British Columbia, and now Alberta, the WCL showcases pro prospects from major collegiate conferences around the nation. Every summer, the League features unparalleled fan and player experiences, with North America's best baseball weather and a mix of classic and modern ballparks, all backdropped by the sport's most stunning scenery. The 2019 MLB amateur draft began with former Corvallis Knight Adley Rutschman selected with the overall No. 1 pick by the Baltimore Orioles, and the 2022 draft featured two West Coast League alumni, Brooks Lee and Gabriel Hughes, among the first 10 picks.