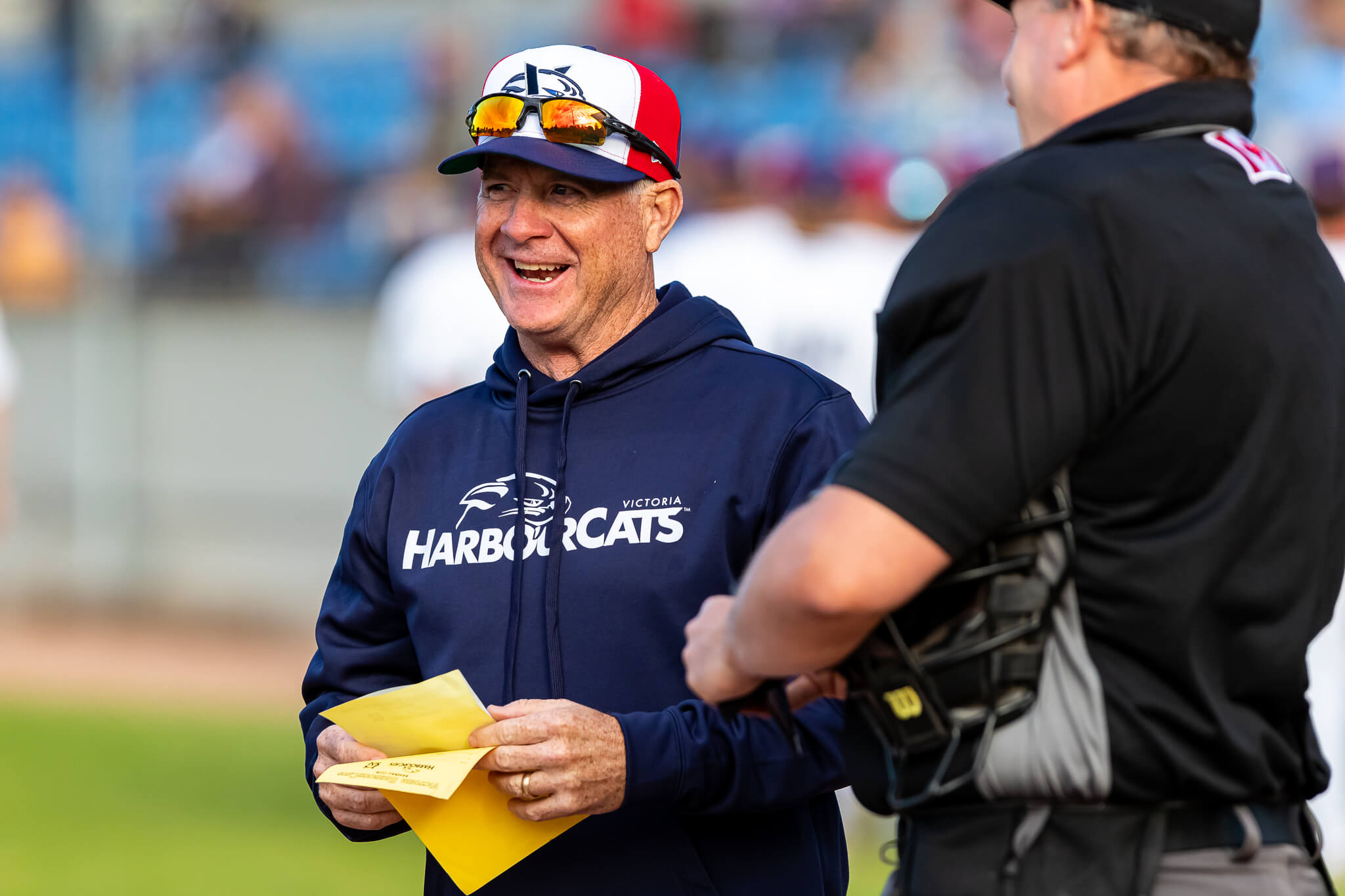 August 17, 2023
Friday morning, the winners of the West Coast League's Coach of the Year, Umpire of the Year, and Team Sportsmanship Award were announced by West Coast League Commissioner Rob Neyer.
Victoria skipper Todd Haney is 2023's Coach of the Year. Haney guided the HarbourCats to a 38-15 mark, which included a remarkable 27-2 home record (25-2 regular season, 2-0 in playoffs). Victoria's postseason run included a North Division championship and a spot in the WCL's title game.
The WCL's 2023 Umpire of the Year is Timothy Montoya. Before becoming an umpire, the Mesa, Arizona resident played college baseball at Benedictine University Mesa. This summer Montoya's work drew raves from WCL coaches and league officials.
"From start to finish this season, Tim was a consummate professional and outstanding representative of the WCL," added Supervisor of Umpires John White. "The experience he gained working high-level collegiate summer baseball will be a foundation of his career for many years to come."
In just their second season, the Springfield Drifters, led by Head Coach Tommy Richards, are recipients of the Jim Dietz Team Sportsmanship Award, an annual honor voted on by the League's head coaches.
About the West Coast League: The West Coast League is the West's premier summer collegiate baseball league. Encompassing Oregon, Washington, British Columbia, and now Alberta, the WCL showcases pro prospects from major collegiate conferences around the nation. Every summer, the League features unparalleled fan and player experiences, with North America's best baseball weather and a mix of classic and modern ballparks, all backdropped by the sport's most stunning scenery. The 2019 MLB amateur draft began with former Corvallis Knight Adley Rutschman selected with the overall No. 1 pick by the Baltimore Orioles, and the 2022 draft featured two West Coast League alumni, Brooks Lee and Gabriel Hughes, among the first 10 picks.