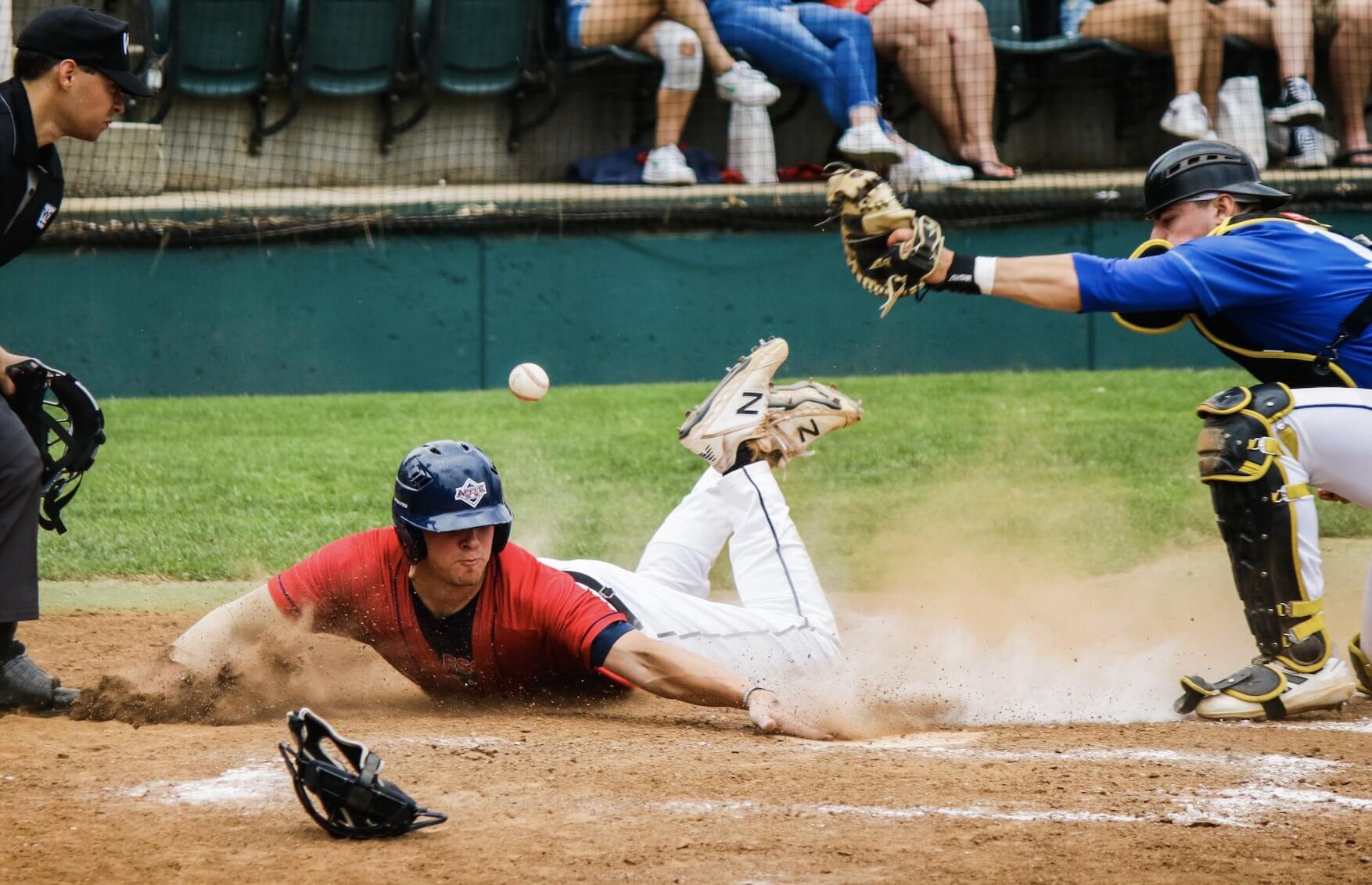 September 28, 2022
Thursday, West Coast League Commissioner Rob Neyer announced the inaugural winners of two league awards: Umpiring Prospect of the Year, and Official Scorer of the Year.
The WCL's 2022 Umpiring Prospect of the Year is Nick Hudlow. A Portland native, Hudlow graduated from the famous Wendelstedt Umpire School last winter, then opened the West Coast League season as a crew chief.
"Our league's all about development," Neyer said, "and that includes not just our talented young players, but also our coaches, umpires, and front-office personnel. I was immediately impressed by Nick's work last summer, and fully expect to see his career progress quickly."
"Nick's a great communicator with a commanding presence on the field," said Supervisor of Umpires John White. "He embodies the brand of umpire we seek in both the Umpire Placement Course and the West Coast League, and Nick more than earned his assignments in the WCL playoffs this summer."
The WCL's 2022 Official Scorer of the Year is Linda Sam, who scored virtually every Victoria HarbourCats game. "Victoria's scoring was highly accurate," said Stephen Gall, the league's Pointstreak administrator (and Walla Walla Sweets scorer), "and the HarbourCats' roster, however fluid as summer collegiate rosters usually are, was consistently updated and complete. Linda also jumped in to assist the first-year Nanaimo NightOwls when challenges arose there."
The West Coast League relies on its trained staff of Pointstreak operators to ensure that the league's players, along with their families, coaches and fans, have quick and easy access to their accurate statistics, which are featured at Baseball-Reference.com.
About the West Coast League: The West Coast League is the West's premier summer collegiate baseball league. Encompassing Oregon, Washington, British Columbia, and now Alberta, the WCL showcases pro prospects from major collegiate conferences around the nation. Every summer, the league features unparalleled fan and player experiences, with North America's best baseball weather and a mix of classic and state-of-the-art ballparks, all backdropped by dramatic scenery. The 2019 MLB amateur draft began with former Corvallis Knight Adley Rutschman selected with the overall No. 1 pick by the Baltimore Orioles, and the recently completed 2022 draft featured two West Coast League alumni, Brooks Lee and Gabriel Hughes, among the first 10 picks.