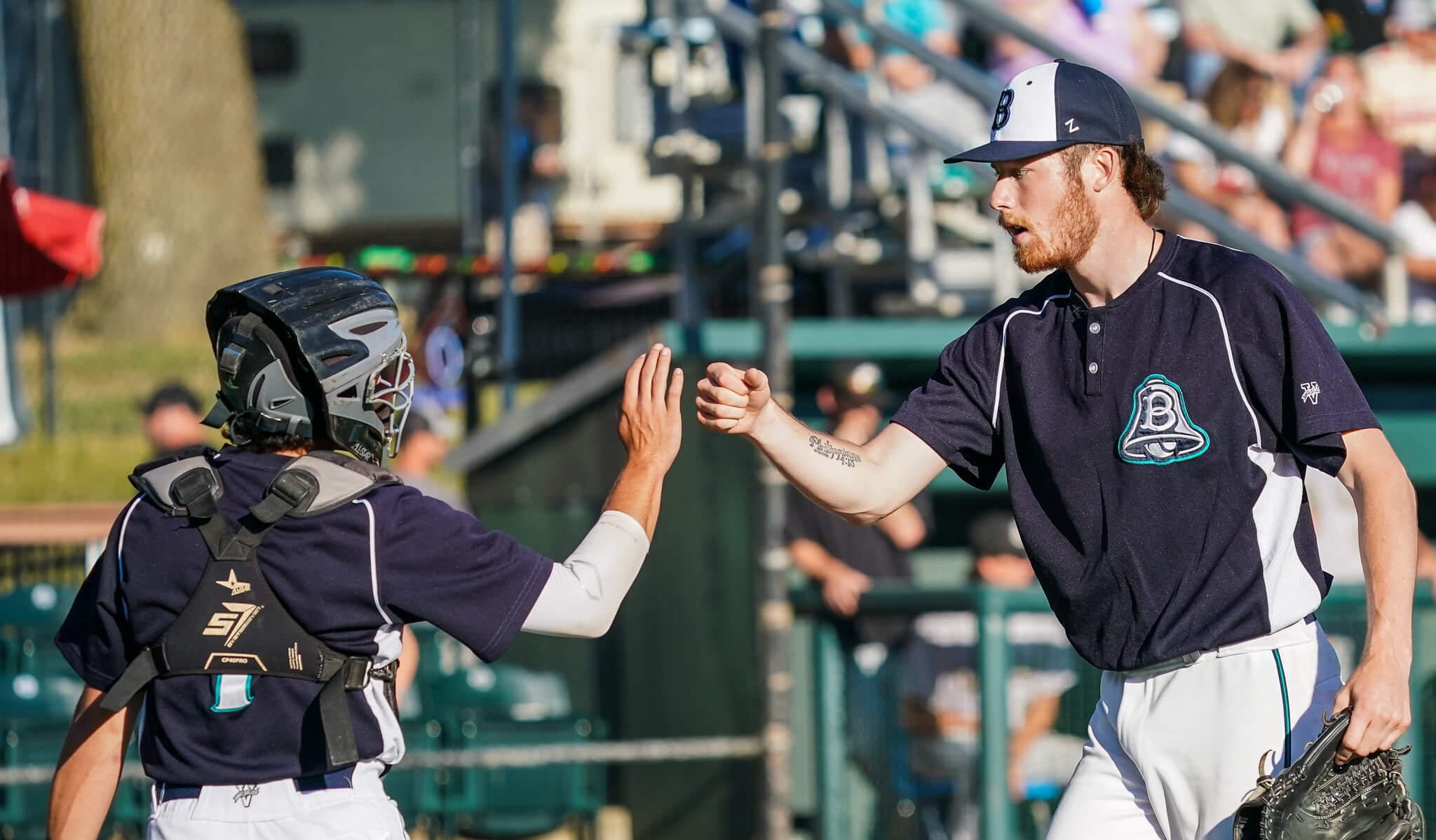 August 13, 2021
With the West Coast League's final postseason berth secured by the Ridgefield Raptors, both first-round matchups are finally set. Thursday night, the Raptors finished the regular season in a three-way tie with the Portland Pickles and Bend Elks, but Ridgefield owned the tiebreaker by virtue of their combined 9-3 record against Portland and Bend.
Ridgefield will now face the Corvallis Knights, four-time defending WCL champions, in the South's Divisional Series, with the Raptors hosting the Knights Saturday night in Game 1, Ridgefield's first-ever postseason action. For Game 2 in the best-of-three series, the teams will head south to Corvallis.
The bracket had already been set in the WCL's North Division, with the Yakima Valley Pippins and Bellingham Bells also beginning their series on Saturday night. The Bells host the Pippins in Game 1 before the series moves to Yakima Valley for Game 2 and (if necessary) Game 3. 
The winners will advance to play in the WCL's best-of-three Championship Series next week, with the schedule subject to agreement by the participating teams. Please visit the league's postseason schedule page to track all the playoffs action.
About the West Coast League: The West Coast League is the West's premier summer collegiate baseball league. Encompassing Oregon, Washington, British Columbia, and now Alberta, the WCL showcases pro prospects from major collegiate conferences around the nation. Every summer, the league features unparalleled fan and player experiences, with North America's best baseball weather and a mix of classic ballparks and dramatic scenery. The 2019 MLB amateur draft began with former Corvallis Knight Adley Rutschman selected with the overall No. 1 pick by the Baltimore Orioles. Also in 2019, 317 WCL alumni were active in affiliated professional baseball, including 45 in the major leagues, while overall attendance in the West Coast League increased to nearly half a million fans.