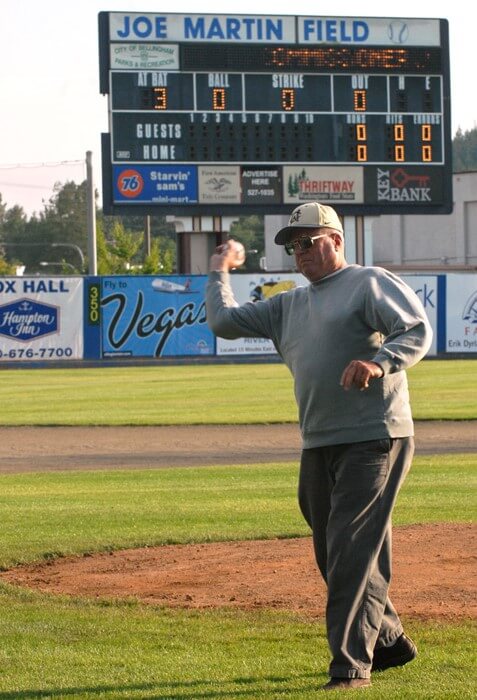 March 29, 2022
The West Coast League mourns the loss of the former league commissioner Jim Dietz. As the League's first commissioner, Dietz oversaw the WCL's launch and laid a strong foundation for the WCL's continuing growth and success. He served as the WCL commissioner from 2005 through 2007, when he transitioned to a key role on the league's advisory board.
"I arrived too late to benefit from Jim Dietz's counsel," said current commissioner Rob Neyer, "but we're all fortunate that Jim lent his credibility and wisdom to the League in its early years. I am grateful to him for paving my way as commissioner these last four years."
Before joining the league, Dietz spent 31 years as San Diego State head coach. The Pacific Northwest native guided the Aztecs to 1,231 wins, and in 2002 he was inducted into the American Baseball Coaches Hall of Fame. Dietz's career also included success in summer collegiate baseball, as he led the Alaska Baseball League's Fairbanks Goldpanners to four NBC World Series titles in the 1970s, earning him a spot in the NBC Hall of Fame.
In 2008, the West Coast League created the annual Jim Dietz Sportsmanship Award, with the winning team recognized among the league's postseason honors; in 2021, the Bellingham Bells won the award for the third time in four seasons.
"Coach Dietz was a pioneer in the college game and one of the great ones," said founding league board member Dan Segel. "He loved the WCL and helped make so many connections for the league while doing a super job arbiting and looking out for the best interests of all the founding members. He put the league on the map, nationally."
About the West Coast League: The West Coast League is the West's premier summer collegiate baseball league. Encompassing Oregon, Washington, British Columbia, and now Alberta, the WCL showcases pro prospects from major collegiate conferences around the nation. Every summer, the league features unparalleled fan and player experiences, with North America's best baseball weather and a mix of classic and state-of-the-art ballparks, all backdropped by dramatic scenery. The 2019 MLB amateur draft began with former Corvallis Knight Adley Rutschman selected with the overall No. 1 pick by the Baltimore Orioles, and the 2021 draft included 42 WCL alumni, including 4 of the first 63 picks.