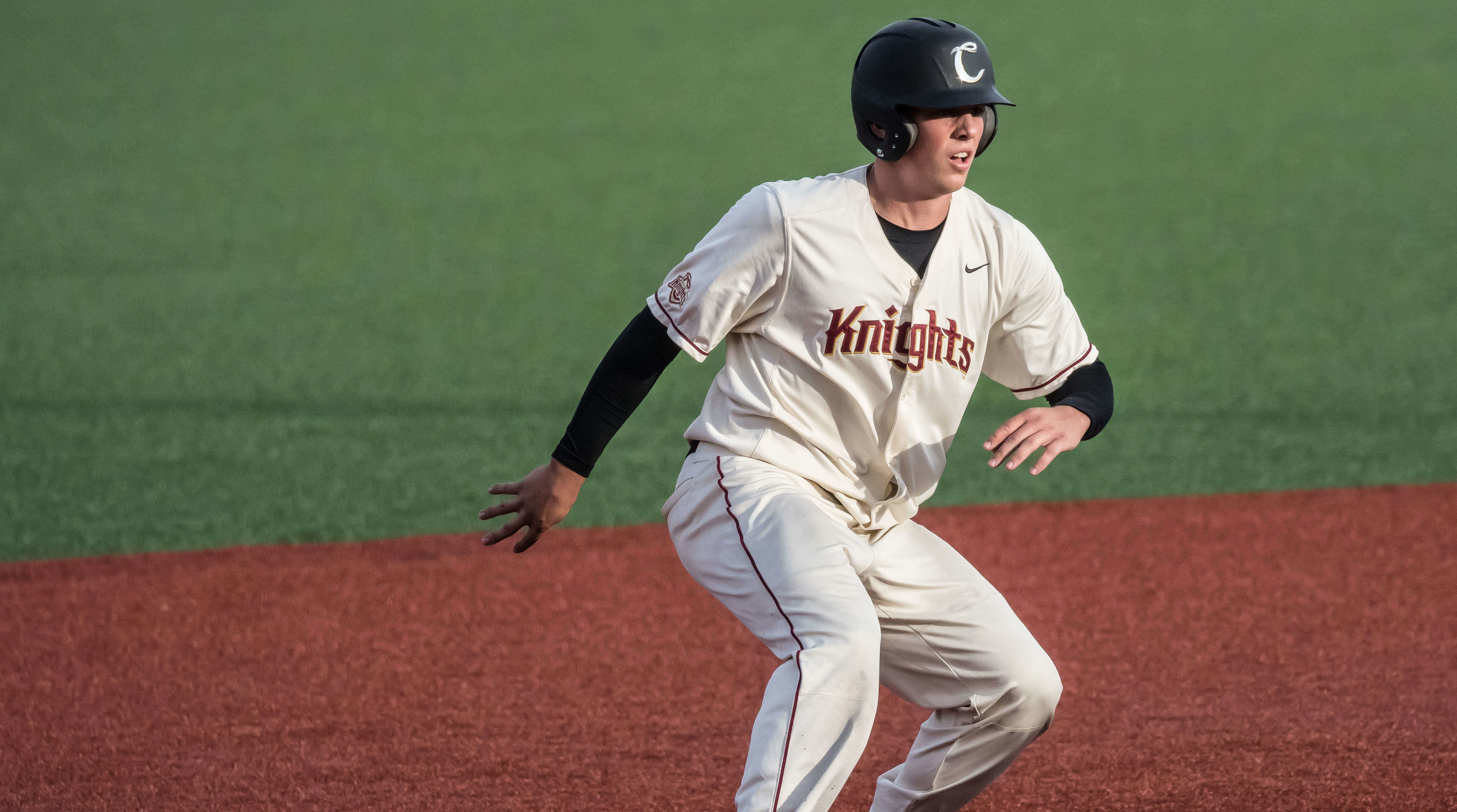 May 21, 2022
The West Coast League's highest-ranked prospect has been called up to the big leagues. Adley Rutschman, the sport's top prospect according to MLB.com, has been promoted by the Baltimore Orioles and is set to make his MLB debut (Friday night, the Orioles posted video of Rutschman getting the good news).
In 2019, Rutschman became the first WCL alumnus in the league's history to be selected as the No. 1 overall pick when the Orioles selected him after another standout season at Oregon State.
Not only did the switch-hitting catcher play for the Corvallis Knights in 2016; he also spent much of his formative years in the dugouts and bullpens for the Knights. Randy Rutschman, Adley's dad, coached for the Knights from 1999 through 2004. And prior to playing for Corvallis, Adley also caught bullpens for the team while still in high school. In his only season as a player with the Knights, he played in 10 games before suffering an injury, which kept him out of the All-Star Game that summer (he did attend the game at Cowlitz).
"Everyone in the West Coast League cheered for Adley when the Orioles drafted him," said Commissioner Rob Neyer, "and now we're all thrilled for everyone else in the baseball world to see his tremendous talents on the biggest stage."
Rutschman joins a rapidly growing list of former WCL players to reach the big leagues. He is the sixth WCL alumni to make his MLB debut this season and the 113th in league history.
About the West Coast League: The West Coast League is the West's premier summer collegiate baseball league. Encompassing Oregon, Washington, British Columbia, and now Alberta, the WCL showcases pro prospects from major collegiate conferences around the nation. Every summer, the league features unparalleled fan and player experiences, with North America's best baseball weather and a mix of classic and state-of-the-art ballparks, all backdropped by dramatic scenery. The 2019 MLB amateur draft began with former Corvallis Knight Adley Rutschman selected with the overall No. 1 pick by the Baltimore Orioles, and the 2021 draft included 42 WCL alumni, including 4 of the first 63 picks.