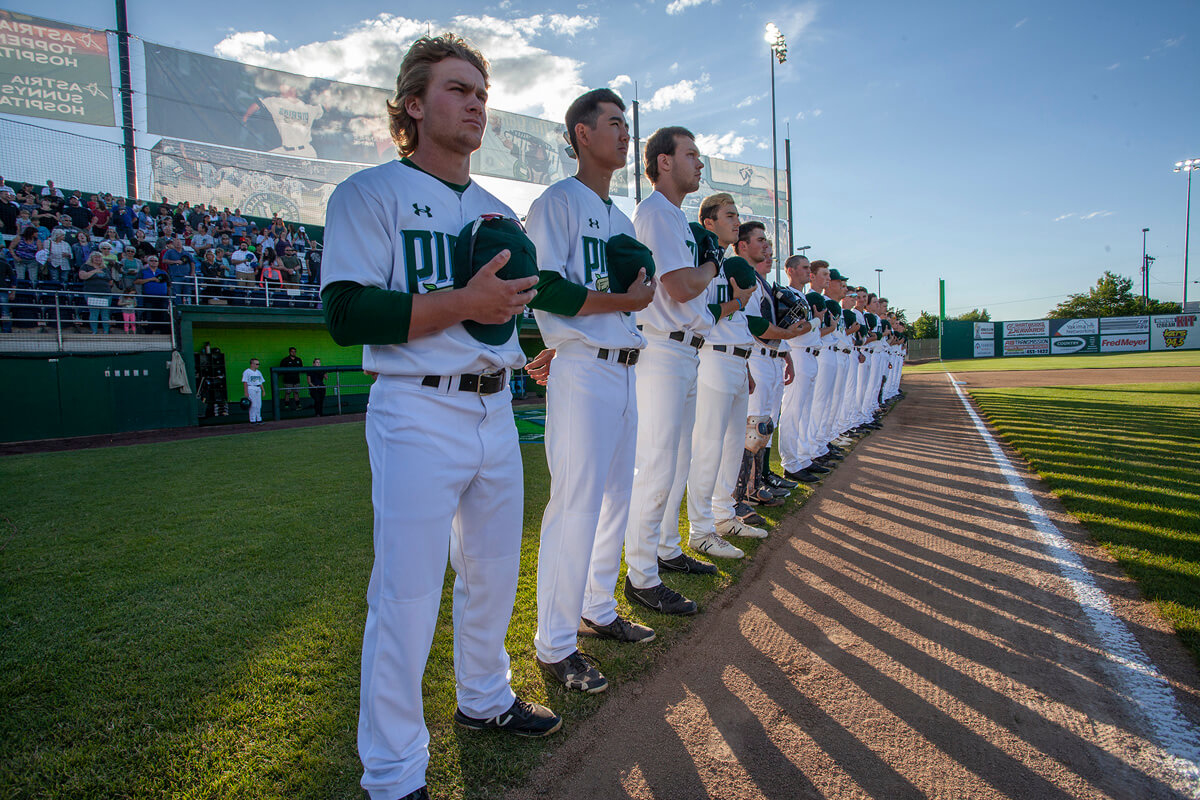 May 31, 2022
It's Opening Night in the West Coast League, with four games slated for this evening in Washington, Oregon, and British Columbia. And in just three days, 16 WCL teams are set for an action-packed weekend.
"I've got exactly zero doubt," said Commissioner Rob Neyer, "that this season will be our League's best yet. We'll have more teams, more talent, and more playoff action than ever before, and what's coming next are nearly three months filled with tremendous excitement for our fans around not just the Pacific Northwest, but everywhere."
The 2022 West Coast League campaign features four expansion teams, and all four—the Edmonton (Alberta) Riverhawks, Kamloops (British Columbia) NorthPaws, Nanaimo (B.C.) NightOwls, and Springfield (Oregon) Drifters—will open their inaugural WCL seasons this evening.
In addition to the four expansion teams, the Victoria HarbourCats and Kelowna Falcons return to action after withdrawing from the 2021 season due to pandemic-related border and gathering limitations.
This summer's schedule includes 54 league games for each team, beginning tonight and ending on Sunday, August 7, followed by expanded playoffs. This exciting new postseason format will feature eight of the WCL's 16 teams, with all eight postseason teams hosting at least one playoff game. The complete playoff format and procedures can be viewed here, while up-to-the-minute WCL stats and standings may be found here.
About the West Coast League: The West Coast League is the West's premier summer collegiate baseball league. Encompassing Oregon, Washington, British Columbia, and now Alberta, the WCL showcases pro prospects from major collegiate conferences around the nation. Every summer, the league features unparalleled fan and player experiences, with North America's best baseball weather and a mix of classic and state-of-the-art ballparks, all backdropped by dramatic scenery. The 2019 MLB amateur draft began with former Corvallis Knight Adley Rutschman selected with the overall No. 1 pick by the Baltimore Orioles, and the 2021 draft included 42 WCL alumni, including 4 of the first 63 picks.