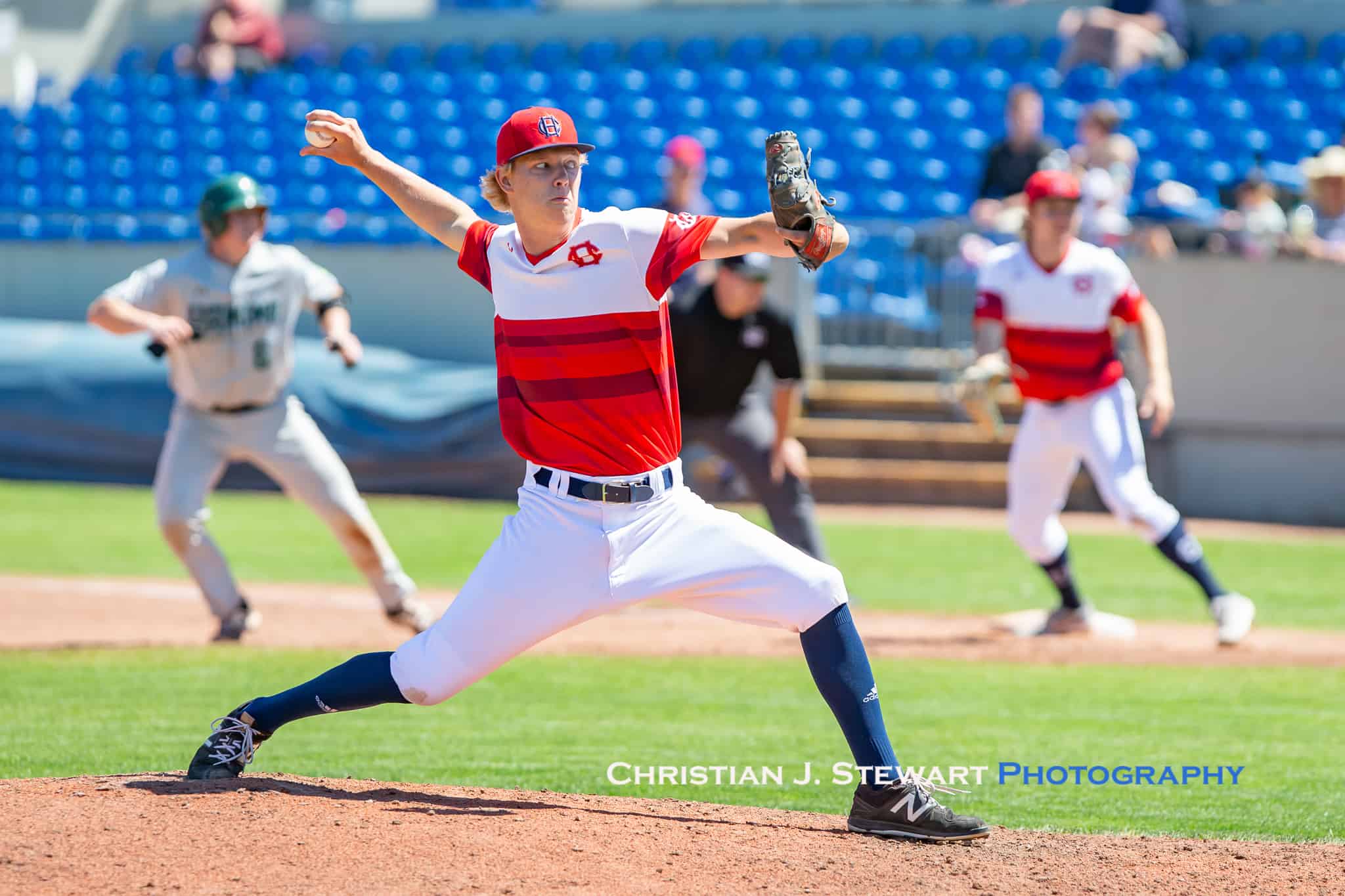 August 5, 2019
The West Coast League's Moss Adams Player of the Week and Pitcher of the Week, as announced by league commissioner Rob Neyer, are Lewis-Clark State infielder Brock Ephan of the Walla Walla Sweets and Baylor pitcher Branson Wilson of the Victoria HarbourCats for the week of July 29-August 4.
Ephan went 10-for-25 with 11 RBIs this past week for the Sweets. He also drew six walks and scored seven runs during the seven-game stretch. He is hitting .276 with five home runs in 33 games so far this summer for Walla Walla.
He will be entering his senior year with the Warriors this upcoming season after redshirting this last spring.
Wilson dazzled in his start on Saturday against the Bellingham Bells. The Fort Worth native picked up the win after throwing a complete game on the road. He limited the Bells to just one run on four hits. In nine outings this summer for the HarbourCats he is 1-0 with 1.19 ERA.
This past spring he redshirted during his first season at Baylor.
About the West Coast League:
The West Coast League (WCL) is the premier summer collegiate baseball league west of the Mississippi. Situated in the beautiful Pacific Northwest, the 15-year-old, 12-team, professionally operated wood-bat league showcases pro prospects from major conferences around the nation. Every summer, the league features unparalleled fan and player experiences, with the best summer weather in North America. Ninety alums and current players of WCL teams were selected in the 2019 MLB Draft, including the No. 1 overall pick Adley Rutschman. In 2018, 294 WCL alums appeared or were active in affiliated professional baseball, including 39 in the major leagues, such as 2019 MLB All-Star Game MVP Shane Bieber (Cleveland Indians); standout outfielder Mitch Haniger (Seattle Mariners); ace hurler James Paxton (New York Yankees); slugger Rhys Hoskins (Philadelphia Phillies); and rising star pitchers Marco Gonzales (Seattle Mariners) and Matt Boyd (Detroit Tigers). Overall member attendance was 496,278 this past summer, a tremendous increase of 20 percent over the previous season.