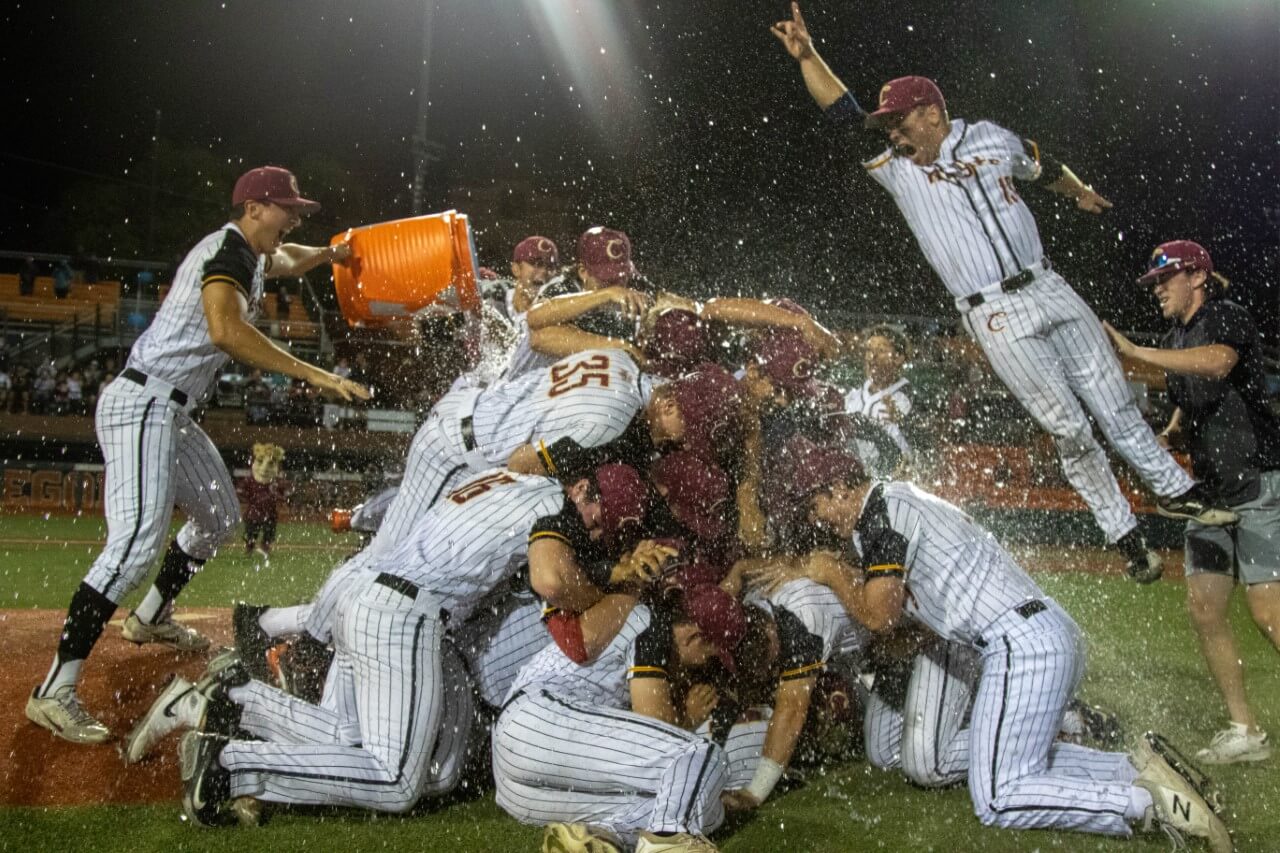 August 21, 2021
The historic run is now a five-peat for the Corvallis Knights. On Friday night at Goss Stadium, the Knights topped the Yakima Valley Pippins 13-2 to capture their fifth consecutive West Coast League title.
"When I became Commissioner four years ago," Rob Neyer said after Friday night's game in Corvallis, "I was well-aware of the Knights' sterling reputation. But I couldn't guess that they would just keep winning championships. It's been a great honor to personally award Corvallis the championship trophy in my three seasons with the West Coast League."
The Knights' championship is also their eighth overall, with 2021 joining 2008, 2011, 2013, 2016, 2017, 2018 and 2019 (the league's 2020 season was canceled due to the COVID-19 pandemic).
For more on the deciding Game 3 of the West Coast League Championship Series, click here to see the game story from the Corvallis Knights and click here to read the recap from the Yakima Valley Pippins. Here is also the recap from the Yakima Herald and the Corvallis Gazette-Times.
About the West Coast League: The West Coast League is the West's premier summer collegiate baseball league. Encompassing Oregon, Washington, British Columbia, and now Alberta, the WCL showcases pro prospects from major collegiate conferences around the nation. Every summer, the league features unparalleled fan and player experiences, with North America's best baseball weather and a mix of classic ballparks and dramatic scenery. The 2019 MLB amateur draft began with former Corvallis Knight Adley Rutschman selected with the overall No. 1 pick by the Baltimore Orioles. Also in 2019, 317 WCL alumni were active in affiliated professional baseball, including 45 in the major leagues, while overall attendance in the West Coast League increased to nearly half a million fans.