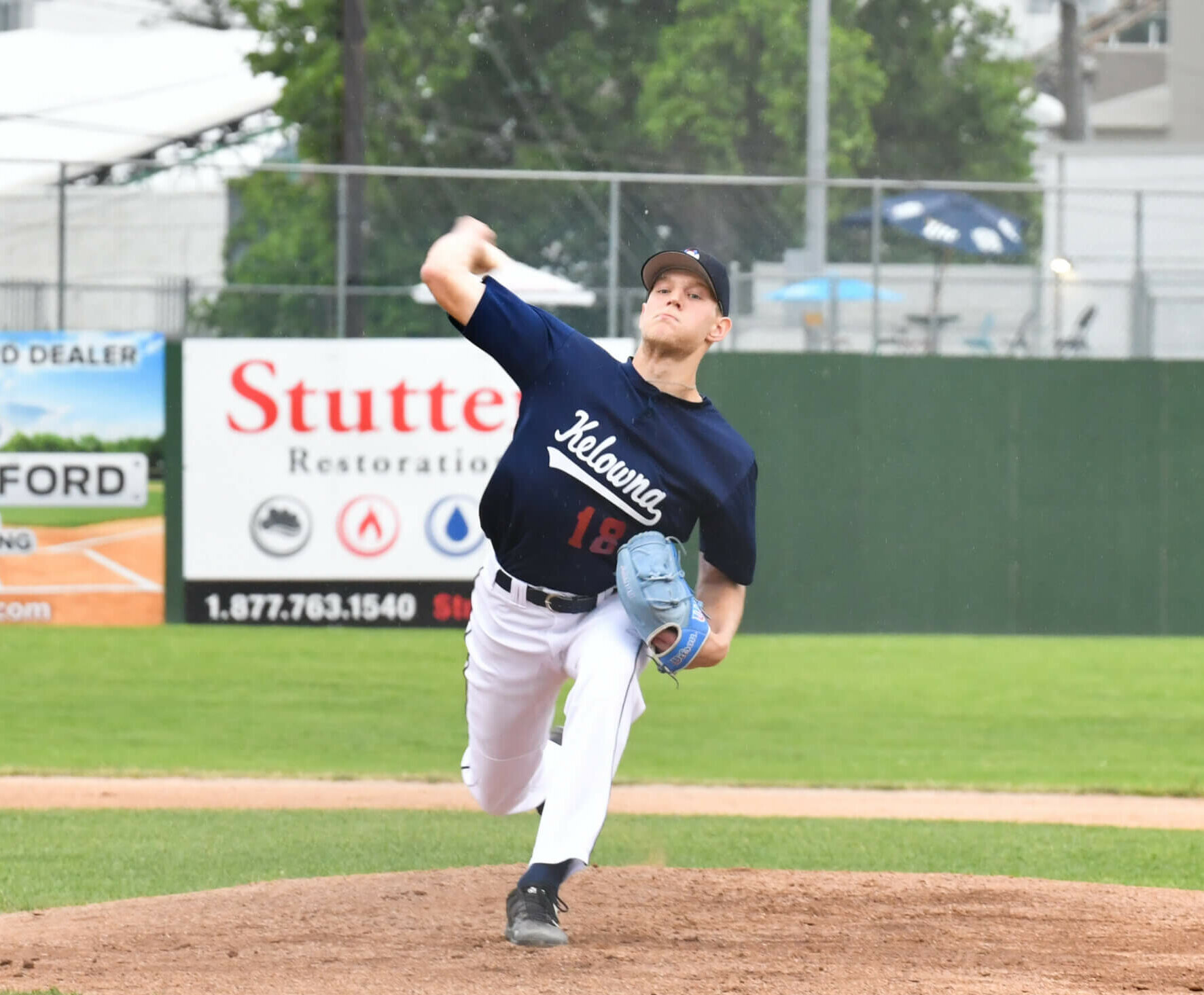 July 17, 2023
The West Coast League's Moss Adams Player of the Week and Pitcher of the Week, as announced by Commissioner Rob Neyer, are Victoria HarbourCats first baseman-catcher Tyler Davis (Fresno State) and Kelowna Falcons right-hander Koen van 't Klooster (Panola College).
With the HarbourCats, Davis went 12 for 22 with 14 RBI, and grabbed the League's RBI lead with 39 on the season; for good measure, he's also pacing the WCL with 33 runs, and even ranks among the leaders with 11 steals in 33 games. Last spring, Davis was a lineup stalwart for his hometown Fresno State Bulldogs, and is slated to return this fall for his senior season. Even more amazing than Davis's big week? With two sweeps last week, Victoria's now won 20 of 21 home games this season. That brilliant performance at home has propelled the HarbourCats to a 28-11 overall record, best in the League.
Sunday night in Kelowna, Van 't Klooster entered to start the fifth inning and proceeded to spin this summer's most spectacular relief outing. Finishing the game, the Netherlands native struck out 11 Edmonton Riverhawks in five hitless innings to earn the win. After a rough start to his season, Vant Klooster's been on quite a run lately; in his last three outings, he's given up just two hits in 12 innings, while striking out 19 batters. With Van 't Klooster's help, the Falcons won five of their six games last week, allowing only three runs in those five wins. After a 14-13 first half, Kelowna's now sitting atop the North's second-half standings with a 7-2 mark, squarely in contention for a precious playoff berth.
(Van 't Klooster just edged out Corvallis's Sean Wiese, who posted two glittering relief appearances, earning the W in both as the Knights won all six of their games last week and, like the Falcons, now lead their division's second-half standings.)
Credit to Tami Quan Photography.
About the West Coast League: The West Coast League is the West's premier summer collegiate baseball league. Encompassing Oregon, Washington, British Columbia, and now Alberta, the WCL showcases pro prospects from major collegiate conferences around the nation. Every summer, the League features unparalleled fan and player experiences, with North America's best baseball weather and a mix of classic and modern ballparks, all backdropped by the sport's most stunning scenery. The 2019 MLB amateur draft began with former Corvallis Knight Adley Rutschman selected with the overall No. 1 pick by the Baltimore Orioles, and the 2022 draft featured two West Coast League alumni, Brooks Lee and Gabriel Hughes, among the first 10 picks.