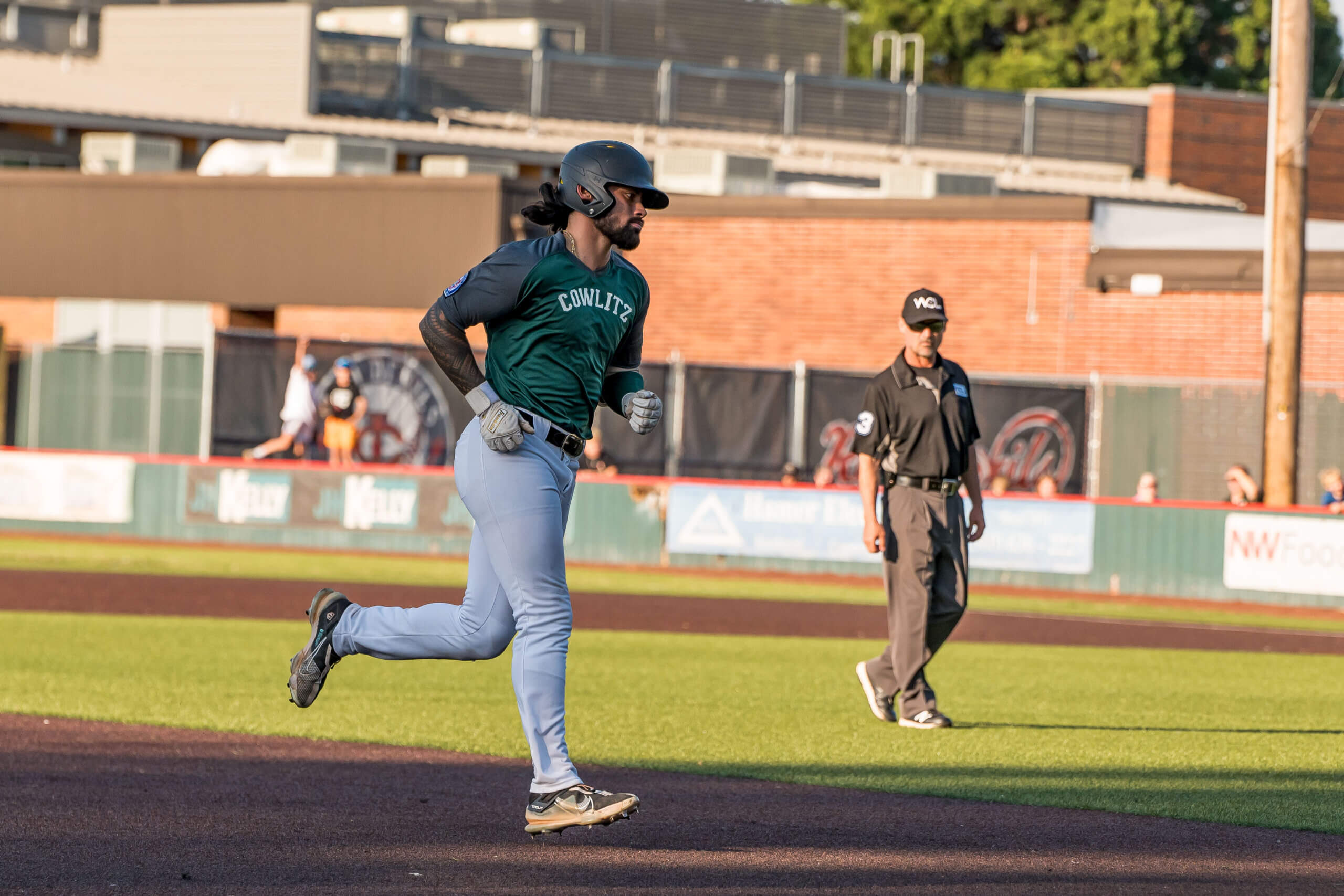 August 7, 2023
The West Coast League's Moss Adams Player of the Week and Pitcher of the week, as announced by Commissioner Rob Neyer, are Cowlitz Black Bears outfielder Marques Titialii (Arizona Christian) and Portland Pickles left-hander Christian Lim (Stanford).
In six games with Cowlitz last week, Titialii hit three home runs and scored 12 runs. He also drew six walks and stole five bases. Titialii has been a big boost for the playoffs-bound Black Bears since joining the team late last month, clubbing four homers and scoring 17 runs in only 13 games. Last spring the rising senior from Seattle earned All-Golden State Athletic Conference honors after hitting .353 with 18 home runs.Tuesday against the defending WCL champion Corvallis Knights, Lim threw five scoreless innings, surrendering only one hit and one walk. In 10 outings with Portland this summer, the incoming Stanford freshman has been outstanding, going 2-0 with a 2.22 ERA. In his last two starts, the southpaw has given up only three hits with 10 strikeouts in 10 innings.
Lim and Titiallii could face off in the South Division's championship game later this week, as both Cowlitz and Portland qualified for the West Coast League playoffs, which open Tuesday night with four opening games. Also playing Tuesday in Divisional Series games: Corvallis (vs. Cowlitz) and Ridgefield (vs. Portland) in the South; Bellingham vs. Kelowna, Victoria vs. Wenatchee in the North. Watch this space tomorrow for a full-length playoffs preview.
About the West Coast League: The West Coast League is the West's premier summer collegiate baseball league. Encompassing Oregon, Washington, British Columbia, and now Alberta, the WCL showcases pro prospects from major collegiate conferences around the nation. Every summer, the League features unparalleled fan and player experiences, with North America's best baseball weather and a mix of classic and modern ballparks, all backdropped by the sport's most stunning scenery. The 2019 MLB amateur draft began with former Corvallis Knight Adley Rutschman selected with the overall No. 1 pick by the Baltimore Orioles, and the 2022 draft featured two West Coast League alumni, Brooks Lee and Gabriel Hughes, among the first 10 picks.