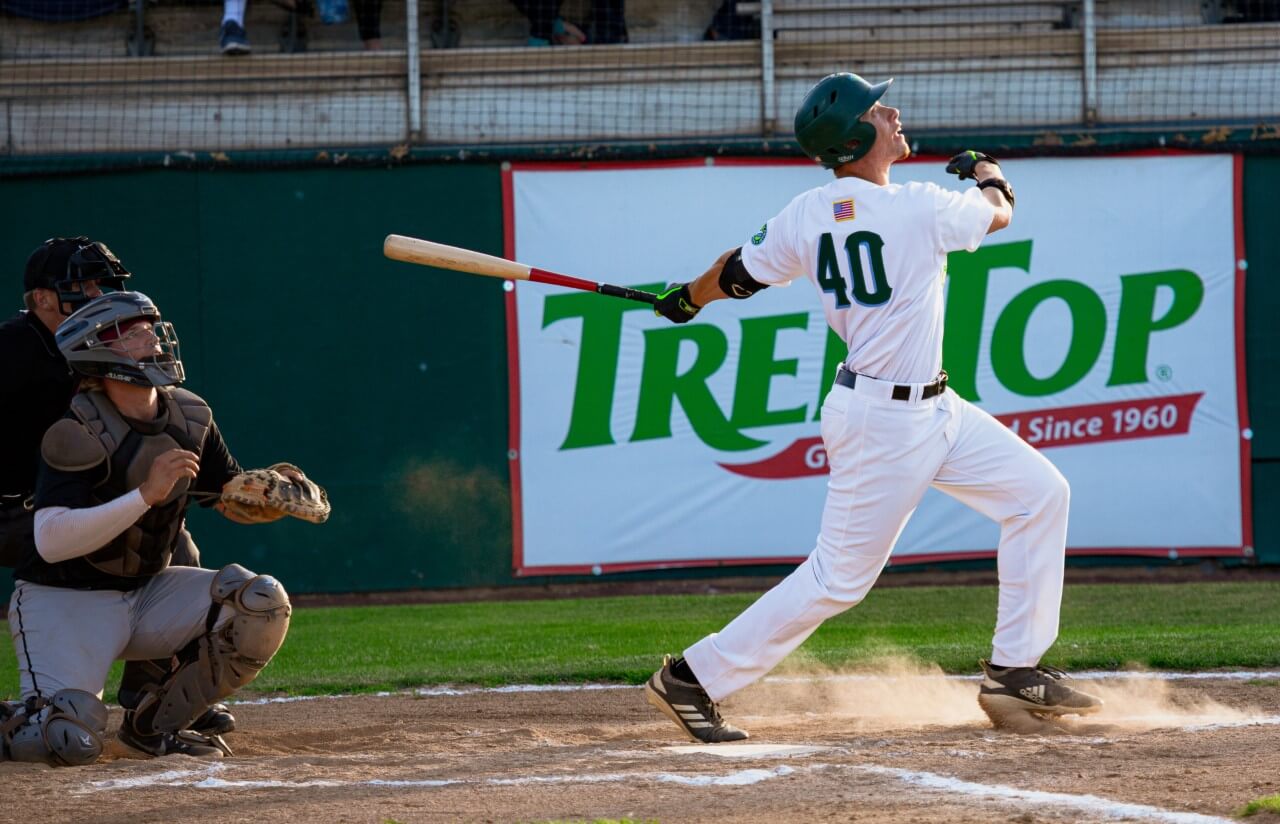 June 14, 2021
The West Coast League's Moss Adams Player of the Week and Pitcher of the Week, as announced by league commissioner Rob Neyer, are Everett Community College outfielder Noah Williamson of the Yakima Valley Pippins and Pepperdine pitcher Brandon Llewellyn of the Walla Walla Sweets for the week of June 7-13.
Williamson has been a big part of Yakima Valley's hot start to the season. The Las Vegas native went 11-for-26 with eight runs batted in last week. The Pippins, who have won five straight games, have the WCL's best record at 7-2.
Llewellyn twirled a gem for the Sweets in Walla Walla's victory on Friday over Port Angeles. The sophomore-to-be from Texas picked up the win against the Lefties after allowing only one hit in seven scoreless innings.
This spring he made an immediate impact in his freshman campaign for Pepperdine. He went 5-1 with a 3.37 ERA in 14 appearances with the Waves.
About the West Coast League: The West Coast League is the West's premier summer collegiate baseball league. Encompassing Oregon, Washington, British Columbia, and now Alberta, the WCL showcases pro prospects from major collegiate conferences around the nation. Every summer, the league features unparalleled fan and player experiences, with North America's best baseball weather and a mix of classic ballparks and dramatic scenery. The 2019 MLB amateur draft began with former Corvallis Knight Adley Rutschman selected with the overall No. 1 pick by the Baltimore Orioles. Also in 2019, 317 WCL alumni were active in affiliated professional baseball, including 45 in the major leagues, while overall attendance in the West Coast League increased to nearly half a million fans.