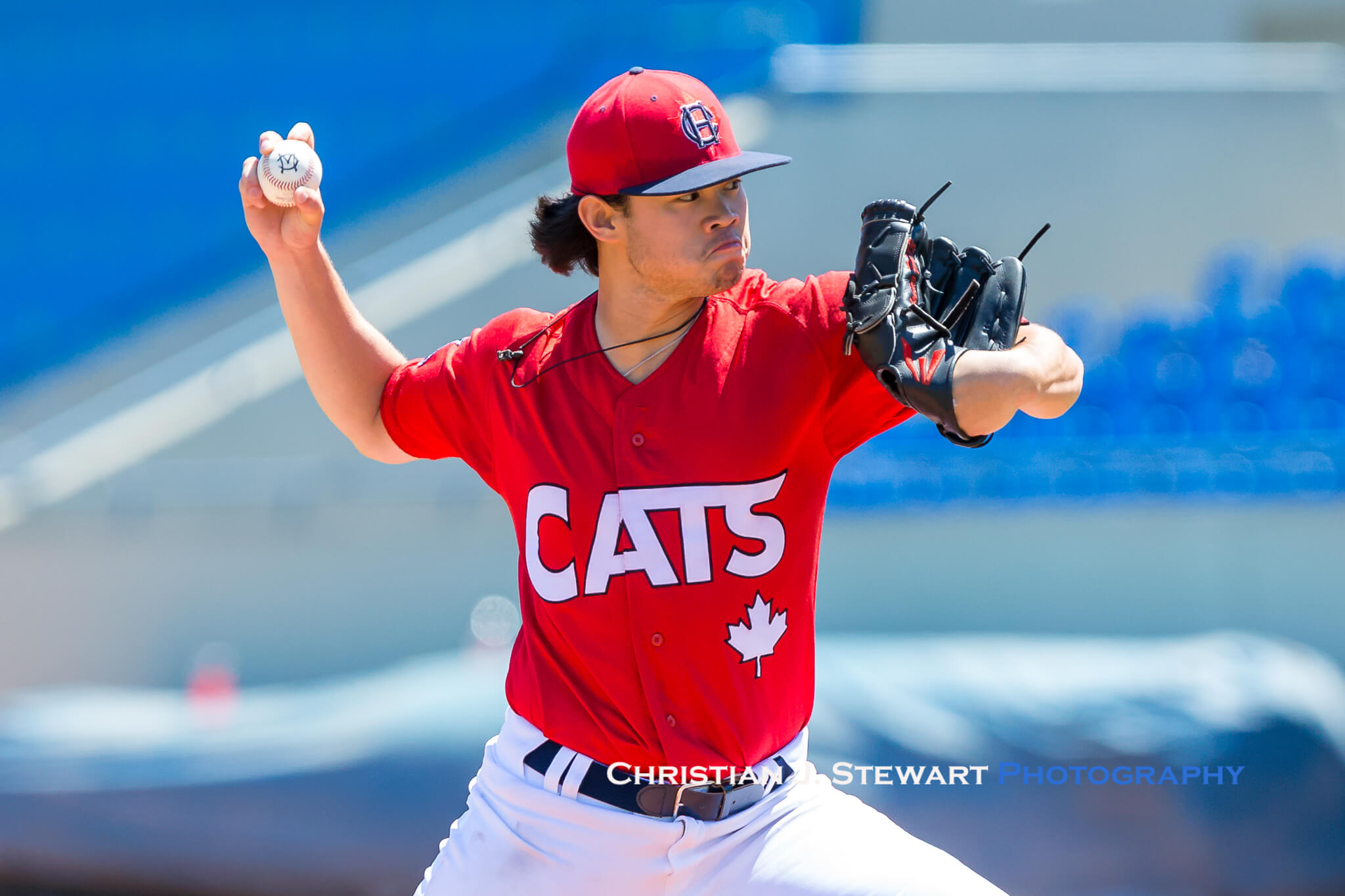 July 8, 2019
The West Coast League's Moss Adams Player of the Week and Pitcher of the Week, as announced by league commissioner Rob Neyer, are Cal Poly San Luis Obispo infielder Brooks Lee of the Corvallis Knights and Incarnate Word pitcher Aaron Celestino of the Victoria HarbourCats for the week of July 1-7.
Both honorees represent the two teams that clinched postseason bids this week. Victoria captured the first-half title in the North Division after Sunday's win over Bellingham and behind a 15-game WCL winning streak Corvallis clinched the first-half pennant in the South Division.
Lee was on fire at the plate this last week for the Knights. In six games he went 12-for-23 with 11 RBIs. He was ranked by MLB.com as the No. 37 overall prospect going into this year's MLB Draft. Despite being selected by the San Francisco Giants, the incoming freshman will head to college and play for his dad at Cal Poly. His dad, Larry Lee, is going into his 18th season as the head coach of the Mustangs.
Celestino was masterful over two outings for the HarbourCats this past week. The junior-to-be tossed ten scoreless innings, allowing just one six hits while striking out 14 batters. It is the third straight week that a Victoria standout has been named either the Moss Adams Player of the Week or Pitcher of the Week.
This spring for Incarnate Word he went 6-4 with a 4.31 ERA in 15 appearances.