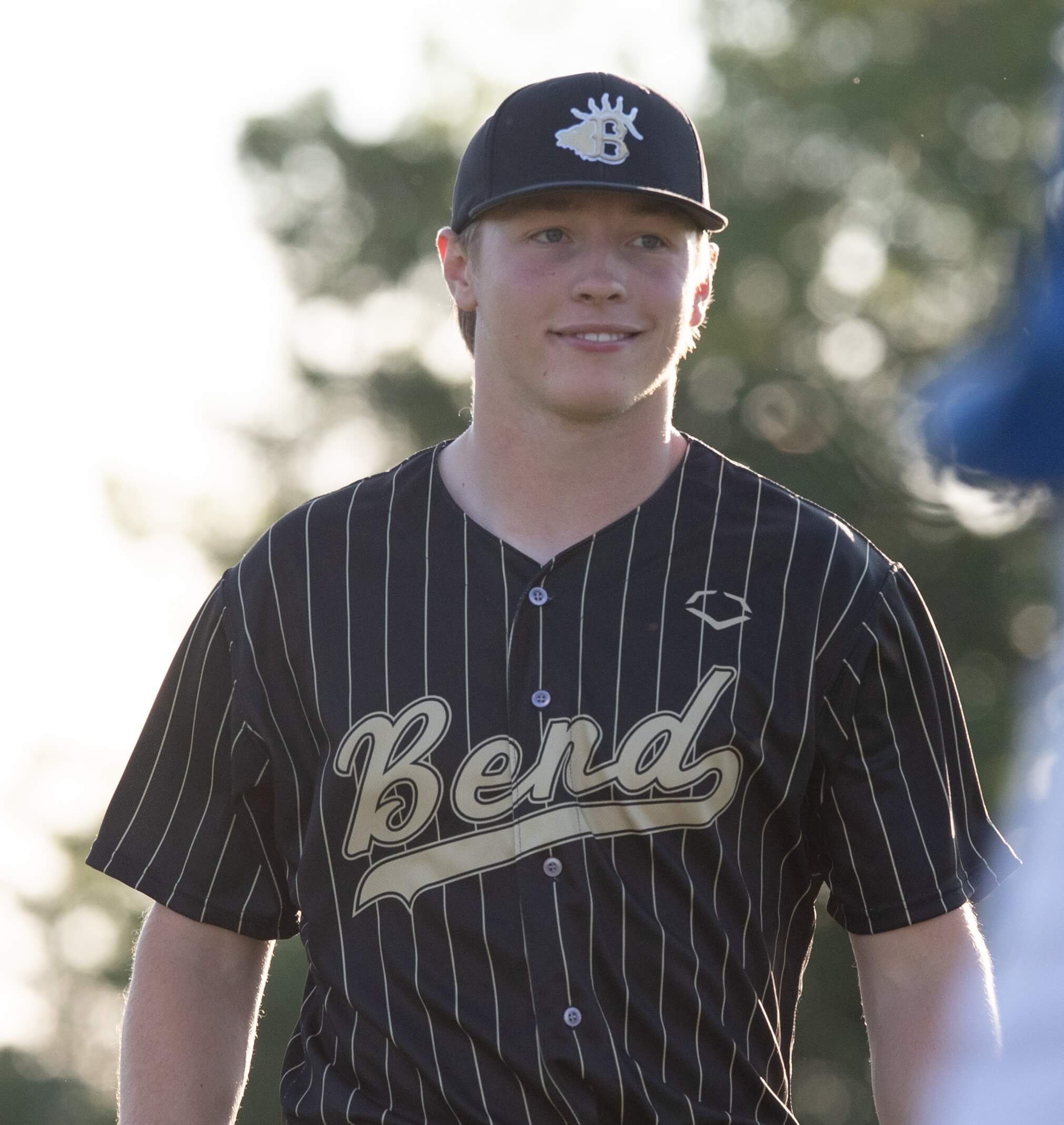 June 26, 2023
The West Coast League's Moss Adams Player of the Week and Pitcher of the Week, as announced by Commissioner Rob Neyer, are Edmonton Riverhawks outfielder Jonny McGill (University of British Columbia) and Bend Elks left-hander Ryan Rembisz (University of Portland).
Last week, McGill went 17 for 28 while driving in seven runs for the Riverhawks. He has a 10-game hitting streak, which includes a multi-hit performance in each of his last six games. Scorching hot at the plate to start this 2023 campaign, the rising junior currently leads the League with a .483 batting average. This spring he garnered first-team All-Cascade Collegiate Conference honors after hitting .392 for the UBC Thunderbirds.
Wednesday night against the Springfield Drifters, Bend's Rembisz twirled a gem, allowing only two hits and no walks in six scoreless innings. The southpaw, who's posted a 2.76 ERA in four outings for the Elks this summer, appeared in 15 games with a 4.82 ERA as a sophomore this spring with the Portland Pilots.
About the West Coast League: The West Coast League is the West's premier summer collegiate baseball league. Encompassing Oregon, Washington, British Columbia, and now Alberta, the WCL showcases pro prospects from major collegiate conferences around the nation. Every summer, the League features unparalleled fan and player experiences, with North America's best baseball weather and a mix of classic and modern ballparks, all backdropped by the sport's most stunning scenery. The 2019 MLB amateur draft began with former Corvallis Knight Adley Rutschman selected with the overall No. 1 pick by the Baltimore Orioles, and the 2022 draft featured two West Coast League alumni, Brooks Lee and Gabriel Hughes, among the first 10 picks.