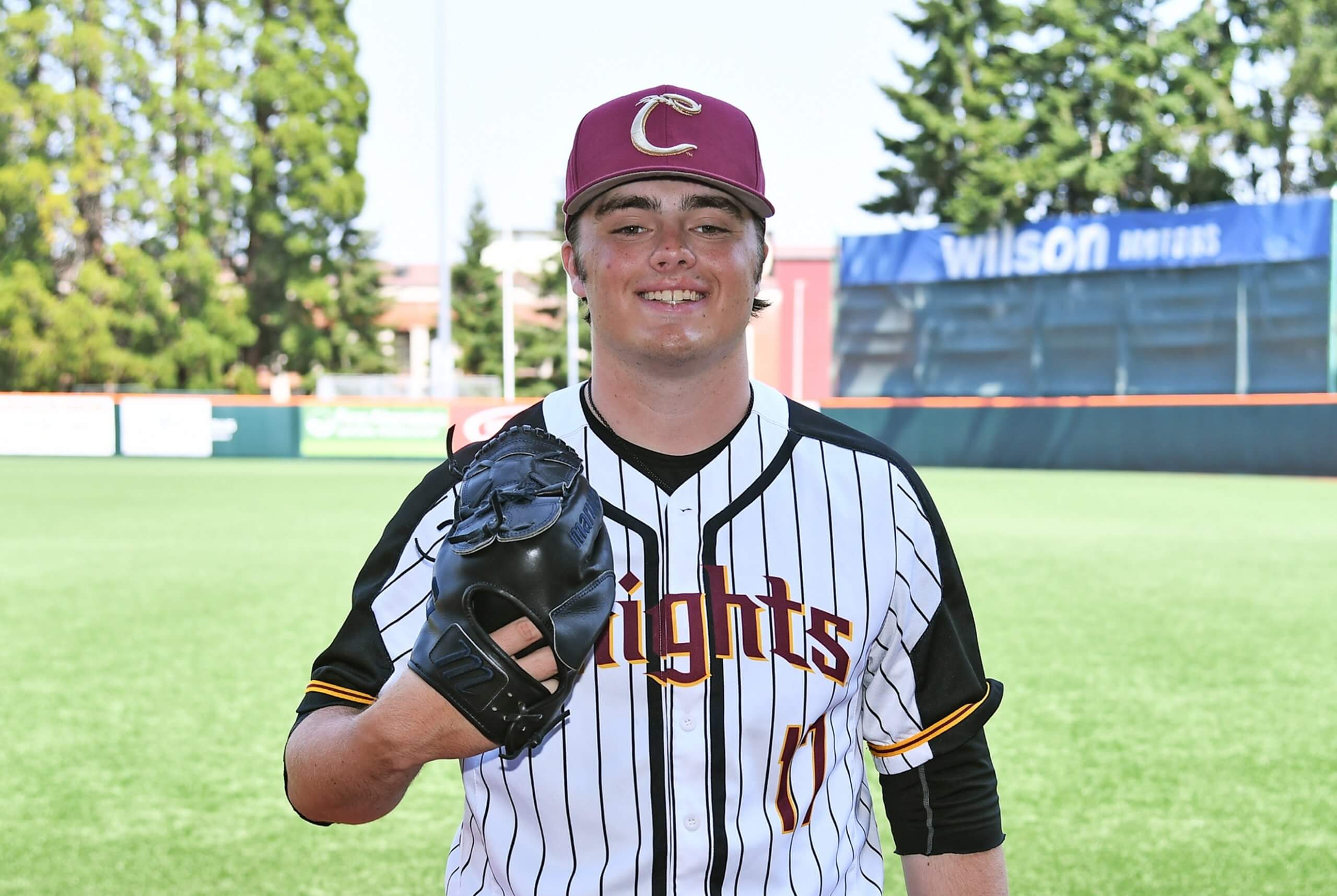 July 12, 2021
Monday, Commissioner Rob Neyer announced that the West Coast League's Moss Adams Player of the Week and Pitcher of the Week are Portland Pickles infielder Leo Mosby (UC Santa Barbara) and Corvallis Knights left-hander Sean Wiese (George Fox).
Mosby came through in the clutch for the Pickles on more than one occasion last week, delivering two walk-off winning hits, including a walk-off three-run homer on Tuesday. Overall, he went 10 for 21 with eight runs batted in during Portland's' six games. The sophomore-to-be appeared in 13 games as a freshman this spring for the Gauchos.
Wiese posted two strong bullpen outings in a pair of closely fought Knights wins. In those two appearances the southpaw threw eight scoreless innings, allowing only one hit with 10 strikeouts. The rising sophomore lefty went 4-4 with a 4.73 ERA with George Fox this spring.
About the West Coast League: The West Coast League is the West's premier summer collegiate baseball league. Encompassing Oregon, Washington, British Columbia, and now Alberta, the WCL showcases pro prospects from major collegiate conferences around the nation. Every summer, the league features unparalleled fan and player experiences, with North America's best baseball weather and a mix of classic ballparks and dramatic scenery. The 2019 MLB amateur draft began with former Corvallis Knight Adley Rutschman selected with the overall No. 1 pick by the Baltimore Orioles. Also in 2019, 317 WCL alumni were active in affiliated professional baseball, including 45 in the major leagues, while overall attendance in the West Coast League increased to nearly half a million fans.