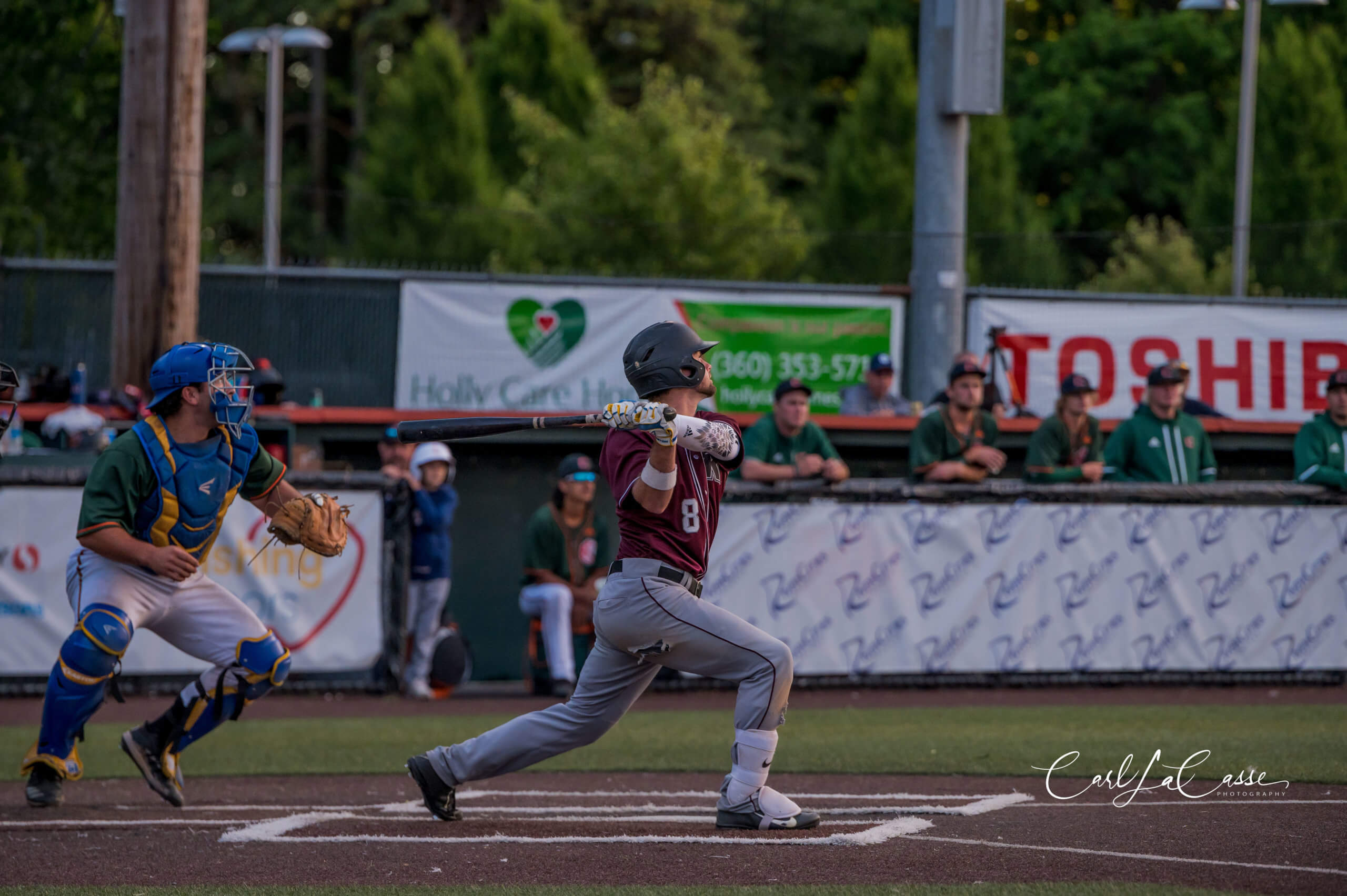 July 25, 2022
The West Coast League's Moss Adams Player of the Week and Pitcher of the Week, as announced by league commissioner Rob Neyer, are the Ridgefield Raptors' Trent Prokes (Modesto JC) and the Victoria HarbourCats' Andre Duplantier (Texas).
Prokes went 12 for 23 with four doubles last week for the Raptors. Sizzling hot throughout the season, the Modesto, California native sports the WCL's top batting average, hitting .413 in 33 games. In addition to his plate success, Prokes also has three scoreless mound appearances for Ridgefield. This spring he batted .269 for Modesto JC and also finished with 3.00 ERA in 13 outings.
Duplantier pitched 11.2 innings last week, while striking out 10 in two games. Sunday, the rising sophomore earned the win while surrendering just one run in 7.2 innings in front of a big crowd in Edmonton. Overall this summer, Duplantier is 3-0 with a 1.98 ERA in 5 games for the HarbourCats. This spring, the hurler from the Lone Star State went 3-1 in 17 outings for the Texas Longhorns.
About the West Coast League: The West Coast League is the West's premier summer collegiate baseball league. Encompassing Oregon, Washington, British Columbia, and now Alberta, the WCL showcases pro prospects from major collegiate conferences around the nation. Every summer, the league features unparalleled fan and player experiences, with North America's best baseball weather and a mix of classic and state-of-the-art ballparks, all backdropped by dramatic scenery. The 2019 MLB amateur draft began with former Corvallis Knight Adley Rutschman selected with the overall No. 1 pick by the Baltimore Orioles, and the recently completed 2022 draft featured two West Coast League alumni, Brooks Lee and Gabriel Hughes, among the first 10 picks.