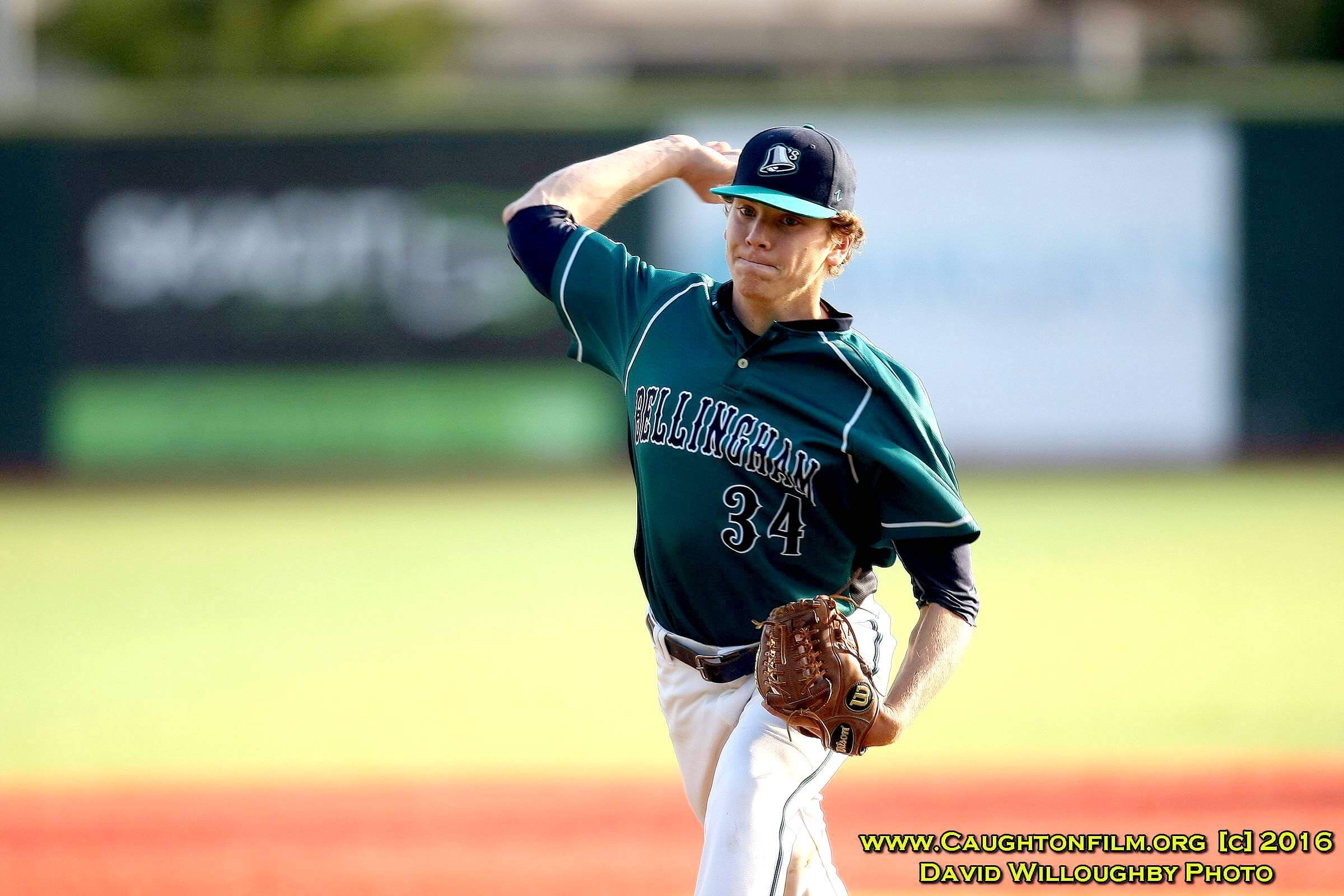 October 14, 2019
A number of former West Coast League players could have the opportunity to capture Olympic gold in 2020. WCL alums Spencer Howard, Wyatt Mills and Andrew Vaughn were selected to USA Baseball's roster for the World Baseball Softball Confederation (WBSC) Premier12. In addition Brandon Marklund and Will McAffer were chosen to play for Team Canada.
The WBSC Premier12, which will take place November 2-17, is the first opportunity for both Team USA and Team Canada to qualify for the Tokyo 2020 Olympic Games. Team USA will begin the event in Mexico while Team Canada will play in South Korea.
Howard pitched for two seasons with the Bellingham Bells in 2015 and 2016. He finished the 2019 season in Double-A for the Philadelphia Phillies and is currently ranked by MLB.com as the team's No. 2 prospect.
Mills pitched for both the Yakima Valley Pippins and Kelowna Falcons during two summers in the WCL. The Gonzaga product from Spokane wrapped up the 2019 campaign in Double-A for the Seattle Mariners.
Vaughn, who played for the Victoria HarbourCats in 2017, was selected by the Chicago White Sox as the No. 3 overall pick in this year's MLB Draft. The slugger is currently ranked by MLB.com as the No. 21 overall prospect in baseball.
Marklund thrived this past summer in his first season of professional baseball. The former Kelowna Falcons hurler from North Vancouver went 4-0 with a 0.46 ERA for the Lexington Legends, the Low-A affiliate of the Kansas City Royals.
McAffer earned All-WCL First Team honors in 2016 after an outstanding season with the Victoria HarbourCats. This last season he had a 4-3 record with a 4.34 ERA as a member of the Lansing Lugnuts, the Low-A affiliate of the Toronto Blue Jays.
About the West Coast League: The West Coast League (WCL) is the premier summer collegiate baseball league west of the Mississippi. Situated in the beautiful Pacific Northwest, the 15-year-old, 12-team, professionally operated wood-bat league showcases pro prospects from major conferences around the nation. Every summer, the league features unparalleled fan and player experiences, with the best summer weather in North America. Ninety alums and current players of WCL teams were selected in the 2019 MLB Draft, including the No. 1 overall pick Adley Rutschman. In 2019, 317 WCL alums appeared or were active in affiliated professional baseball, including 45 in the major leagues, such as 2019 MLB All-Star Game MVP Shane Bieber (Cleveland Indians); standout outfielder Mitch Haniger (Seattle Mariners); hurler James Paxton (New York Yankees); slugger Rhys Hoskins (Philadelphia Phillies); and rising star pitchers Marco Gonzales (Seattle Mariners) and Matt Boyd (Detroit Tigers). Overall member attendance increased to 497,050 this past summer.