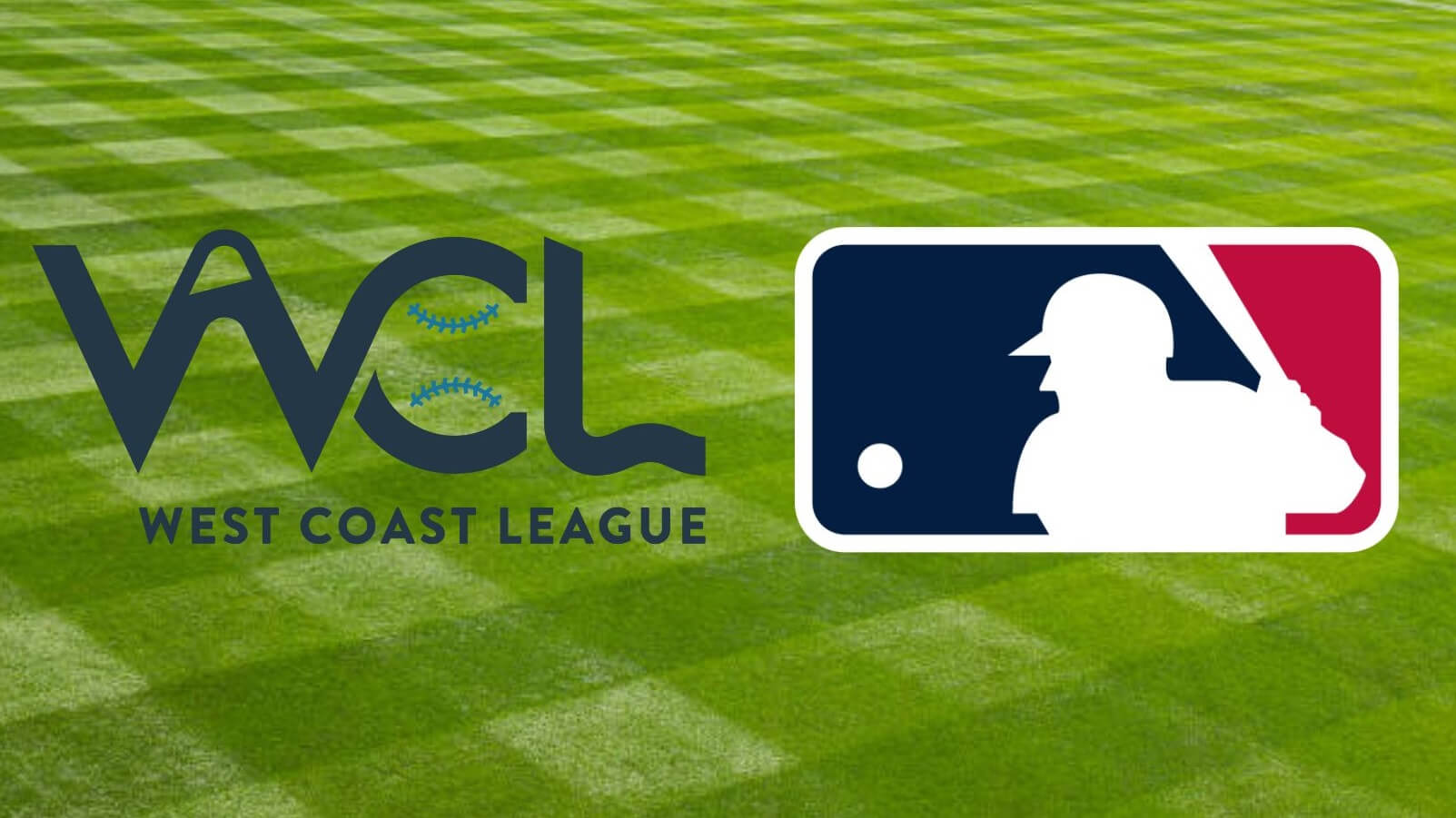 September 19, 2022
This week the West Coast League and Major League Baseball announced an agreement to jointly pursue initiatives of mutual interest, including player and coach development, technology innovation related to scouting and fan experience, and community engagement.
"We continue to be impressed by Major League Baseball's enthusiastic support of amateur baseball," said West Coast League Commissioner Rob Neyer. "We take pride in the West Coast League's status as the premier collegiate summer league in the western half of North America, so we imagine many potential fruits of this relationship and we're eager to get started."
With 16 teams representing communities in Oregon, Washington, British Columbia, and Alberta, the West Coast League drew over 600,000 fans during the 2022 Season. In MLB's annual amateur draft in July, WCL alumni Brooks Lee and Gabriel Hughes were both among the first 10 players selected. Last year, more than 300 West Coast League alumni were active in affiliated professional baseball, with 60 – a new League record – playing in Major League Baseball.
"Major League Baseball is excited to enhance our relationship with the West Coast League," noted John D'Angelo, Senior Vice President, Amateur Baseball Operations. "The West Coast League is an important partner in the development cycle for amateur players and in representing our game in West Coast League communities. This agreement builds on an already solid foundation, and provides a framework for our work together."
"This relationship is the product of discussions over an extended period," added WCL President Tony Bonacci. "It is exciting for our fans and our communities, and recognizes the roles that our teams play in providing paths for development and advancement, both on and off the field."
In the coming months, the West Coast League will have more news about the League's exciting new partnership with Major League Baseball.
About the West Coast League: The West Coast League is the West's premier summer collegiate baseball league. Encompassing Oregon, Washington, British Columbia, and now Alberta, the WCL showcases pro prospects from major collegiate conferences around the nation. Every summer, the league features unparalleled fan and player experiences, with North America's best baseball weather and a mix of classic and state-of-the-art ballparks, all backdropped by dramatic scenery. The 2019 MLB amateur draft began with former Corvallis Knight Adley Rutschman selected with the overall No. 1 pick by the Baltimore Orioles, and the recently completed 2022 draft featured two West Coast League alumni, Brooks Lee and Gabriel Hughes, among the first 10 picks.