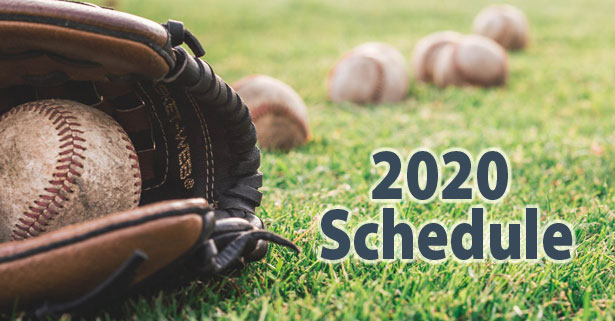 November 1, 2019
The West Coast League released its official 2020 schedule today, as announced by Commissioner Rob Neyer.
"Because of the tremendous geographical scope of our league," Neyer said, "putting together a schedule is more art than science, and there will always be travel challenges. But we're confident that our 2020 schedule will showcase our league's great talent while also exposing our players to the conditions they're hoping to face as professional players."
Opening Day 2020 is set for Friday, June 5. All twelve WCL teams will open their 54-game regular season schedules on June 5. Next summer's WCL All-Star Game will be played on Monday, July 20; the location for the All-Star Game will be unveiled later this fall.
Most West Coast League teams will add non-league games—which don't count in the standings—to their schedules. These out-of-league contests will eventually appear on the individual teams' schedules, following the release of the official WCL schedule.
Click here to view the complete 2020 WCL schedule.
About the West Coast League: The West Coast League (WCL) is the premier summer collegiate baseball league west of the Mississippi. Situated in the beautiful Pacific Northwest, the fifteen-year-old, twelve-team, professionally operated wood-bat league showcases pro prospects from major conferences around the nation. Every summer, the league features unparalleled fan and player experiences, with the best summer weather in North America. Ninety alums and current players of WCL teams were selected in the 2019 MLB Draft, including No. 1 overall pick Adley Rutschman. In 2019, 317 WCL alums appeared or were active in affiliated professional baseball, including 45 in the major leagues, such as 2019 MLB All-Star Game MVP Shane Bieber (Cleveland Indians); star outfielder Mitch Haniger (Seattle Mariners); hurler James Paxton (New York Yankees); slugger Rhys Hoskins (Philadelphia Phillies); and rising star pitchers Marco Gonzales (Seattle Mariners) and Matt Boyd (Detroit Tigers). In 2019, overall member attendance increased to 497,050.