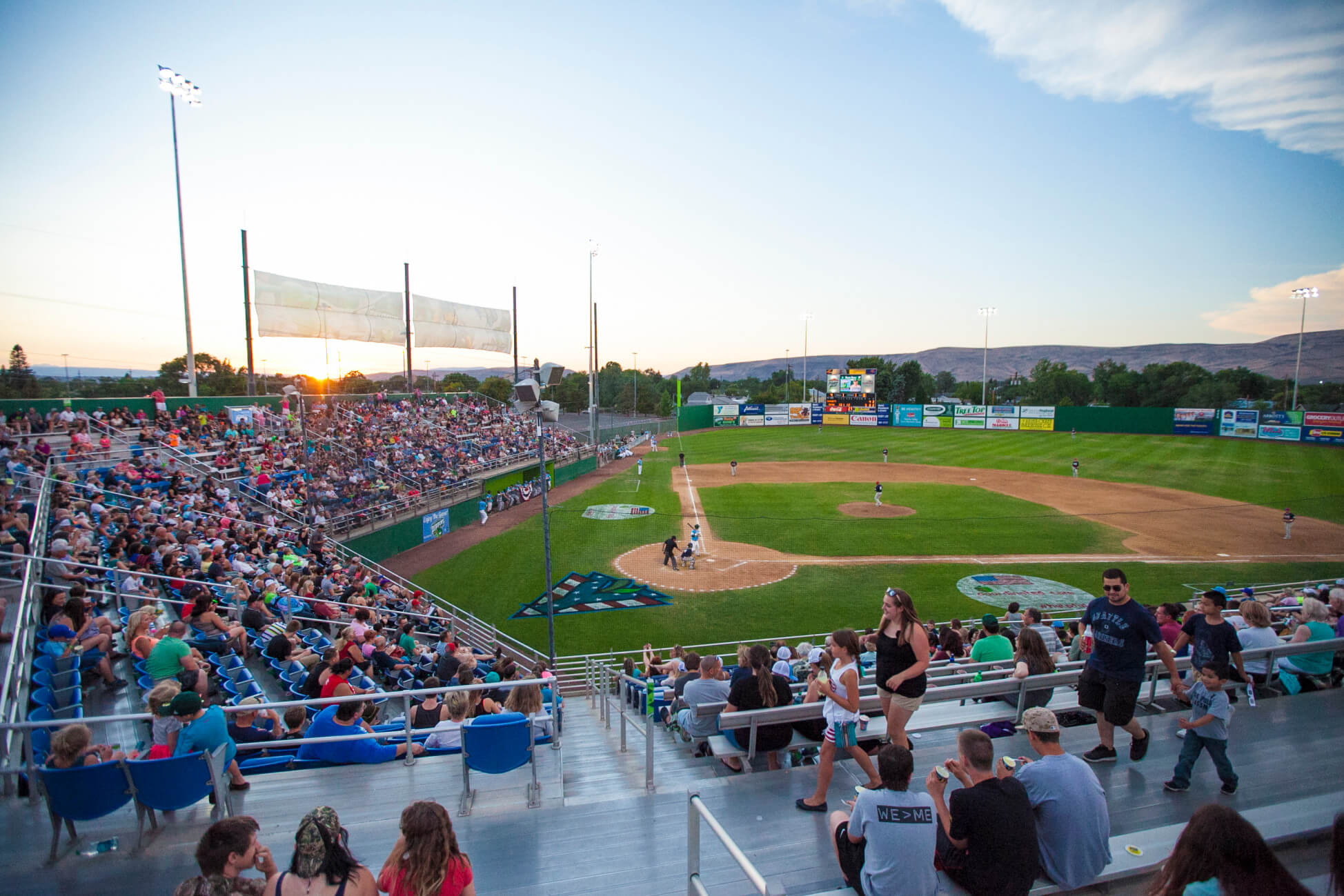 June 5, 2020
This week the West Coast League's board of directors voted to cancel its 2020 summer collegiate season, due to pandemic-related safety guidelines and travel restrictions across Washington and Oregon. Concurrently, league members Cowlitz, Port Angeles, Ridgefield, Walla Walla, and Yakima Valley are cancelling their respective seasons.
Also this week, the League set June 4 as the Opening Day for its 2021 season. Among those beginning league play on that date will be an expansion team based in Nanaimo, British Columbia.
"Yes, we're heartbroken about 2020," WCL Commissioner Rob Neyer said, "but we're already looking toward 2021, with Nanaimo joining the league and playing at historic Serauxmen Stadium. And with more exciting news on the way, we're confident that next summer will be our best yet."
The WCL's Portland Pickles and Wenatchee AppleSox still hope to play this summer, independently. For details, please monitor their websites and social media in the coming weeks.
The West Coast League thanks its loyal fans, host families, and players for their continuing support, and looks forward to the return of baseball in all its member communities.
About the West Coast League: The West Coast League (WCL) is the premier summer collegiate baseball league west of the Mississippi River. Situated in the beautiful Pacific Northwest, the WCL showcases pro prospects from major conferences around the nation. Every summer, the league features unparalleled fan and player experiences, with the best summer weather in North America. Ninety alums and current players of WCL teams were selected in the 2019 MLB Draft, including No. 1 overall pick Adley Rutschman. In 2019, 317 WCL alums appeared or were active in affiliated professional baseball, including 45 in the major leagues, such as 2019 MLB All-Star Game MVP Shane Bieber; outfielder Mitch Haniger, hurler James Paxton; slugger Rhys Hoskins; and rising star pitchers Marco Gonzales and Matt Boyd. In 2019, overall member attendance increased to 497,050.