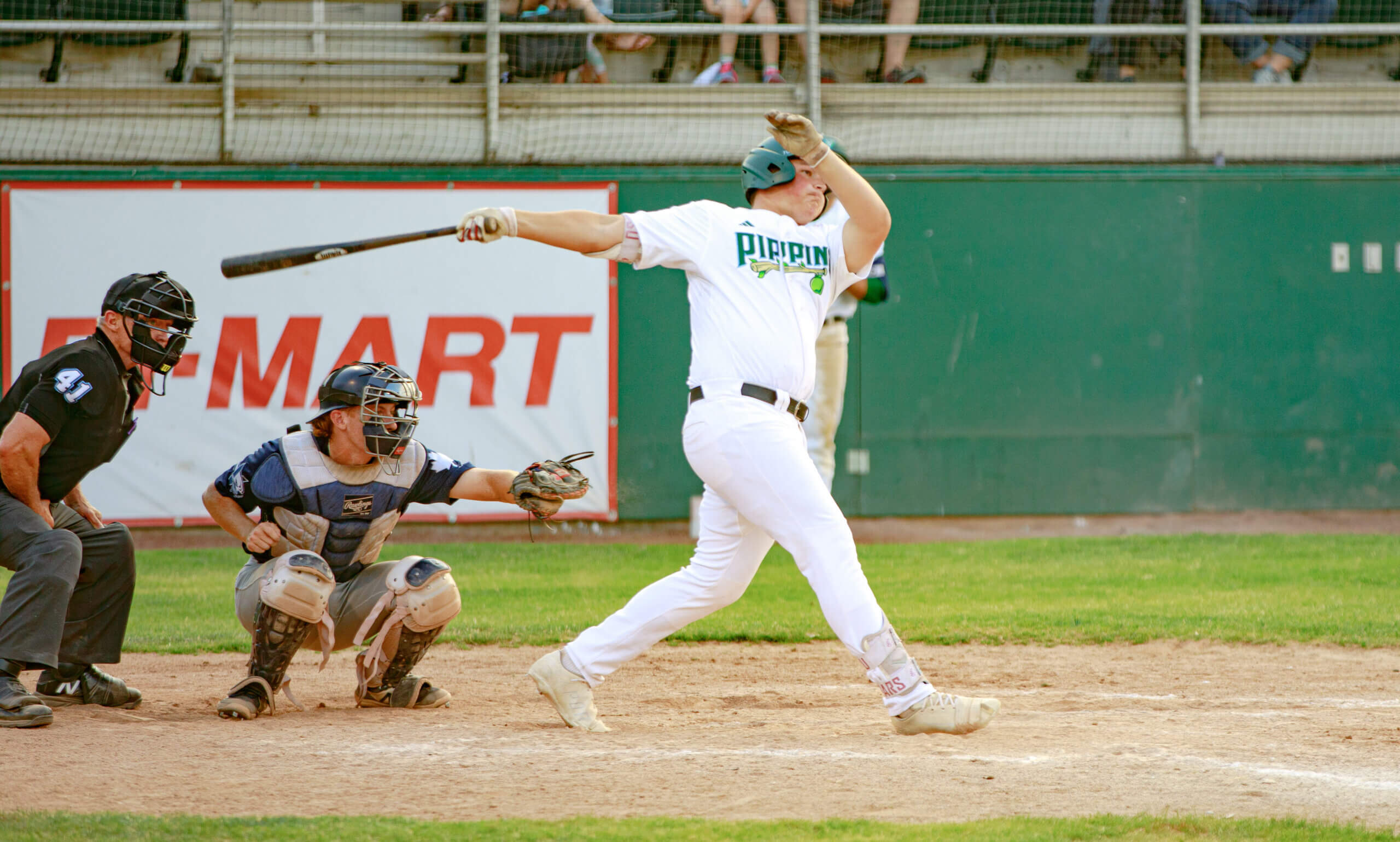 August 16, 2023
Wednesday, West Coast League Commissioner Rob Neyer announced the winners of the League's top two individual awards.
This year's Most Valuable Player is Yakima Valley Pippins first baseman Jace Phelan. The rising junior from Gonzaga led the League with 50 RBI and 8 home runs. Phelan was also the distance king, hitting the two longest home runs in the League this summer, according to TrackMan.
"Jace's ability to barrel up any pitch on any count quickly separated him from the pack," said Yakima Valley Head Coach Kyle Krustangel. "With a consistent and seasoned approach at the dish, he's a home run threat every at-bat. He's also been a great representative of the Pippins, both on and off the field."
The WCL's Pitcher of the Year is Edmonton hurler Halen Knoll. An Edmonton native, Knoll finishing among the League's top five in a number of key categories, including ERA (2.20), strikeouts (52) and wins (5). After pitching for the University of Mary as a junior last spring, Knoll is set to join Edmonton Collegiate during the 2023-2024 school season.
"Halen is a fearless competitor, and it was exciting to watch him succeed while displaying hard work and commitment to our team," said Edmonton Head Coach Jake Lanferman. "He proudly represented our organization, which was special because he's a local product. His work ethic and mentality will take him far in baseball, and we're all very proud of his accomplishments this summer."
Thursday the All-WCL teams will be announced, followed by a Friday announcement naming the Coach of the Year, Umpire of the Year, and Team Sportsmanship Award.
About the West Coast League: The West Coast League is the West's premier summer collegiate baseball league. Encompassing Oregon, Washington, British Columbia, and now Alberta, the WCL showcases pro prospects from major collegiate conferences around the nation. Every summer, the League features unparalleled fan and player experiences, with North America's best baseball weather and a mix of classic and modern ballparks, all backdropped by the sport's most stunning scenery. The 2019 MLB amateur draft began with former Corvallis Knight Adley Rutschman selected with the overall No. 1 pick by the Baltimore Orioles, and the 2022 draft featured two West Coast League alumni, Brooks Lee and Gabriel Hughes, among the first 10 picks.