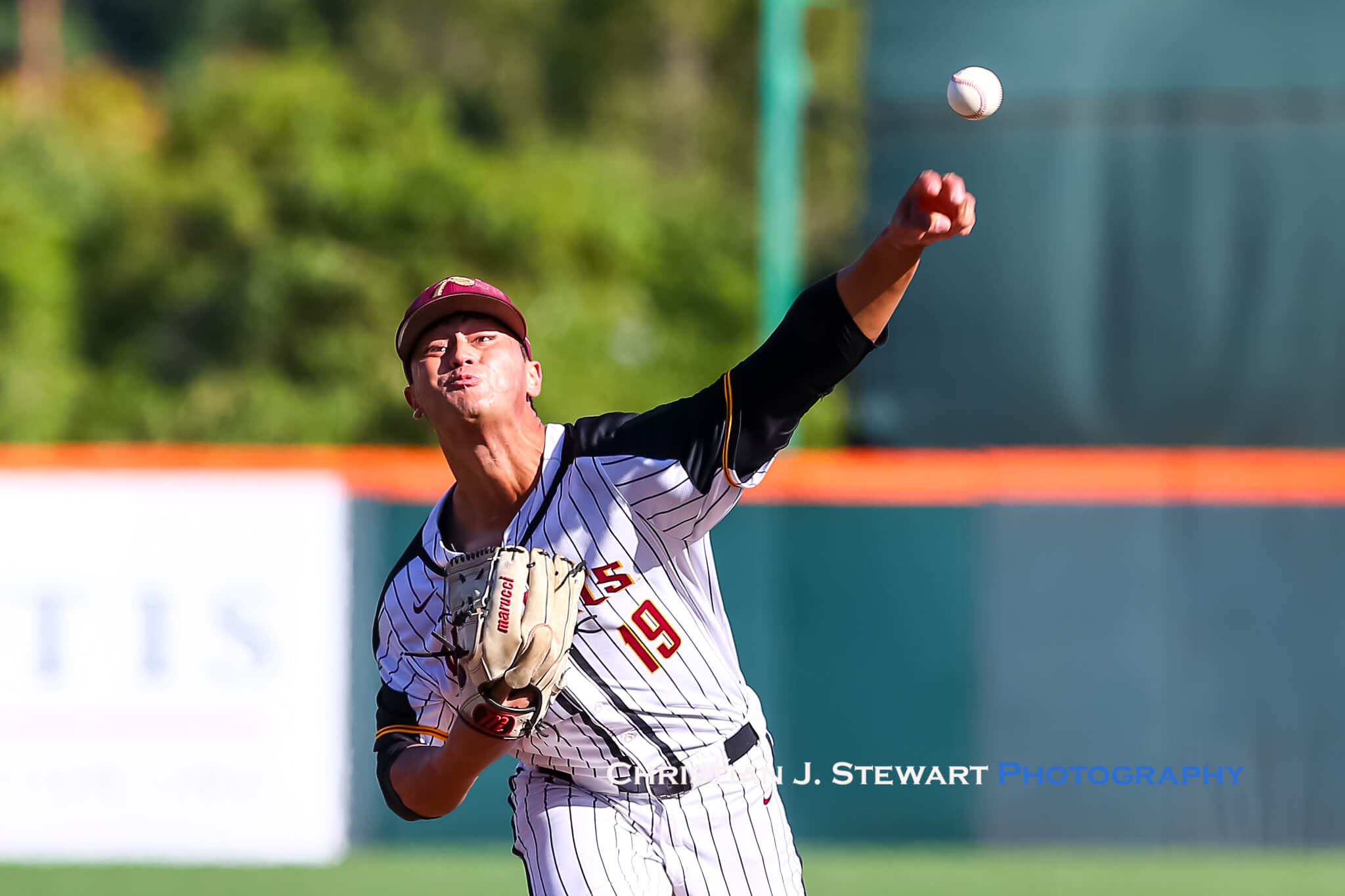 August 19, 2019
The West Coast League's Moss Adams Player of the Week and Pitcher of the Week, as announced by league commissioner Rob Neyer, are Oregon State infielder Jake Harvey of the Corvallis Knights and Dixie State pitcher Tevita Gerber of the Corvallis Knights for the week of August 12-August 18.
Both honorees played a crucial role in helping the Knights win their fourth consecutive WCL title. Corvallis achieved the four-peat with Sunday's 11-1 winner-take-all victory over the Victoria HarbourCats at Goss Stadium.
Harvey went 10-for-23 in six playoff games this last week for the Knights. He also added two home runs, eight runs scored, five RBIs and two stolen bases in addition to playing outstanding defense at second base.
He will be entering his sophomore year with the Beavers this upcoming season. This last spring as a freshman he started 26 games and had a .255 batting average
Gerber earned the win in both of his postseason starts, including the deciding game of the WCL Championship Series on Sunday. During the playoff run he had a 1.42 ERA with 16 strikeouts in 12.2 innings of work.
This last spring as a junior at Dixie State he went 3-1 in 14 appearances with a 6.56 ERA.