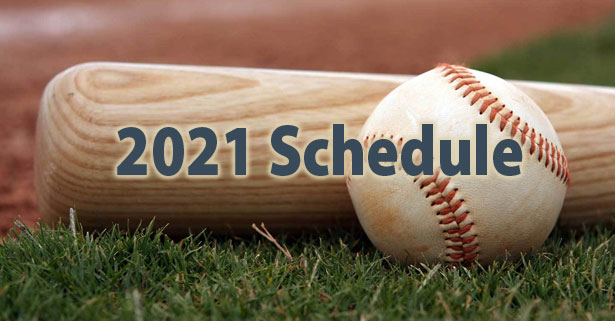 November 18, 2020
Today the West Coast League released its official 2021 schedule, as announced by Commissioner Rob Neyer.
"Every year," said Neyer, "getting the new West Coast League schedule is like getting an early Christmas present. The best early Christmas present."
Opening Day 2021 is set for Tuesday, June 1. All fifteen WCL teams will have started their 54-game league schedules by June 4, with the regular season slated to finish on Thursday, August 12.
The 2021 WCL campaign will feature three expansion teams, as the Nanaimo NightOwls, Kamloops NorthPaws, and Edmonton Riverhawks have all joined the league and will play their inaugural WCL contests next June.
"Now we get to spend the rest of the winter," Neyer said, "thinking about all these great matchups and road trips, and this time we've got the added thrill of not one, not two, but three new teams. I can't wait to visit Nanaimo, Kamloops, and Edmonton next summer!"
Most West Coast League teams will supplement their league schedules with additional non-league games that won't count in the standings, and will appear on the individual teams' schedules. So stay tuned for those, plus exciting news about the 2021 playoffs!
Click here to view the complete 2021 WCL Schedule.
About the West Coast League: The West Coast League is the West's premier summer collegiate baseball league. Encompassing Oregon, Washington, British Columbia, and now Alberta, the WCL showcases pro prospects from major conferences around the nation. Every summer, the league features unparalleled fan and player experiences, with the best baseball weather in North America. Last year's MLB amateur draft began with former Corvallis Knight Adley Rutschman selected with the overall No. 1 pick by the Baltimore Orioles. Also in 2019, 317 WCL alums were active in affiliated professional baseball, including 45 in the major leagues, while overall attendance in the West Coast League increased to nearly half a million fans.