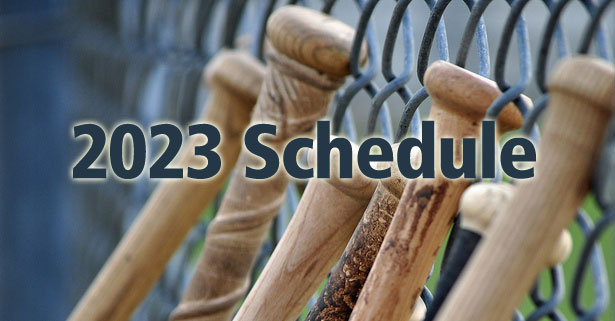 November 15, 2022
Last week in Southern California, the West Coast League's board of directors met to review a tremendously successful 2022 season, approve the League's 2023 schedule, and reach consensus on a number of other matters.
"No doubt, these last few seasons have been challenging," said WCL Commissioner Rob Neyer, "with the pandemic wiping out our 2020 completely, border issues preventing our valued Canadian teams from playing in 2021, and adding four first-year teams in 2022. But everyone worked together wonderfully this year to make our '22 season, with 16 teams and an exciting new postseason format, our best ever."
In 2022, the Edmonton (Alberta) Riverhawks, Kamloops (British Columbia) NorthPaws, Nanaimo (B.C.) NightOwls, and Springfield (Oregon) Drifters all made their WCL debuts. The NorthPaws racked up nine walkoff wins on their way to a postseason berth, while the Riverhawks fell just short in the season's final weekend.
At last week's meetings, member teams focused on strengthening the League's recently announced relationship with Major League Baseball, and approved a new 54-game schedule designed to both enhance fan experience and create friendlier travel for players and coaches.
"Our huge geographical footprint presents both difficulties and opportunities," Neyer said. "Thanks to the members who work so hard to create the schedule, along with the flexibility shown by all our teams, we've struck a balance that creates tremendous opportunities for our players to travel the Great Northwest (and now the Prairies, thanks to Edmonton). Between our travel, our coaches, and our technology, no other collegiate summer league can say Player First like the West Coast League."
Click here to view the complete 2023 WCL schedule.
About the West Coast League: The West Coast League is the West's premier summer collegiate baseball league. Encompassing Oregon, Washington, British Columbia, and now Alberta, the WCL showcases pro prospects from major collegiate conferences around the nation. Every summer, the league features unparalleled fan and player experiences, with North America's best baseball weather and a mix of classic and state-of-the-art ballparks, all backdropped by dramatic scenery. The 2019 MLB amateur draft began with former Corvallis Knight Adley Rutschman selected with the overall No. 1 pick by the Baltimore Orioles, and the recently completed 2022 draft featured two West Coast League alumni, Brooks Lee and Gabriel Hughes, among the first 10 picks.