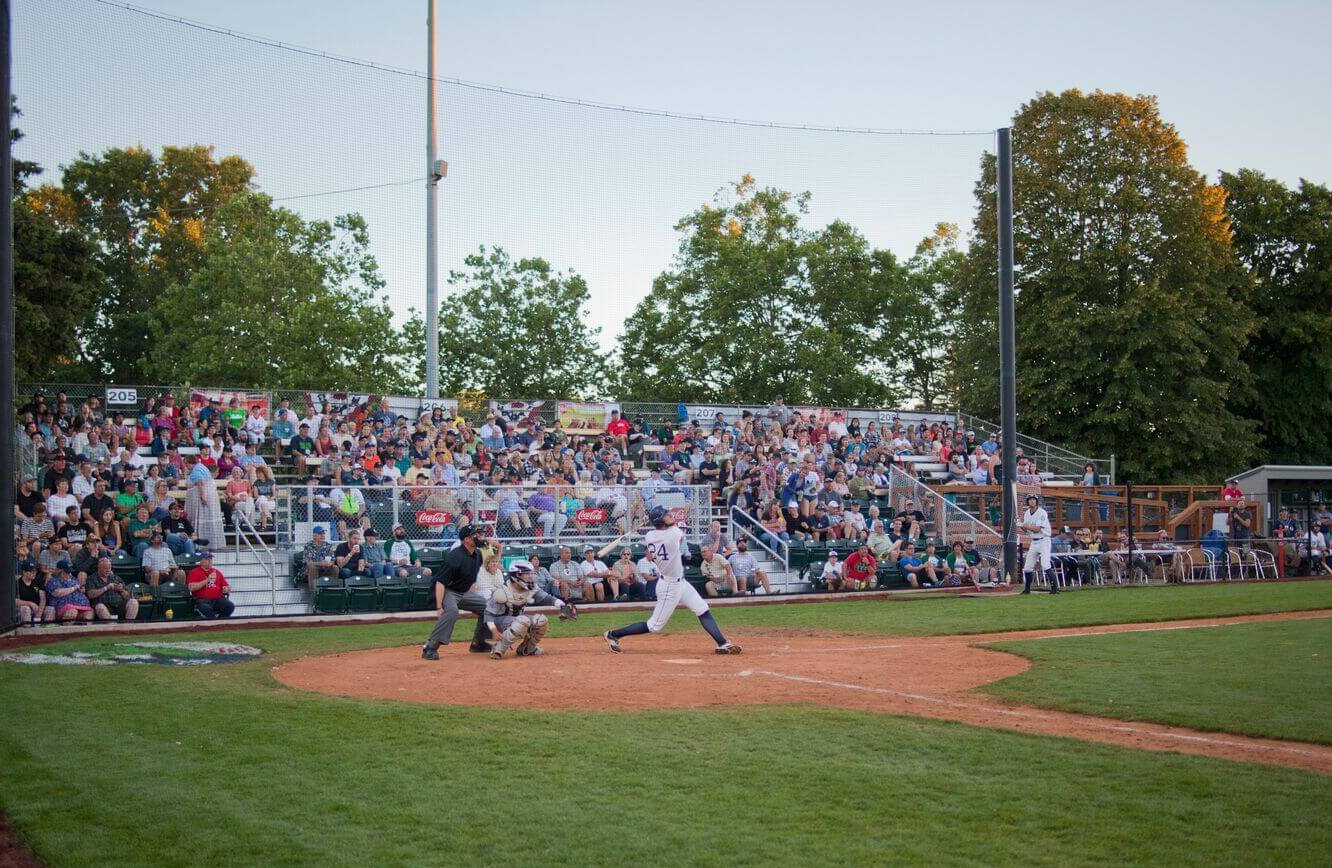 February 3, 2022
Last weekend in Portland, the West Coast League's board of directors gathered, both in person and via teleconference, for the League's annual winter meetings.
Most notably, the League's board of directors approved a new postseason format that includes eight of the WCL's 16 teams, with all eight postseason teams hosting at least one playoff game.
In the first round of the playoffs, the first- and second-half winners in each West Coast League division (North and South) will visit a Wild Card winner in a series opener, after which the series will shift locations for the second and (if necessary) third game.
Another new wrinkle: following a travel day, the two first-round winners in each division will face off in a single division championship game. Next, another travel day before a single winner-take-all West Coast League championship game.
"We've been talking about an eight-team format for a few years," said WCL Commissioner Rob Neyer, "so I'm especially excited to see how it actually plays out this summer. We're thrilled that fans in eight of our communities will experience postseason baseball, and we're sure those division and league championship games will be inherently dramatic."
The League's board of directors moved forward with various other initiatives, including a revised code of conduct for players, pandemic-related border contingencies – the League now features five Canadian member teams, including three in their inaugural seasons – and a number of video streaming opportunities.
Also, Saturday night the West Coast League made Whatcom County, Washington's Jerry Smoot the first winner of the League's annual Grass Roots Award.
About the West Coast League: The West Coast League is the West's premier summer collegiate baseball league. Encompassing Oregon, Washington, British Columbia, and now Alberta, the WCL showcases pro prospects from major collegiate conferences around the nation. Every summer, the league features unparalleled fan and player experiences, with North America's best baseball weather and a mix of classic and state-of-the-art ballparks, all backdropped by dramatic scenery. The 2019 MLB amateur draft began with former Corvallis Knight Adley Rutschman selected with the overall No. 1 pick by the Baltimore Orioles, and the 2021 draft included 42 WCL alumni, including 4 of the first 63 picks.