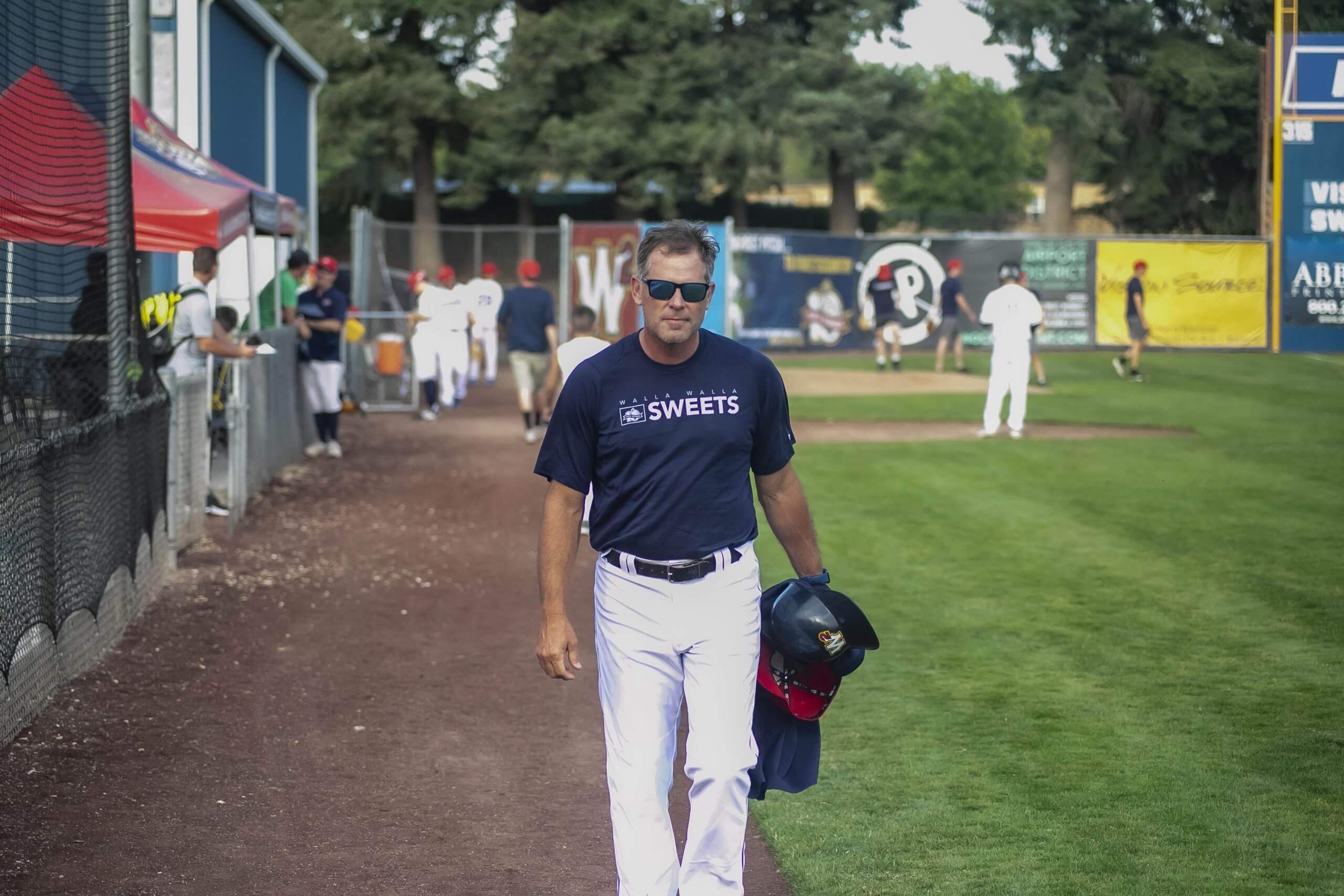 February 27, 2020
By Rob Neyer
Sure, you already know Jeff Cirillo as an outstanding Major League Baseball player: fourteen seasons in the majors, twice an All-Star, .296 career batting average, Gold Glove-quality defense (even if the voters somehow never quite noticed).
You might not know what Cirillo's been doing since 2007, because he's kept a relatively low profile: some TV work with the Brewers (including this spring), some scouting for the Angels, and some coaching for his sons' baseball teams, most recently at Bellevue High School near Seattle, where Cirillo and family settled during his stint as a Seattle Mariner.
Even lower profile? Cirillo's involvement in the West Coast League.
"After I was done playing, ten or eleven years ago, Eddie Poplowski"—who at the time owned  the West Coast League's Bellingham Bells—"said, 'What are you gonna do now?' I didn't really know, and he goes, 'Let me give him a call.' Eddie calls me back and says, 'You've got a meeting next Monday.'"
"Him" was Pacific Baseball Ventures' partner (oh, and Seattle Mariners majority owner) John Stanton, and shortly afterward Cirillo himself was a PBV partner, joining Stanton, Greg Shaw, and Peter van Oppen. PBV's Walla Walla Sweets joined the West Coast League for the 2010 season; three years later, the Yakima Valley Pippins became PBV's second WCL expansion team.
Over the years, PBV and the Sweets have become a family tradition: Greg Shaw's son Ryan and John Stanton's son Patrick both played for the Sweets in 2017, and Jeff Cirillo's son Connor played 30 games for the team in 2019.
But that tradition now takes on a new dimension. This winter, the Sweets announced that Jeff Cirillo will manage the team in 2020. What's more, Connor Cirillo is returning for his second season in Walla Walla.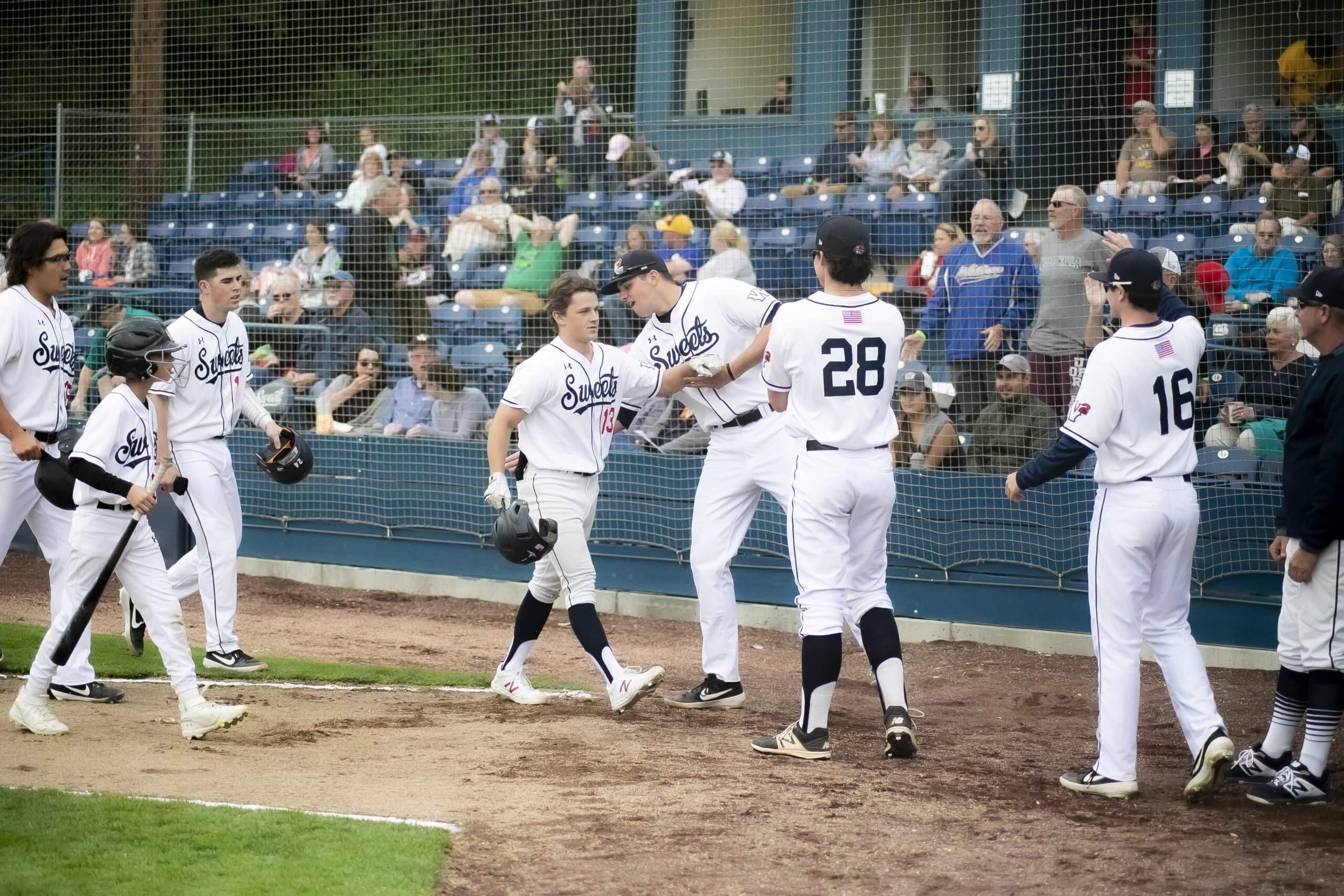 "I've been coaching Connor since he was six or seven," Cirillo said. "Every year I ask him: 'Do you still want me to coach?' He asks me the same thing, and so far we've always wanted to keep doing it."
Cirillo played at USC for four seasons in the 1980s; last fall—after spending his summer in Walla Walla, Connor Cirillo followed his dad (and older brother Cole) to USC, where he's currently a freshman on the Trojans baseball team.
During his professional career, Jeff Cirillo played for a number of high-profile managers: Phil Garner, Buddy Bell, Lou Piniella, Bob Melvin, Bruce Bochy, Ned Yost, and Ron Gardenhire.
"I think Buddy Bell was arguably my favorite," Cirillo said. "Well, Buddy Bell and Bob Melvin. Buddy would always put a human spin on it. You could tell he felt for you, felt for your family; as a kid, especially, I appreciated him.
"But he was also," Cirillo recalled, "a very intense guy, very black and white. He would say you can't let a five-game winning streak turn into an eight-game losing streak, so you always have to stay on the throttle."
As for his own coaching style?
"I've never been a leadership-by-fear guy," Cirillo said. "I was an 11th-round senior draft pick. I knew the odds weren't great. I tended to gravitate toward the higher-energy managers. I liked guys who were hands-on; guys who were transparent."
After 14 years in the major leagues, with arguably the top umpires in the world, Cirillo might be expected to need some … adjusting to the young umpires he'll find calling games in the West Coast League. Or maybe not.
"Really, I don't anticipate any problems," Cirillo said. "In all my years coaching, I've been kicked out of one game ever, when the umpire didn't call an obvious infield fly."
No jury in the world would convict.
About the West Coast League: The West Coast League (WCL) is the premier summer collegiate baseball league west of the Mississippi. Situated in the beautiful Pacific Northwest, the fifteen-year-old, twelve-team, professionally operated wood-bat league showcases pro prospects from major conferences around the nation. Every summer, the league features unparalleled fan and player experiences, with the best summer weather in North America. Ninety alums and current players of WCL teams were selected in the 2019 MLB Draft, including No. 1 overall pick Adley Rutschman. In 2019, 317 WCL alums appeared or were active in affiliated professional baseball, including 45 in the major leagues, such as 2019 MLB All-Star Game MVP Shane Bieber (Cleveland Indians); star outfielder Mitch Haniger (Seattle Mariners); hurler James Paxton (New York Yankees); slugger Rhys Hoskins (Philadelphia Phillies); and rising star pitchers Marco Gonzales (Seattle Mariners) and Matt Boyd (Detroit Tigers). In 2019, overall member attendance increased to 497,050.