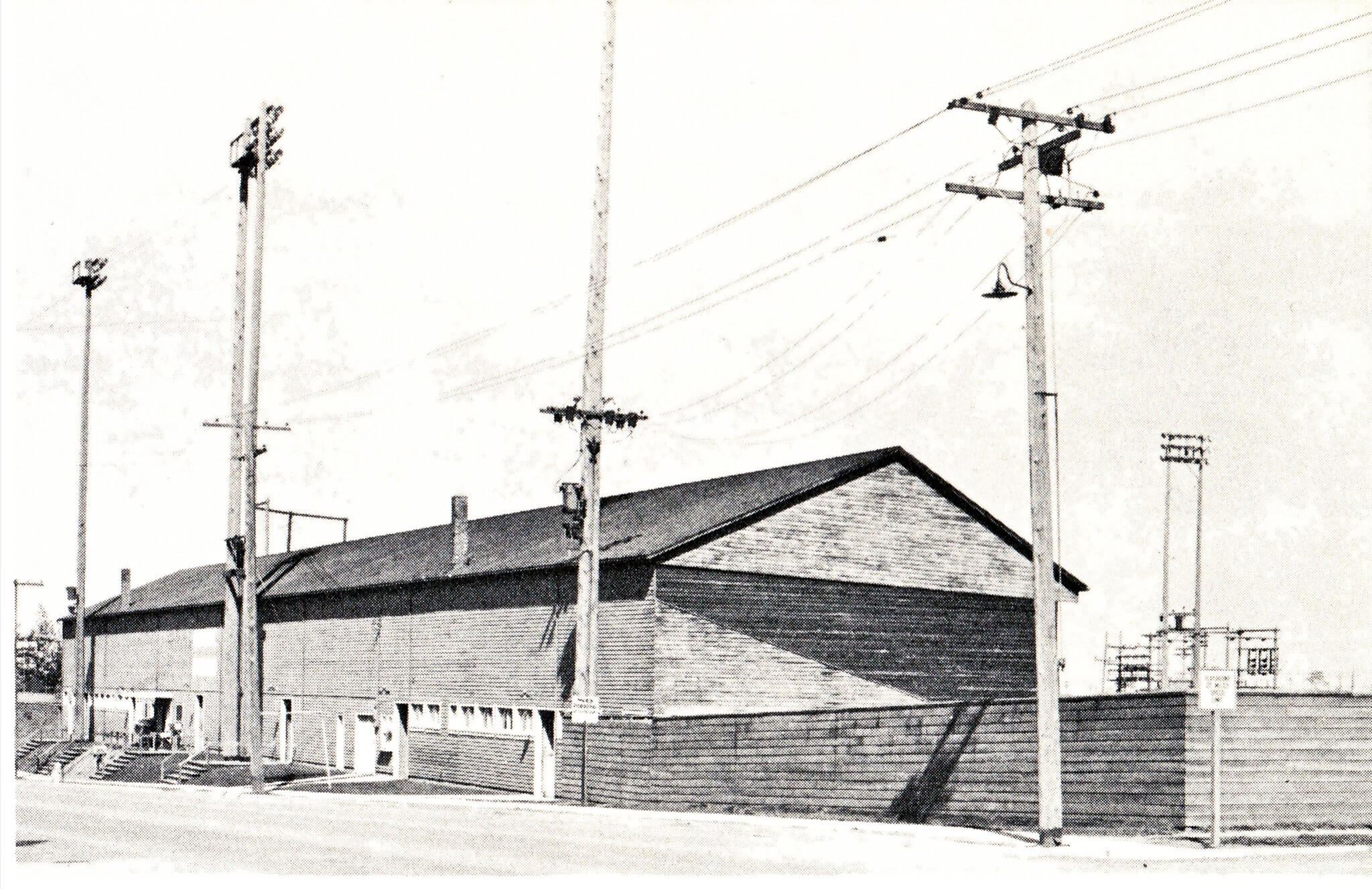 January 15, 2020
By Rob Neyer
Baseball abhors a vacuum.
Or perhaps it's baseball fans who abhor a vacuum.
Because I've noticed over the years that even when "baseball" leaves a town or city, for whatever reasons, "baseball" usually returns before long. And there is perhaps no better example than today's West Coast League, now playing in a dozen cities ranging from British Columbia down to Central Oregon. In this first of two articles, we'll explore some of the rich history of those twelve cities, starting with the six entries in the league's North Division…
Professional baseball in Victoria, British Columbia—actually B.C.'s capital, some are surprised to learn—goes way, way, way back … All the way back to 1893 and the short-lived but wonderfully named New Pacific League. The circuit lasted just one season and featured only four teams: the Victoria Chappies, Seattle Yannigans, Tacoma Rabbits, and Portland Gladiators.
Later, Victoria would field entries in the Northwestern League (1911-1915), Northwest International League (1919), Pacific Coast International League (1920-1921), Western International League (1946-1954), and the Northwest League (1978-1980).
Victoria's Northwest League team might have lasted only three seasons, but remains notable for its non-affiliated status, ahead-of-its-time name (Mussels, with cartoonish logo), and presence in 1979 of an unheralded rookie pitcher named Tom Candiotti, who would ultimately pitch in the major leagues into his early 40s. After a long absence, the WCL's HarbourCats brought high-class baseball back to Victoria in 2013, and now the 'Cats routinely rank among collegiate summer baseball's top attendance draws.
Bellingham's professional history doesn't go back quite as far as Victoria's, and in fact with a couple of short exceptions—a Northwestern League team in 1905, then a Western International League club in 1938 and '39—there wasn't any pro ball at all in Bellingham for most of the 20th century. But when it came back in 1973, it really came back … and stayed for 24 seasons.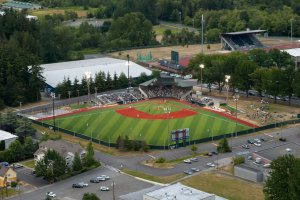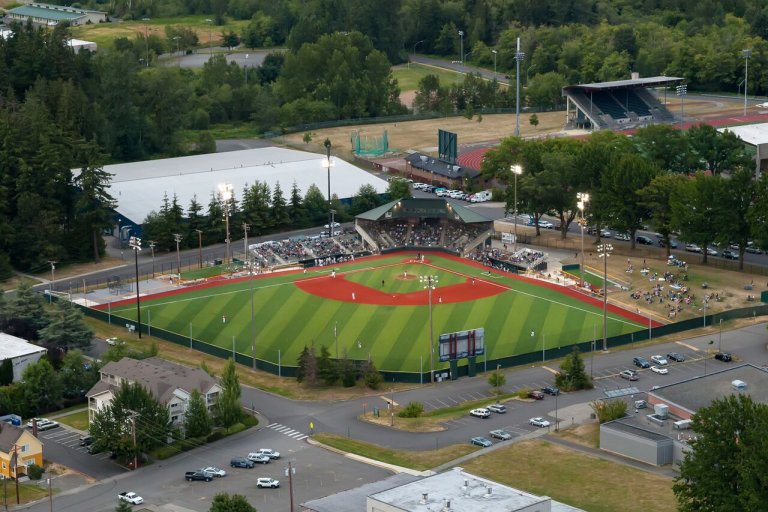 First came the Bellingham Dodgers, who stayed for four seasons and featured the likes of future stars Jeffrey Leonard, Mike Scioscia, Pedro Guerrero, Dave Stewart, and Rick Sutcliffe. But with the birth of the Seattle Mariners in 1977, that season also featured the inaugural Bellingham Mariners—lovingly known as the "Baby M's"—and a number of the franchise's biggest stars cut their teeth at Joe Martin Field. In 1983, Edgar Martinez made his pro debut with Bellingham, batting just .173 in 32 games … but was promoted the next season anyway, and of course the rest is (Hall of Fame) history.
Four years later, another future Hall of Fame made his pro debut in Bellingham. And despite being only 17 years old, Ken Griffey Jr. simply destroyed enemy pitchers, batting .313/.445/.604 in his 54 Northwest League games. As teammate—and current Victoria HarbourCats head coach—Todd Haney says, "Once I saw Ken Griffey Jr. play baseball, I quickly understood the uniqueness and breadth of his talent. Along with his true passion for the game!"
And it all happened at Joe Martin Field. Today if you can't feel the history oozing from every one of the ballpark's pores during a Bellingham Bells game, it's probably because you're not trying.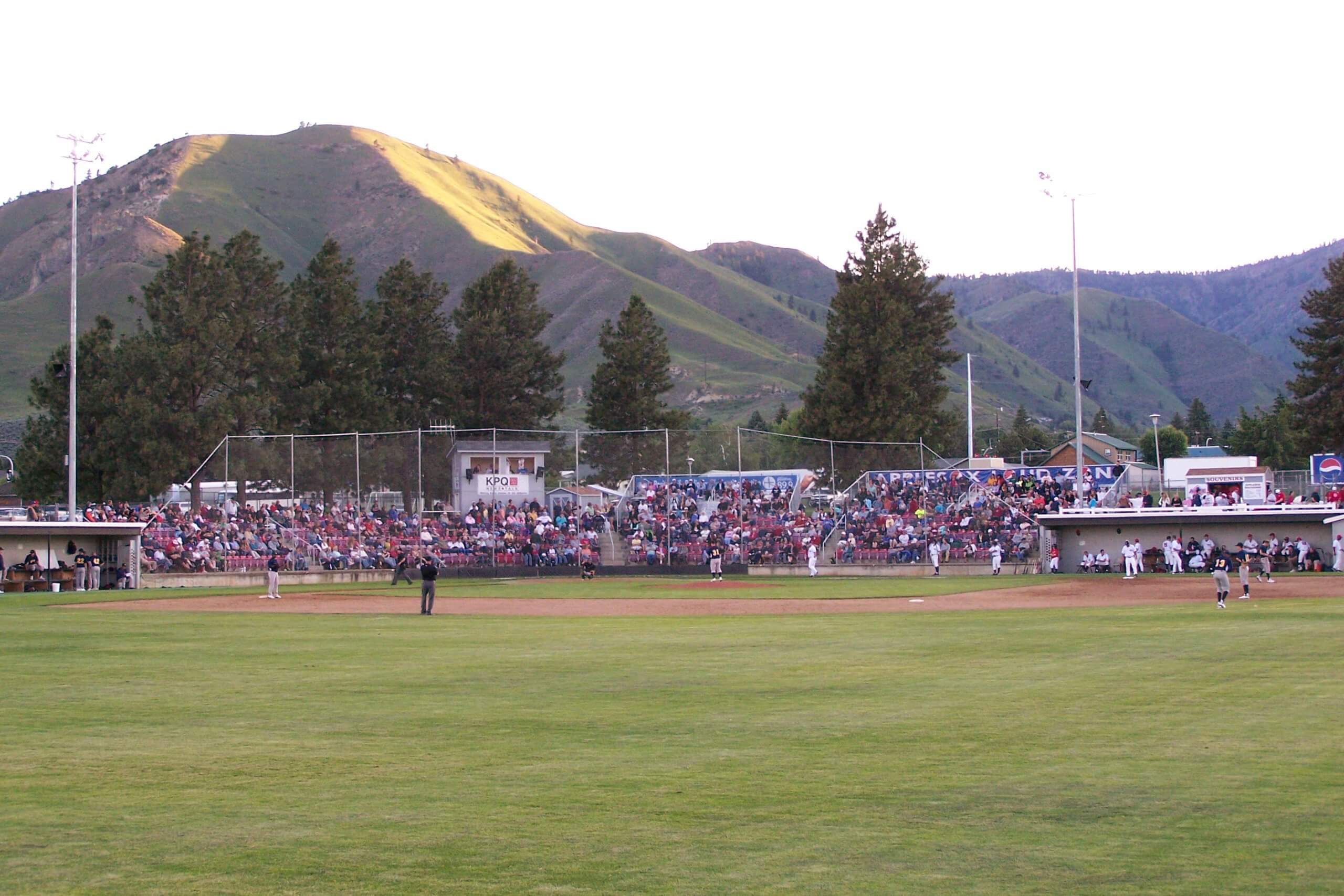 Meanwhile, just down the road from Wenatchee, Washington's Paul Thomas Sr. Field—home of the West Coast League's AppleSox, of course—you'll find a sort of living shrine to old-time baseball.
In 1938, local builder Garland purchased the Wenatchee Chiefs, which had just opened play a year earlier in the Northwest League. Garland also owned the Orondo Recreation Club and the apartments above, all of which were favored by "baseball players and baseball enthusiasts."
The Chiefs played in Recreation Park and were perhaps most interesting in their last five seasons (1961-1965) as a Cubs farm team, featuring hot prospects Ken Hubbs, Glenn Beckert, and Ken Holtzman. The Chiefs disappeared after the '65 season when the Northwest League contracted to only four teams, and so Wenatchee was without high-level summer baseball until the AppleSox arrived as a charter member of the Pacific International League in 2000 (five years later, the PIL became the WCL).
Today, the Orondo lives on as McGlinn's Public House, the walls dotted with photos of those long-ago (but still-remembered) Chiefs of more than a half-century ago. And old Recreation Park lives on, too, home to Wenatchee High School and American Legion baseball. When it comes to big bang for your historical buck, it doesn't get much better than the Wenatchee Valley.
Not far south of Wenatchee, professional baseball in the Yakima Valley goes back to 1920, when the Yakima Indians competed with the Victoria Islanders in the Pacific Coast International League … so named because Yakima's competition included teams in Victoria and Vancouver.
That experiment lasted only two seasons, but Yakima returned to pro baseball in 1937 as the Pippins—yes, the name itself has a long history—in the Western International League, and this time their competition included the aforementioned Wenatchee Chiefs.
The W.I.L. contracted to just four teams in 1942, because of World War II, and the Pippins were a casualty while the Chiefs continued … but only for '42, as the entire league went into hibernation—there simply weren't enough able-bodied young players during the war—for the next three years. But the W.I.L. returned in 1946, and so did both Wenatchee and Yakima; the latter took a new name (Stars) for two seasons, tried out Packers in 1948, and in '49 switched to Bears, the appellation that would last through '57, and then again from 1990 through 2012, when the franchise decamped for the Portland suburbs. In between, there was also a nine-year stretch of the Yakima Braves, followed by 24 summers without professional baseball.
Just like the Wenatchee Chiefs, the Yakima teams played in a 1930s-era ballpark—in their case, Parker Field—for decades. And both the old ballparks still host baseball, as Parker Field is now the home of Yakima Valley College baseball. In 1993, though, the Bears moved into the newly constructed Yakima County Stadium, current home of the West Coast League's Yakima Valley Pippins.
Yakima's first real "star" arrived in 1946, when longtime American League third baseman—and Yakima native—Harlond Clift signed on with the Stars, then managed (and played for) the club in '47. Other fantastic Yakima/Parker alum include Pacific Coast League legend "Kewpie" Dick Barrett—who pitched for both Yakima and Victoria in 1951—along with future major-league stars Denis Menke and Félix Millan. In 1970, National League batting champion Rico Carty and N.L. Rookie of the Year Carl Morton were both Yakima graduates.
By then, of course, professional baseball had left the Yakima Valley. But perhaps inevitably, it returned in 1990, and over the next 24 seasons—the first three in old Parker Field, the next twenty in Yakima County Stadium—the Bears played in the Northwest League once more, with a number of well-known Dodgers passing through on their way to the majors, including Pedro Astacio, Todd Hollandsworth, Paul Konerko, Ted Lilly, David Ross, Dan Uggla, and Shane Victorino.
Today, you can still visit Parker Field and see where Harlond Clift hit a bunch of home runs, all those years ago. And you can still visit Yakima County Stadium, where the West Coast League's Pippins resumed the area's fine tradition of summer baseball in 2013.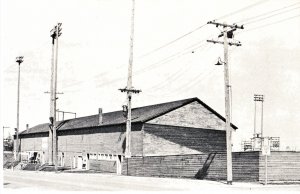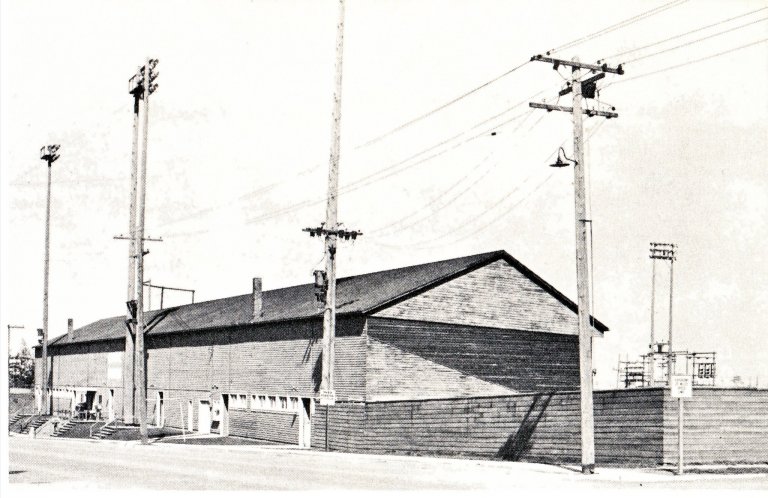 Meanwhile, in Port Angeles—just a smooth ferry trip across the water from Victoria—historic Civic Field soldiers on. The grounds were first used for athletic competitions way back in the 19th century, with a new Civic Field built in 1940; in 1977 the wooden stadium was rebuilt with concrete, and in just the last few years the stadium has seen significant upgrades with (among other things) state-of-the-art LED lighting and a completely rebuilt third-base dugout and party deck.
Civic has long hosted Port Angeles High School athletics, and welcomed the West Coast League's Lefties in 2017. And the history? I hope you'll allow a quick foray into another American sport … In 1953, a young football coach named Jack Elway got his start at Port Angeles High, and remained through the 1960 season; that summer, Elway and his wife Jan welcomed twins Jan and John to the world. The Elways left Port Angeles when John was still just a baby, but he will probably forever remain the city's most famous native. Baseball-wise, this traditional logging area has a storied history of local nines, with names like Wide Awakes, Invincibles, and Smokestackers.
Finally, from the league's very inception back in 2000, we've been blessed with a team in Kelowna, British Columbia, in the midst of the beautiful Okanagan Valley. Perhaps because Kelowna is relatively remote from other populous regions, the city has hosted professional baseball for just one season: 2003, when the independent-league Kelowna Heat actually cohabited Elks Stadium with the Falcons.
The Heat didn't last, and none of the team's players ever reached the major leagues. But hardly the same is true of the Falcons, who can boast a number of future major league stars, including Aaron Harang, Jason Bay, Nyjer Morgan, Chris Davis, and (most recently) James Paxton. In 2018, then-Mariner Paxton became just the second Canadian-born pitcher to throw a no-hitter (and the first since World War II). And in 2019, he became just the second Yankee to strike out at least a dozen hitters in consecutive games.
Next week: the West Coast League South's rich history…
About the West Coast League: The West Coast League (WCL) is the premier summer collegiate baseball league west of the Mississippi. Situated in the beautiful Pacific Northwest, the fifteen-year-old, twelve-team, professionally operated wood-bat league showcases pro prospects from major conferences around the nation. Every summer, the league features unparalleled fan and player experiences, with the best summer weather in North America. Ninety alums and current players of WCL teams were selected in the 2019 MLB Draft, including No. 1 overall pick Adley Rutschman. In 2019, 317 WCL alums appeared or were active in affiliated professional baseball, including 45 in the major leagues, such as 2019 MLB All-Star Game MVP Shane Bieber (Cleveland Indians); star outfielder Mitch Haniger (Seattle Mariners); hurler James Paxton (New York Yankees); slugger Rhys Hoskins (Philadelphia Phillies); and rising star pitchers Marco Gonzales (Seattle Mariners) and Matt Boyd (Detroit Tigers). In 2019, overall member attendance increased to 497,050.